The Steps tab only appears for tests that have steps.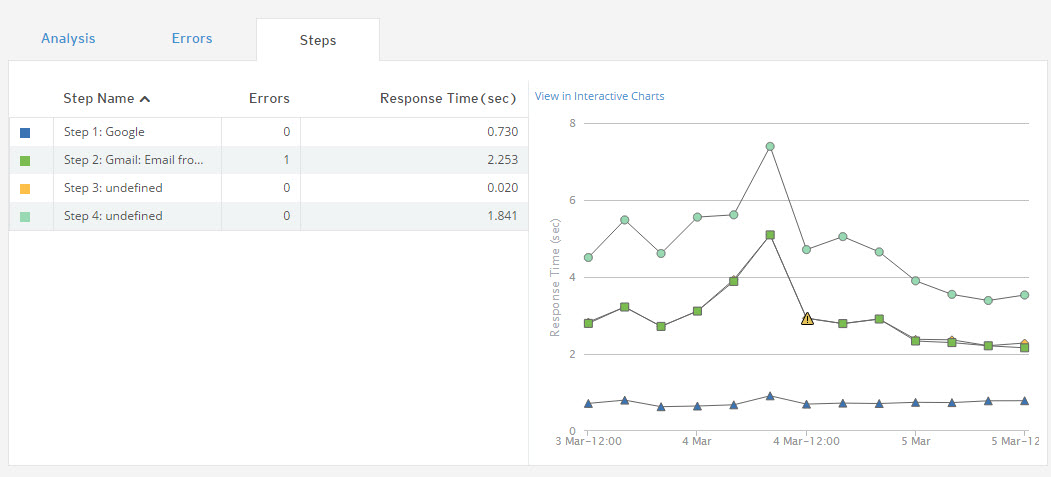 This tab consists of:
A table that lists:

Step name
Number of errors
Average response time in seconds

A Performance chart that shows the response time for each step.
Hover over a data point to view:

Date and time for this test run
Number of test runs
For each step:

Response time
Number of test failures
Select a row in the table to view the performance chart for that step.
Above the performance chart, click View in charts to go to the Trend details page, which charts the data by step.