Geographic comparison page
To go to the Geographic comparison page, click 

> Geographic comparison.
Use the Geographic comparison page in the Synthetic Classic Portal to quickly determine whether a geographic performance issue is specific to your tests or to a larger event.
This page displays two maps:
The Internet Health map, on the left, provides a geographic view of all Backbone performance across all accounts.
The Account Health map, on the right, displays an aggregate geographic view of the results of your account's tests.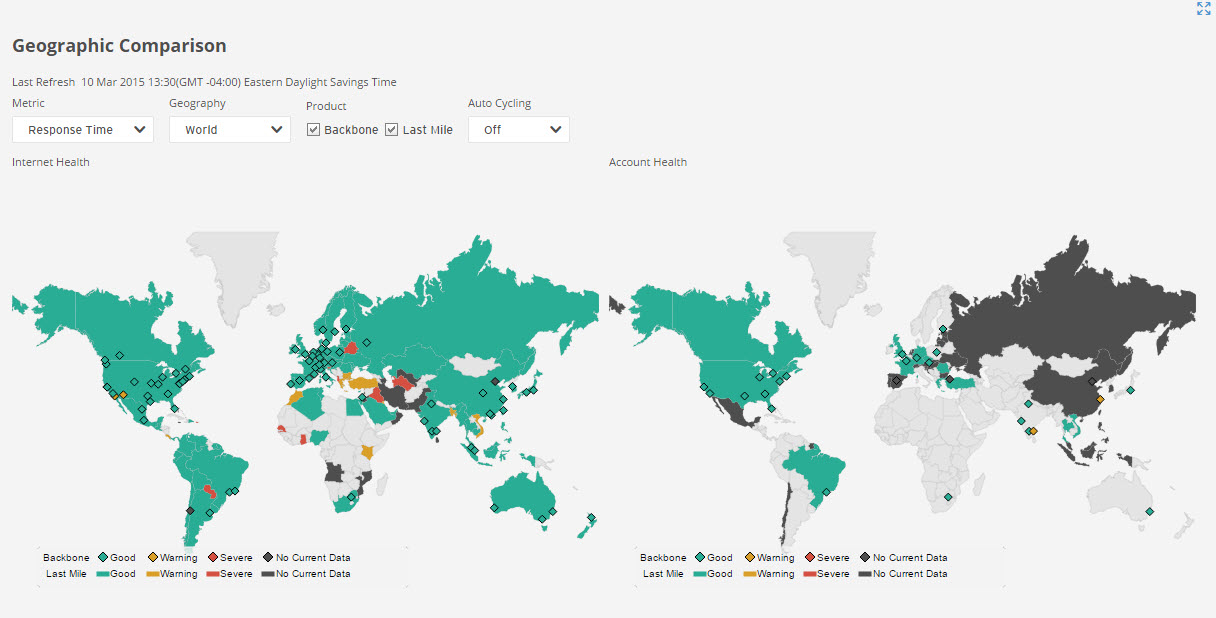 The navigation, legend, and functionality for both maps are identical to the Internet health map.
When you select the following options from the navigation tools at the top of the page, they are applied to both maps:
Metric – The default is response time.
Location – The default is world.
Products – The default is Backbone.
Auto Cycling – Select whether to cycle the metrics or the geography so the page displays a different metric or geography every two minutes.
Click

in the upper right corner of the page to view the page full screen in a new window.
Hover over or select a point on either map to display a window that provides a more detailed comparison of your account health versus overall Internet health.