Setting up your development workspace
The topic assumes your using the LUA Development Tools Eclipse Plugin to create and test your custom Universal Decode scripts.
The Universal Decode SDK provides a set of files required to start working on your Universal Decode scripts development. You can get it from the publicly available GitHub repository.
Create a new Lua project. In Eclipse go to New ► Lua Project, set the project name and leave Create new project in workspace selected. Eclipse will create a new project directory in your workspace, which is C:\eclipse\workspace by default.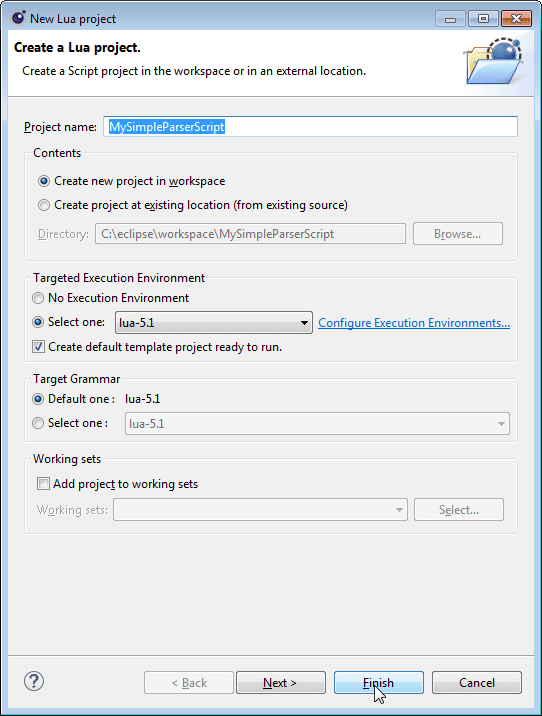 Check out the Universal SDK files to src in your project directory. This is the minimal set of files required to run scripts and unit tests:
sampleScript.lua
Universal Decode script template containing all necessary declarations and the two required methods: function parse_request(payload, stats) and function parse_response(payload, stats)
sampleTest.lua
Universal Decode test template used to run tests against your custom script.
stats.lua
A Dynatrace-provided script with the set of methods serving as the interface to communicate with the RTM monitoring process. Do not modify it.
lunitx.lua
A standard Lua component defining the test framework. Do not modify it.
amd.lua
The NAM Probe module necessary to run the unit tests. Do not modify it.