Customizing ServiceNow SOAP web services
If you plan to use SOAP to deliver the alert notification from NAM and insert a parameter into a custom incident field in ServiceNow, it is necessary to customize the settings for SOAP API notification.
You must create a mapping between the import structure and Incident field created when customizing the Incident form. For more information, see Customizing ServiceNow Incident Form.
In ServiceNow, open System Web Services  ► Inbound  ► Notification.
At the bottom of the Web Service Fields table, double-click Insert a new row.
Enter the Label of your custom field (typically the name of your custom field) and click the check mark to confirm the entry.

The Name of your custom field in this row is automatically constructed and populated by ServiceNow. Typically the name is composed of the label that you have just entered prefixed by "u_". You can change the name by double-clicking the name cell and modifying the value.
Indicate the required length for your custom field by double-clicking on the Length cell and selecting the length from the menu.
Click Update to refresh the Web Service Fields table.
Click the Notification Name in the Web Service Transform Maps table at the bottom of this screen.

On the Table Transform Map - Notification screen, click New in the Field Maps table to create a pair for the Source field and the Target field.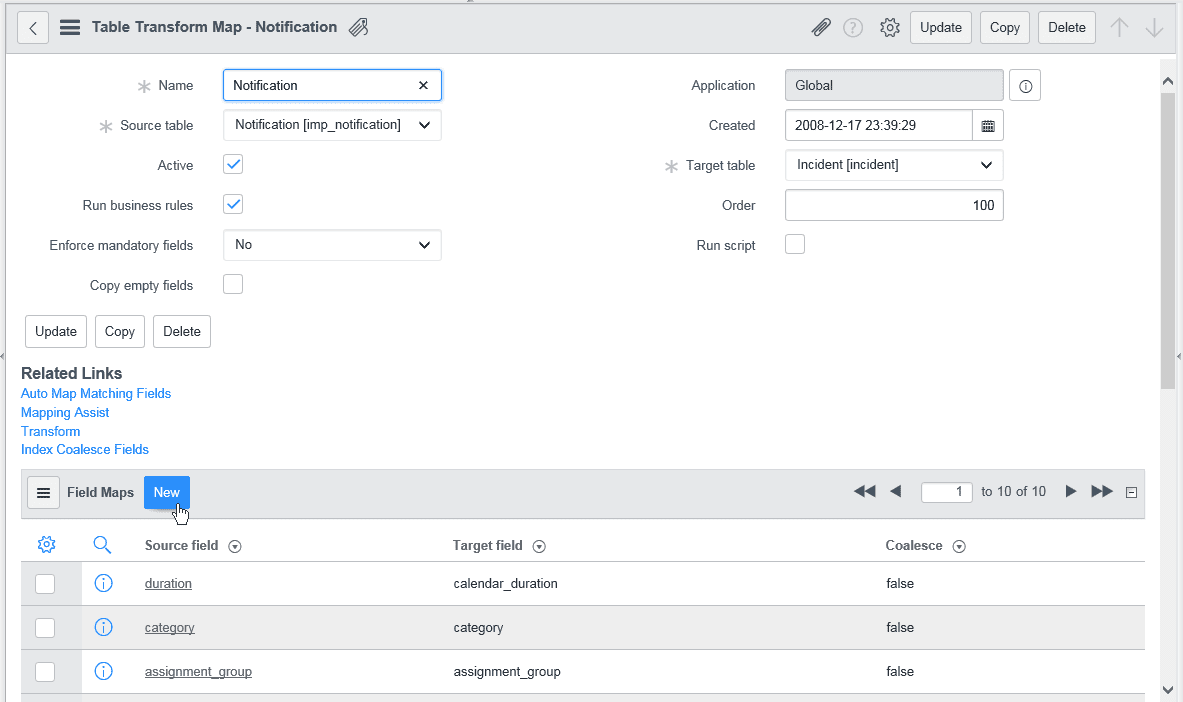 Using the lists for Source field and Target field, match your custom fields.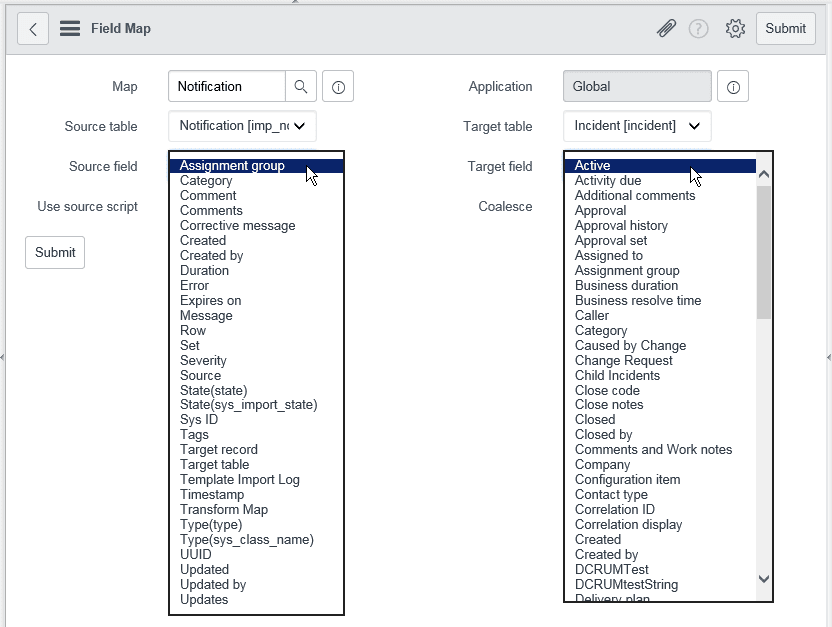 In Source field, select the name of the parameter Label that you have defined in Step 3.
In Target field, select the field on your incident form where you would like the web service to insert the inbound parameter. Typically, this is a custom field that you have created in Customizing ServiceNow Incident Form.