Show detail in a bounce diagram
To see more detail about a selected frame in the DNA Bounce Diagram, right-click and select Show Detail.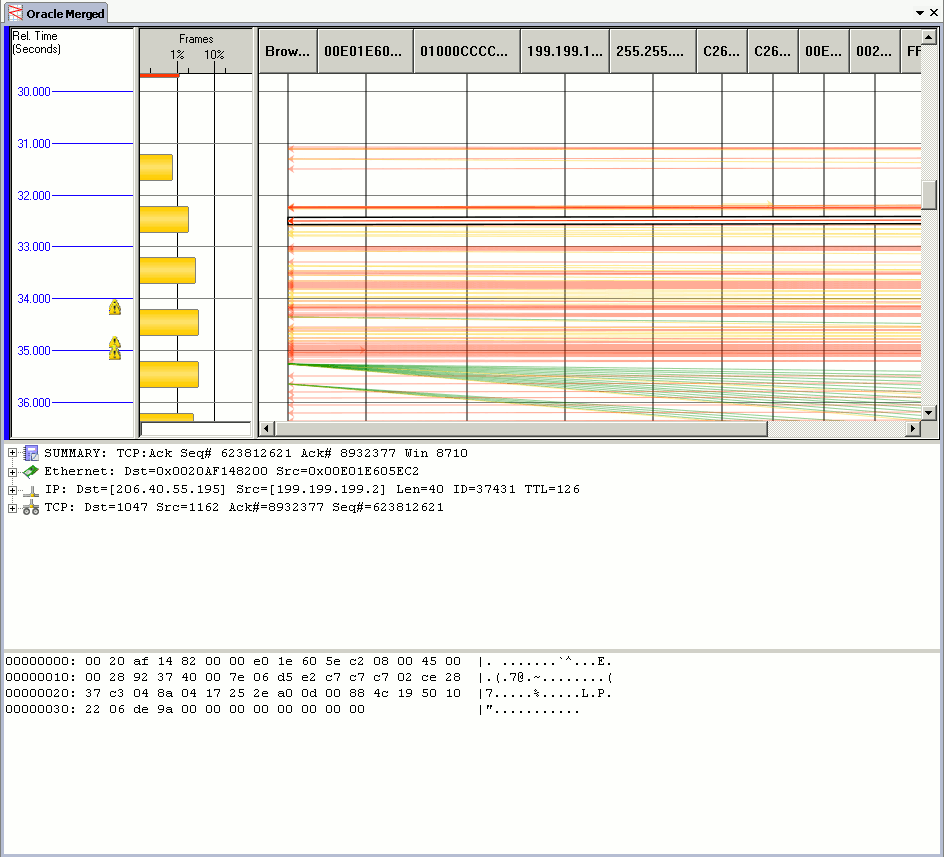 DNA remembers your preference (whether to show details or not) and will open the Bounce Diagram accordingly the next time you use it.
The Show Detail windows provide detailed information about the selected frame similar to that of the pop-up information window, but in an easy-to-read format. The upper pane in the window is the Protocol Detail pane. The lower pane shows the Packet Details.