Splitting a window and replacing a view
When you have used the DNA Conversation Map to acquire a top-level view of the task, you can continue the analysis process by selecting Window ► Split (or by right-clicking and selecting Window ► Split Window) to split the window to display two views simultaneously.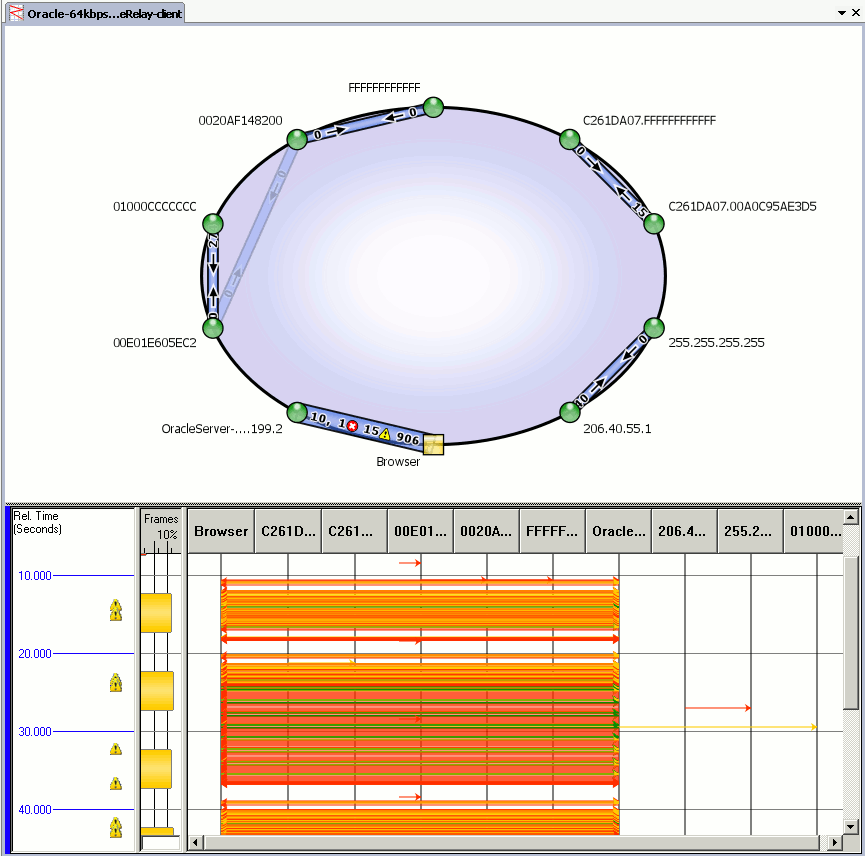 The upper pane displays the original view at the time you split the window (in this case, the Conversation Map), while the lower pane displays a different view. To change the view in the lower pane, right-click it and select Replace View  ► [new view name]. DNA remembers which view was selected and automatically displays it the next time you split the view in the upper pane.
To visualize traffic and understand the distribution of frames over time, look at the Bounce Diagram for a task. To display the Bounce Diagram for a task, you can use the View menu on the main menu bar, click Bounce Diagram on the toolbar, select Window  ► Split on the main menu bar, or use the Split Window option on the Conversation Map pop-up menu.
In this example, it would be useful to see the Bounce Diagram while viewing the Conversation Map. To do so, open the Conversation Map, split it, and replace the lower view with the Bounce Diagram.