NAM Probe capacity report
The NAM Probe capacity report is a tool that helps you determine whether your capacity license meets your actual analyzed capacity. You can use it to quickly check whether NAM Probes are exceeding the license.
View the report
To view the report, on the NAM Server menu, open Diagnostics ► Probe statistics, and then display the Capacity tab and select the NAM Probe to examine its capacity status.
Warning
A triggered alert sets the oversubscription status, which is indicated by a red alert icon next to the report title for the duration of seven (7) days from the last occurred violation.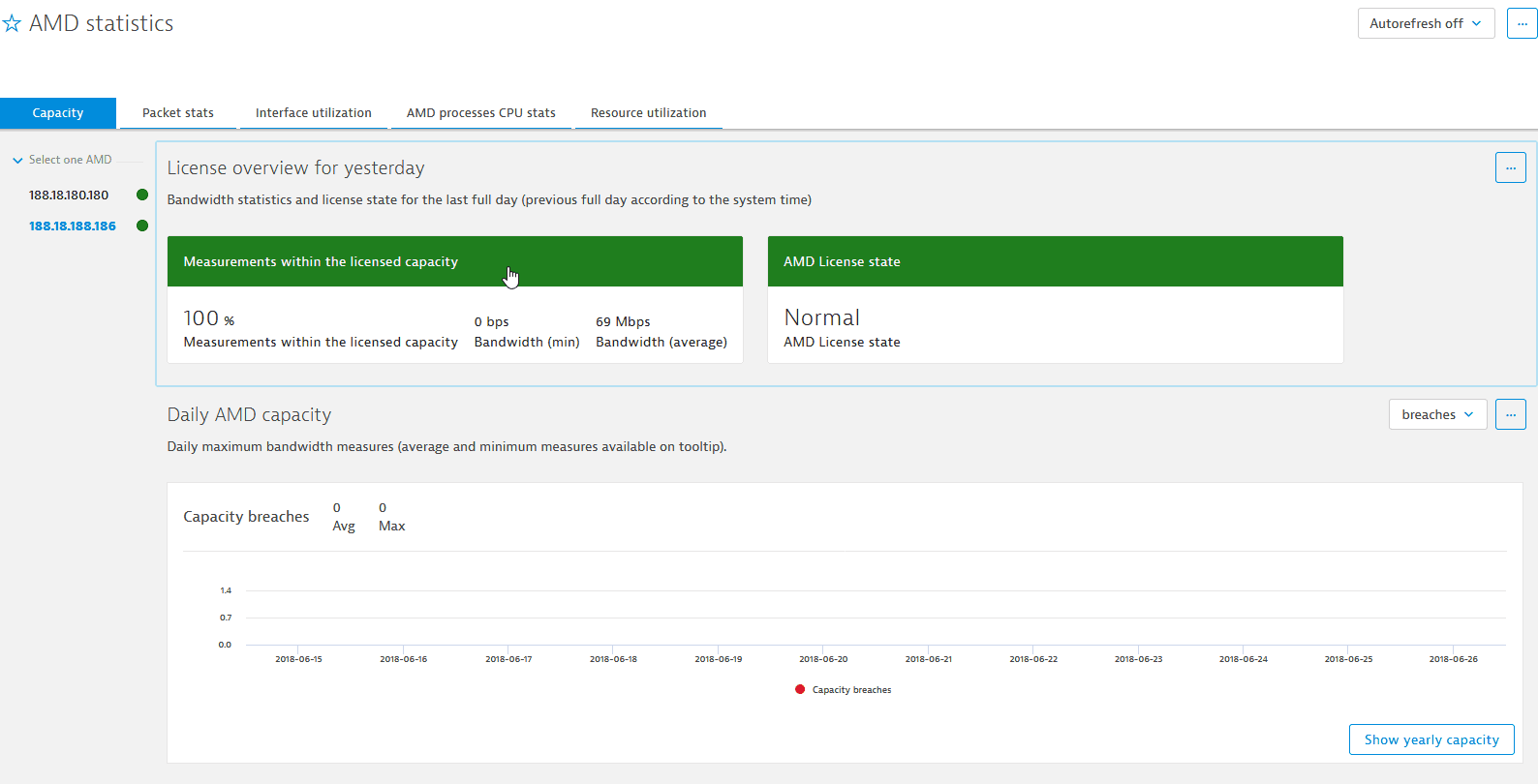 The license capacity status is based on your daily NAM Probe capacity. As a result, the license capacity status overview indicates the status from the previous day. Statuses for newly installed licenses will not be available in the first 24 hours after the installation.
breaches
Switch to breaches view to examine the breaches of that NAM Probe. Default view displays the period of one day.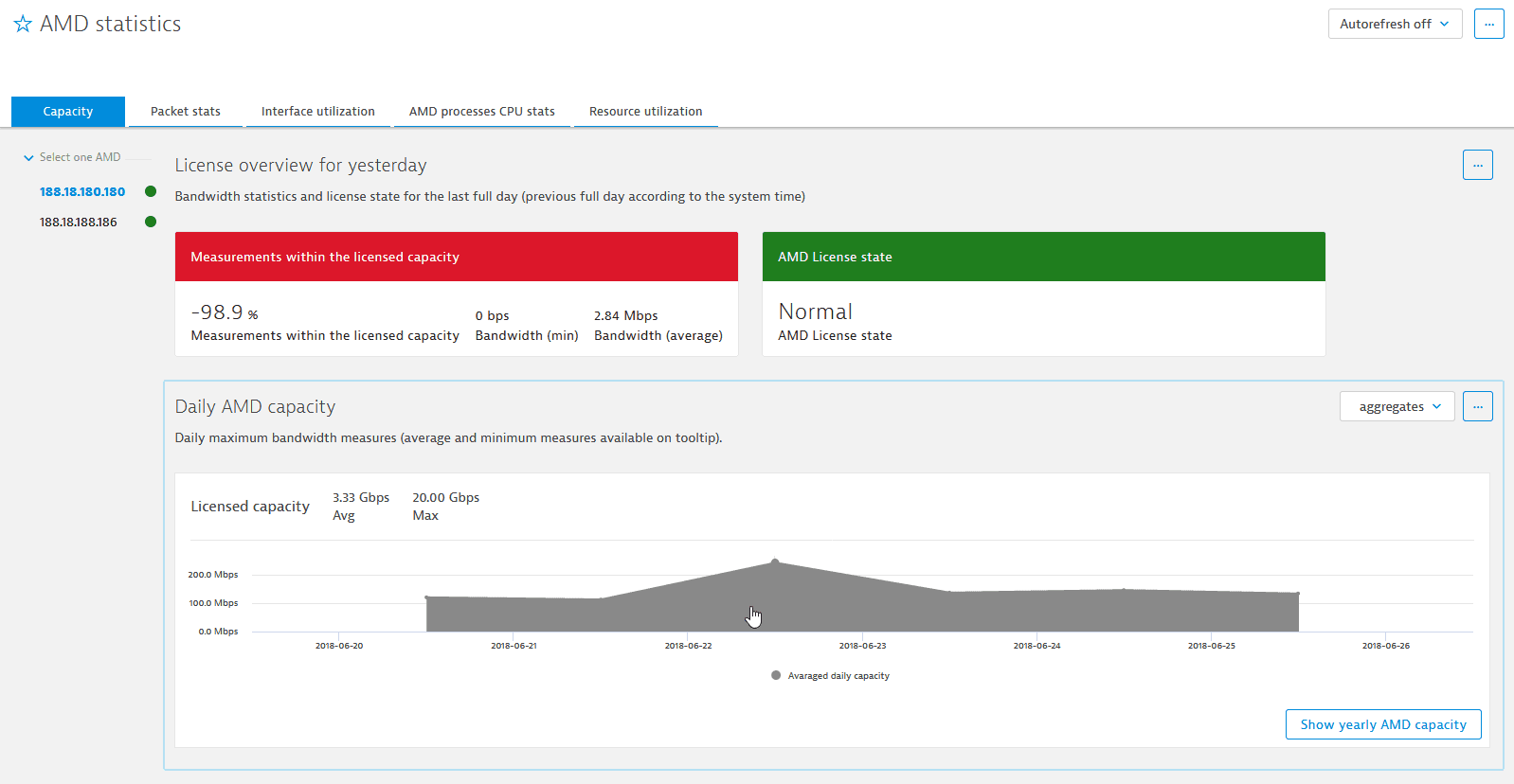 Click Show yearly capacity to view the breaches or aggregates over the period of one year.