NAM supports a number of useful workflows. Where you start and how you proceed will depend on your needs.
Primary workflow in NAM 2018
Applies to NAM 2018
For most people, the main workflow in NAM 2018 starts with the Health dashboard (the purple Application Health Dashboard in the diagram). From there, you can drill down to a relevant dashboard or other specific report, and eventually end with the Operation details explorer for a focused and detailed analysis.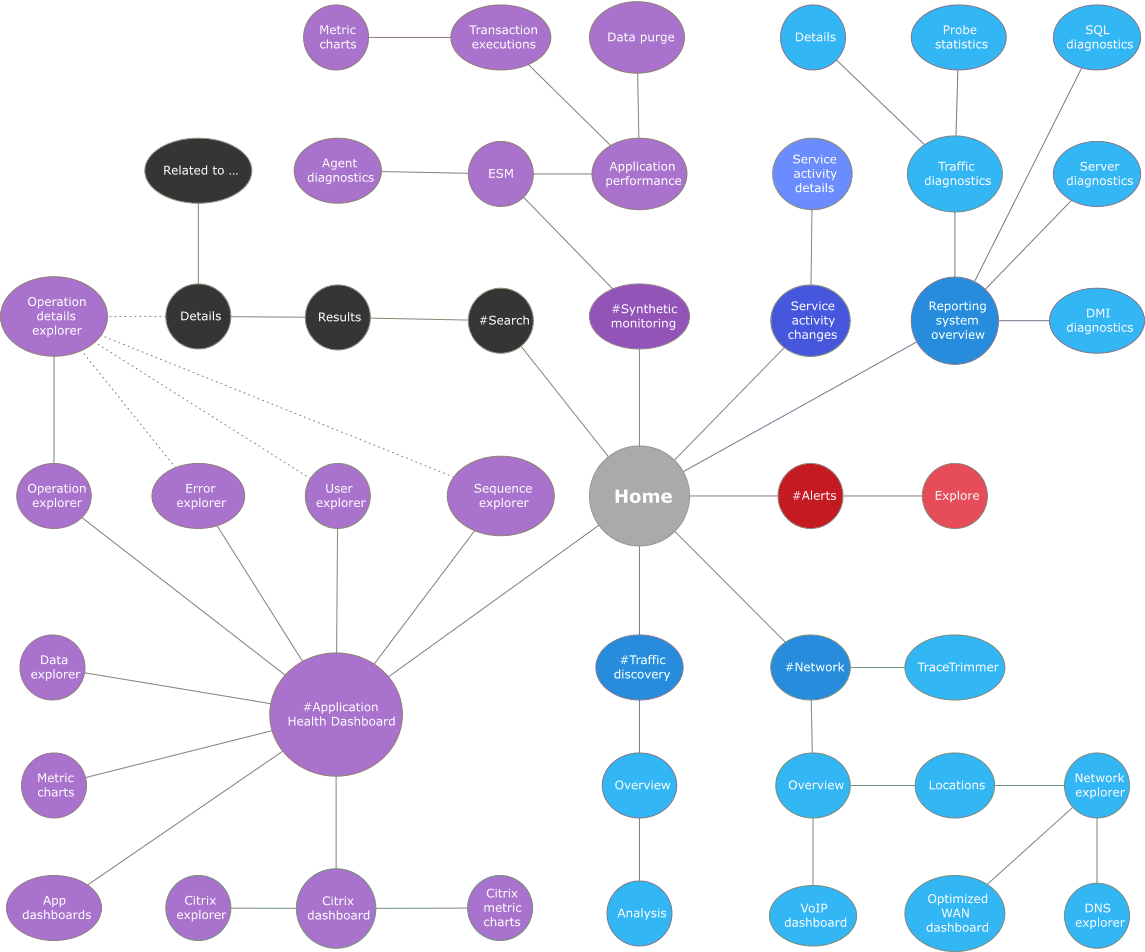 Health overview and analysis:
Explorers menu:
Operation analysis:
Additional explorers and reports:
Supporting workflows:
Report workflows after upgrade from DC RUM 2017
This diagram shows workflow details of NAM 2018 compared to the workflow in DC RUM 2017.
Reports that are translucent were present in 2017 and will remain so after upgrade, but they do not exist in NAM 2018 and are no longer supported.
Solid borders are the supported workflow.
Dashed borders are deprecated.
Workflow changes of note: