Keynote Web Monitoring 2016 August release notes
August 2016
The latest release of Keynote Web Monitoring platform is available on August 24 2016! In this release, the Keynote web recorder is generally available. It provides a new way to record and provision tests from Keynote Service Center (KSC) to simplify and streamline the test management workflow.
**Highlights
**
Web Recorder now generally available in Keynote Service Center
MyKeynote and Keynote Service Center maintenance (see Component Release Notes for details)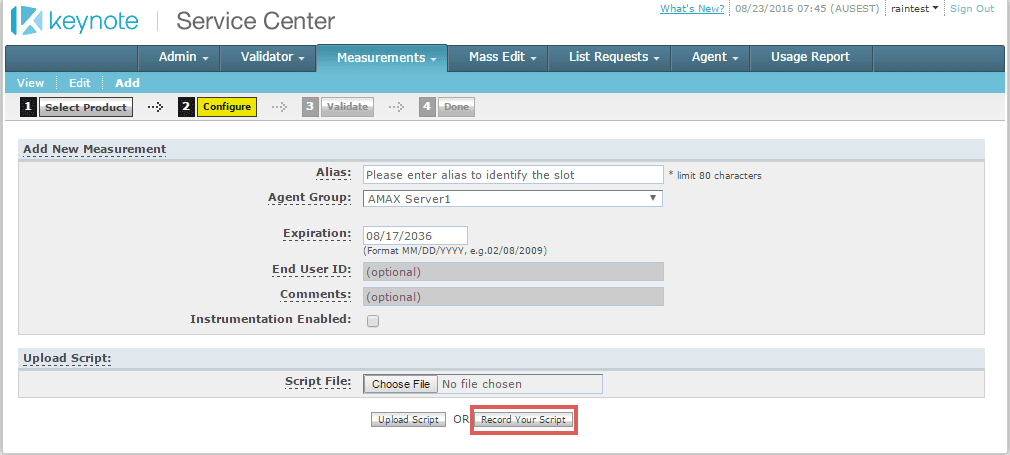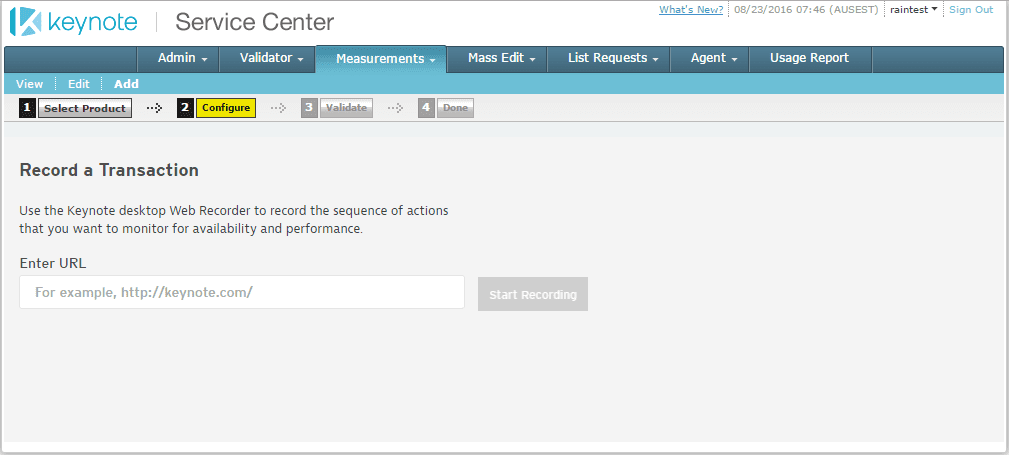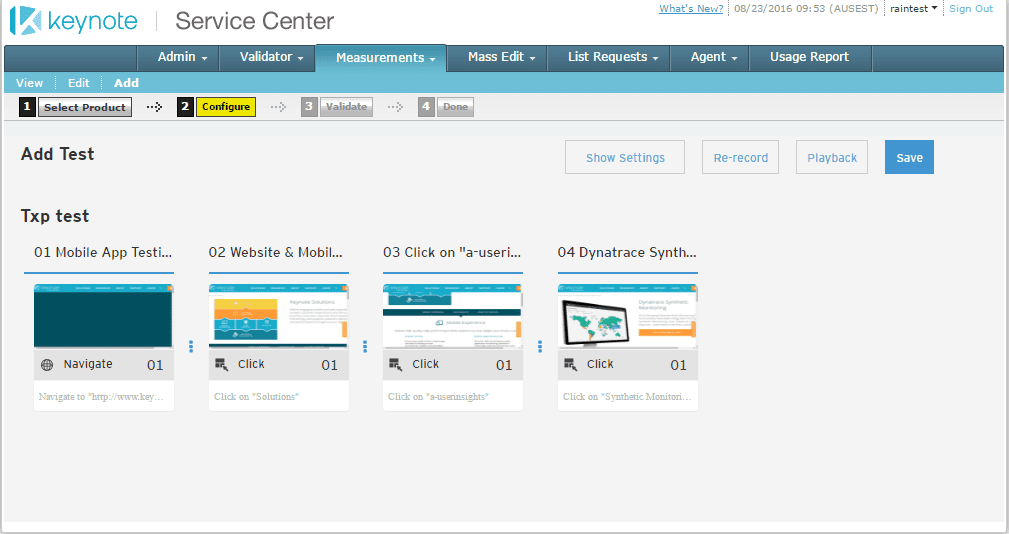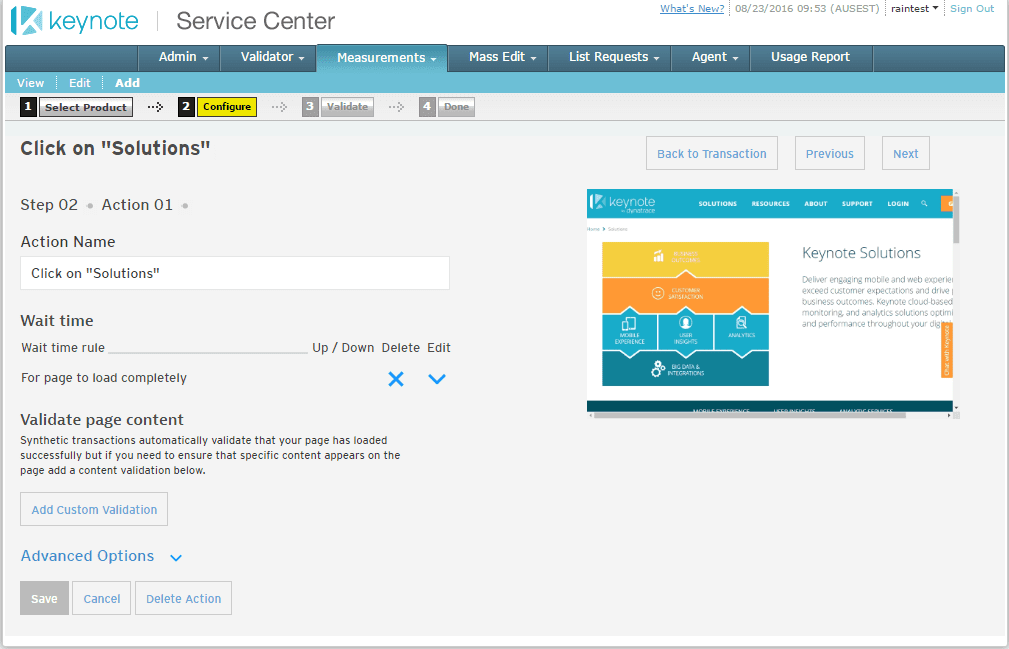 Keynote Web recorder is now generally available!
Create and provision measurements directly in Chrome when accessing the Keynote Service Center (KSC).
Cross-platform support  for both Windows and Mac users provides capabilities to record, edit, and validate transactions within the Chrome browser.
Easily downloadable plugins enable script creation for Emulated Browser Monitoring (TxP) and Mobile Web Monitoring (MWP).
Seamless integration  into the KSC test provisioning workflow improves productivity for new and existing users.
News from the Community
News from the Dynatrace Community
Get tweets about important Dynatrace Community news in the @Dynatrace Twitter feed. To filter this feed and see only Community-related news, search Twitter search for #DynatraceCommunity or bookmark this page. To see product-specific tweets, search for the hashtags #Keynote, #SyntheticMonitoring, #appmon, and #dcrum.
Check out the Keynote Synthetic Monitoring training modules available from Dynatrace University. Look for the updated video on the waterfall graph as well as other training courses that will show you how to become more productive with Keynote Synthetic Monitoring.
Subscribe to the Keynote News feed to receive email notifications of new items.
Stay up to date with Keynote monthly newsletters featuring new product information as well as Community updates and promotions.
To be notified of outages, planned maintenance, and scheduled upgrades, click Watch on these pages: