Script library and script groups
After recording, your scripts are available within the Script library.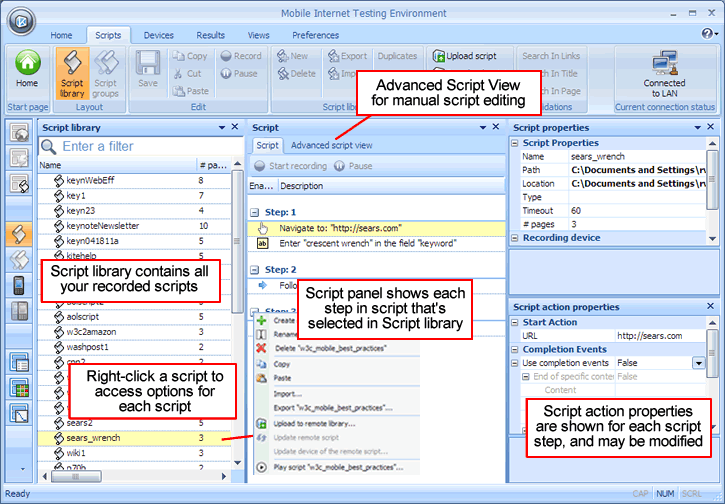 By right-clicking a script name in the Script library you can:
Play a script.
Delete, rename, import, or export a script.
Create a new script.
The Script panel shows the steps of the script that is currently selected in the Script library.
Selecting a step in the Script panel displays the details of that step in the Script action properties panel. Step details can be edited in the Script action properties panel.
Script groups (MITE Pro only)
Script groups allow you to organize scripts into sets according to criteria you choose.
To access script groups:
Click the Script Groups icon from the button bar or select Scripts > Script groups.
To create a script group:
Right-click within the Group script repository and select Create new group script from the context menu, or click the Plus sign.

Provide a name for the script group.

Drag scripts from the Script Library panel to the new Script group in the Script groups panel.