Use this dialog to select proxy settings for ApP scripts: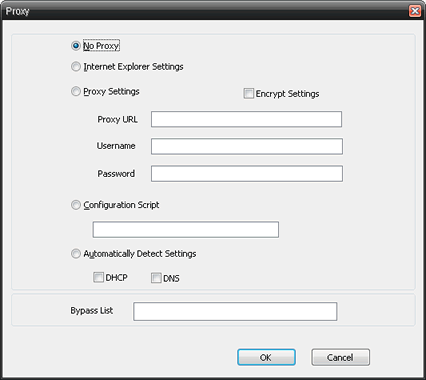 Proxy options
No Proxy - No proxy is used.
Internet Explorer Settings - Proxy settings currently set in Internet Explorer are used.
Proxy Settings
Proxy URL - Specify a Proxy URL (followed by a colon and the port number)
Username - Username for Proxy
Password - Password for Proxy
Encrypt Settings - You may choose to encrypt your proxy settings.
Configuration Script - You can provide a URL to a proxy configuration script location.
Automatically Detect Settings (DHCP/DNS)
Bypass List - A list of URLs for which the proxy server will be bypassed