The Private Agent Utilization Graph, accessible from

> Private agent capacity (in the Diagnostics section), enables you to create a graph showing the percentage of full utilization of one or more Keynote private agents over selected time periods.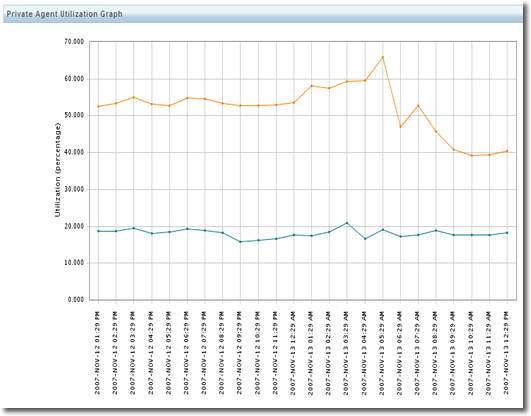 Setting up the private agent utilization graph
To generate a Private Agent Utilization graph:
Select > Private agent capacity.
Choose from the list of your private agents.
Choose a time range (from 1 day to 6 weeks).
Choose a time interval (5 minutes to 1 week)
Click the Generate.