Users of Keynote Mobile App Monitoring (MAM) can capture network activity information of a specified application in a PCAP file in the course of direct device interaction in Studio or as part of a script run. MyKeynote displays network activity information from script runs when you drill down on a MAM data point in a scatter plot.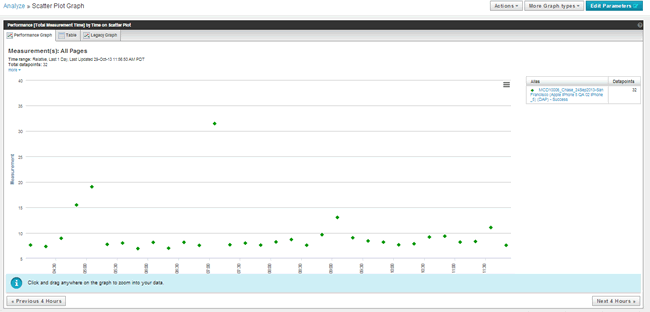 Test details tab
This tab provides an overview of the script run, along with screen captures.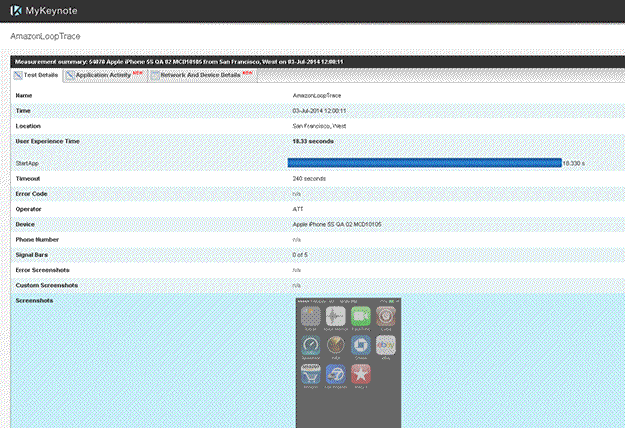 Application activity tab
The Application Activity tab shows the total number of bytes and elapsed time during the network trace. It shows each TCP network connection with the destination IP address on the left and a graphical representation of the packets sent and received.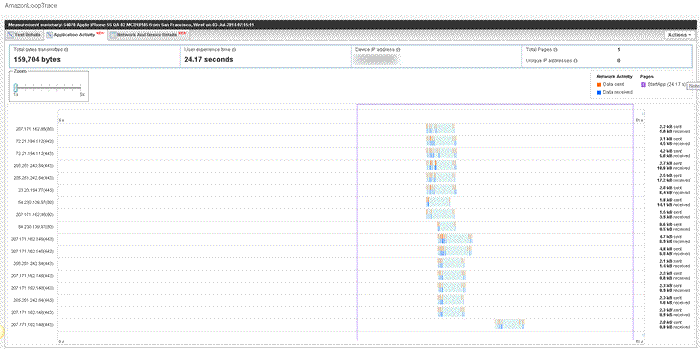 Hover over each network connection graphic to see details.
You can use the zoom control to zoom in on each connection.
Network and device details tab
The Network And Device Details tab shows a summary of CPU and memory utilization and signal strength during the network trace.