This setting controls which default user group has access in MyKeynote to the data from measurements.
Set the default user group by selecting Admin > User Preferences. (User groups can be created using Admin > User groups.)

Select one of the user groups and click Save.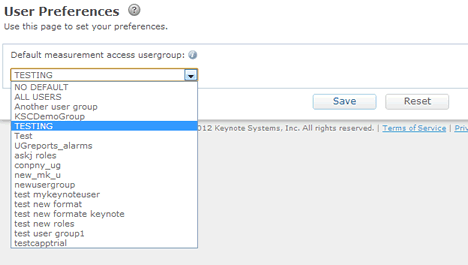 You can always override this default when you create or edit measurement slots.