Dynatrace DC RUM 2018 Beta Release Notes
February 19th, 2018 (Beta release)
May 16th, 2018 (Beta refresh)
Improve your operational efficiency and collaborate more effectively while addressing tightening security requirements.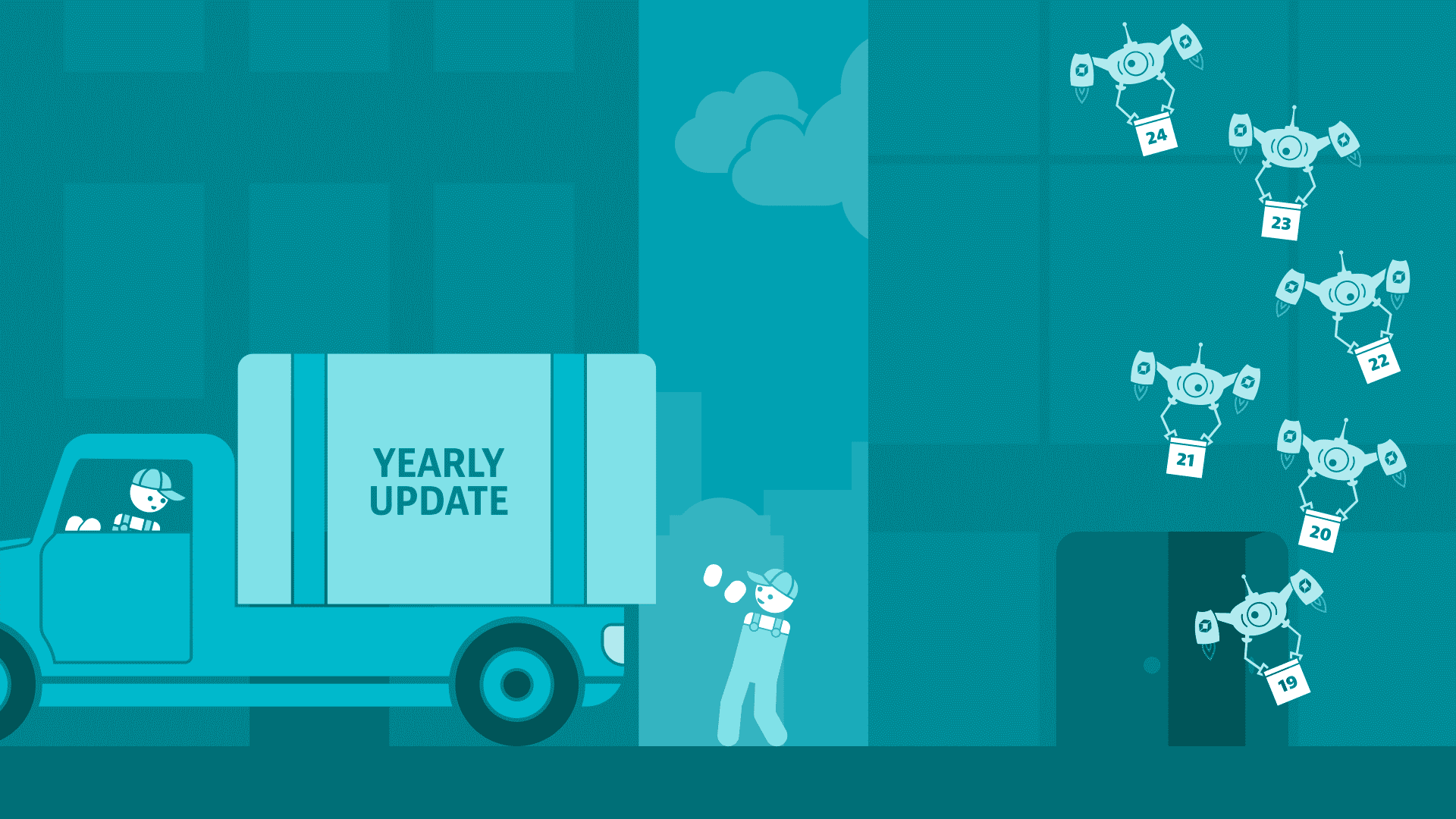 Participate in DC RUM 2018 Beta!
Would you like to have an early taste of what we have cooked up for 2018? We would love to hear your feedback and improve some of the new features. Get in touch with us to enroll in the Beta program.
Benefits
Get your hands on the latest innovations before anybody else.
Provide direct feedback to product management and engineering.
Drive innovation by suggesting changes and adaptations.
Why upgrade to the Dynatrace DC RUM 2018 release?
Reducing costs and improving service levels. Are these conflicting goals? Not with DC RUM 2018's new capabilities, which will help you streamline ongoing operational responsibilities, speed performance analysis, and enable more effective collaboration to ensure the quality of application services that you deliver to your users.
DC RUM 2018:
Improves usability through streamlined navigation, intuitive interactive views, and easier access to diagnostic details while advancing unification with Dynatrace SaaS/Managed workflows.
Simplifies operational responsibilities through new administrative and privacy features while empowering DC RUM users to be more self-sufficient.
More efficiently supports your ITSM processes through enhanced Dynatrace and third-party tool integrations, adding new capabilities to address tightening privacy and compliance requirements.
Beta refresh
On May 16th, 2018 we refreshed the Beta. The new builds contain improvements to the originally released Beta. We also added the new features:
Dynatrace integration
All software services monitored by DC RUM can now be integrated with Dynatrace Managed (or Dynatrace SaaS). Bidirectional drilldowns between hosts and servers provide in-context transition between Dynatrace and DC RUM views, while unification of the look and feel reduces any training requirement. All DC RUM software services are now visible in Dynatrace, delivering a single landing spot for all monitored applications and infrastructure.


SSO support
SSO support streamlines access to DC RUM dashboards for everyone in your enterprise domain.
For more information, see [Single sign-on (SSO)](/support/doc/dcrum/user-access-and-security/sso/).
Application Health Dashboard
The new Application Health Dashboard, which replaces the Application Health Status report, improves interactivity and simplifies presentation. The new dashboard provides a high-level customizable DMI view of your application landscape, with intuitive drilldowns to underlying metrics.
Error explorer
Expanding on the popularity of existing explorer reports, the new Error Explorer supplements DC RUM's existing workflows by delivering interactive insights into the source and scope of errors and availability problems.
Improved alerting
Enhanced alert configuration gives you easy access to an extended set of metrics, with the new ability to create alerts directly from DMI reports. DMI-based alert configuration delivers a simple and intuitive approach to managing alerts.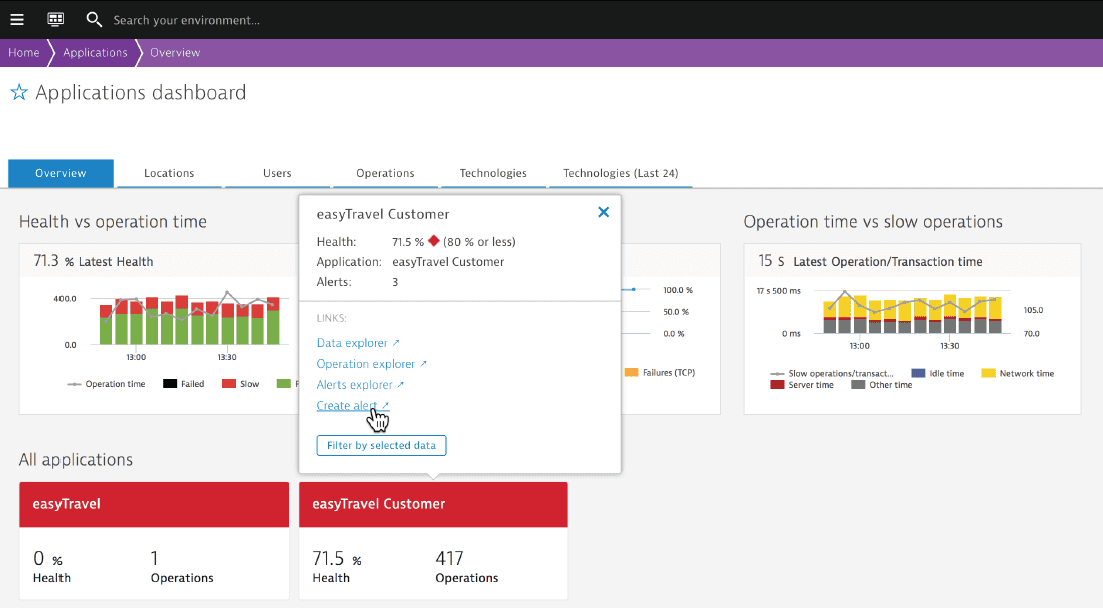 Licensing
eServices licensing now replaces the DLM licensing system for capacity-based and component-based licenses.
Beta release
On February 19th, 2018 we released the original Beta with the following fetures:
Advanced diagnostics on demand
Advanced diagnostics (ADS) on demand gives you real-time access to individual operation details, including page load sequence – negating the need for SQL storage or a separate ADS report server. Diagnostic details can now be served directly from the AMD network probe, eliminating database constraints on scalability and performance.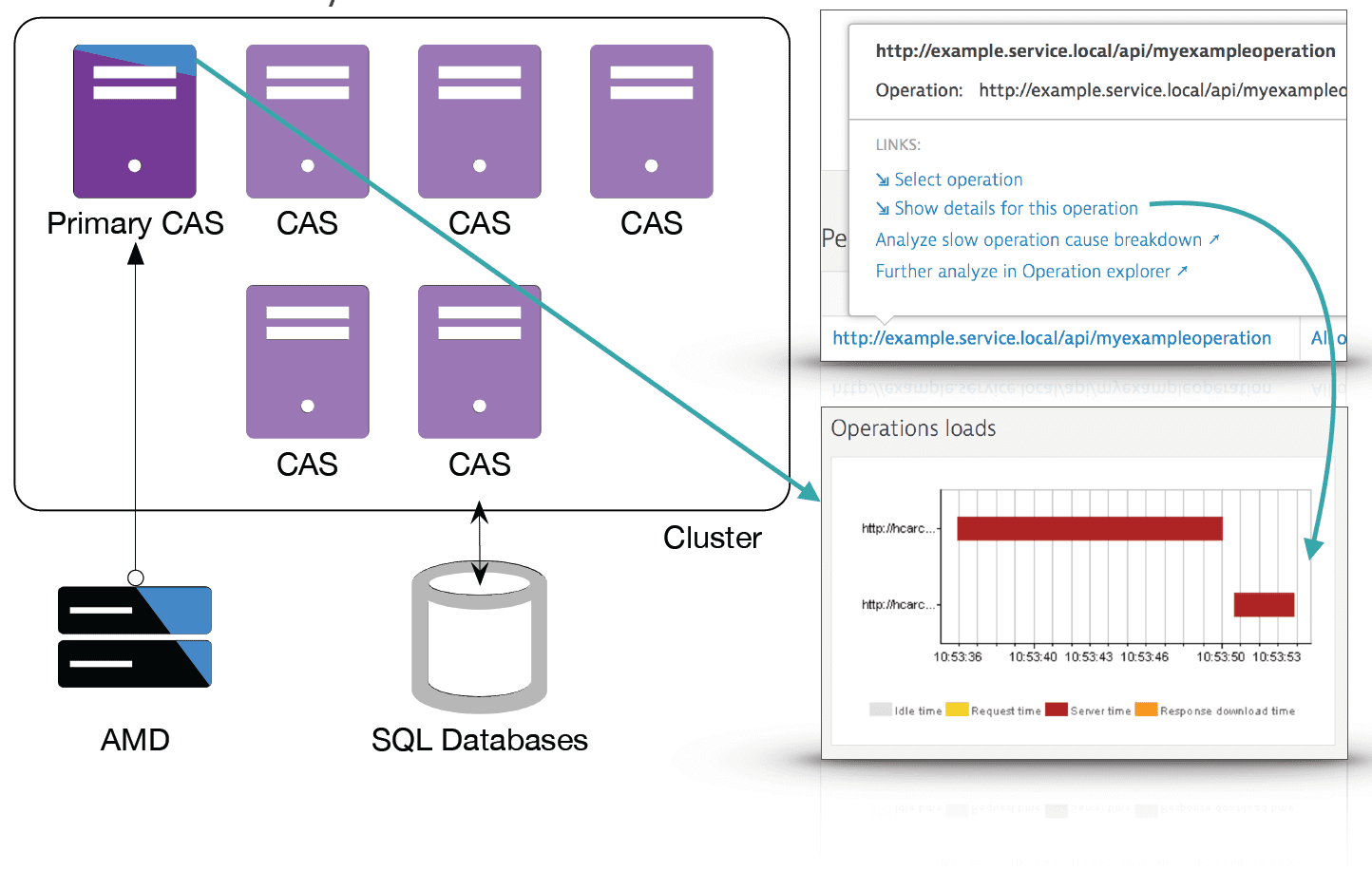 User anonymization
DC RUM provides a secure way of anonymizing and encrypting end-user names to protect user privacy. User anonymization is one of the privacy-enhancing techniques recognized by the European Union's new General Data Protection Regulation (GDPR), and anonymization has been a recommendation of the United States Federal Trade Commission since 2012. User name anonymization and encryption provides a secure way of limiting casual access to personally identifiable information while preserving user-specific troubleshooting depth for authorized users.

Fine-grained user roles
New granular role definitions limit access to user names to specified roles, preserving DC RUM's ability to deliver user-specific diagnostic details to authorized users when required.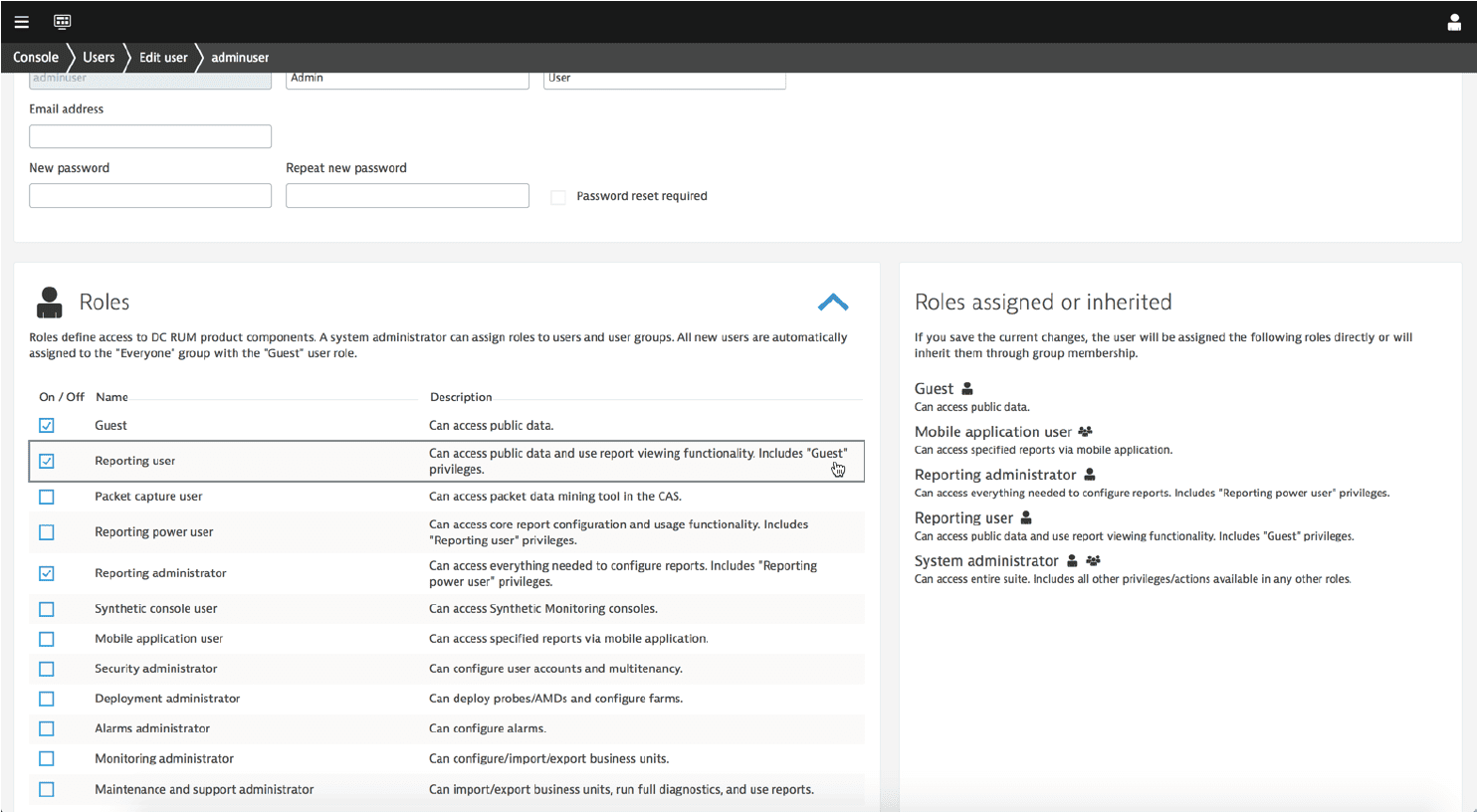 Operation sequence wizard
The new operation sequence wizard simplifies the configuration of monitored operational sequences for Siebel and other complex web-enabled apps of record.
Reporting engine improvements
Calculated columns
Integrate complex analytics directly into your DC RUM reports. Calculated columns enable you to improve and customize insights into reported metrics through DMI's new expression-based column calculations, applying regular expressions, enhanced conditional statements, and row filters to CAS report metrics.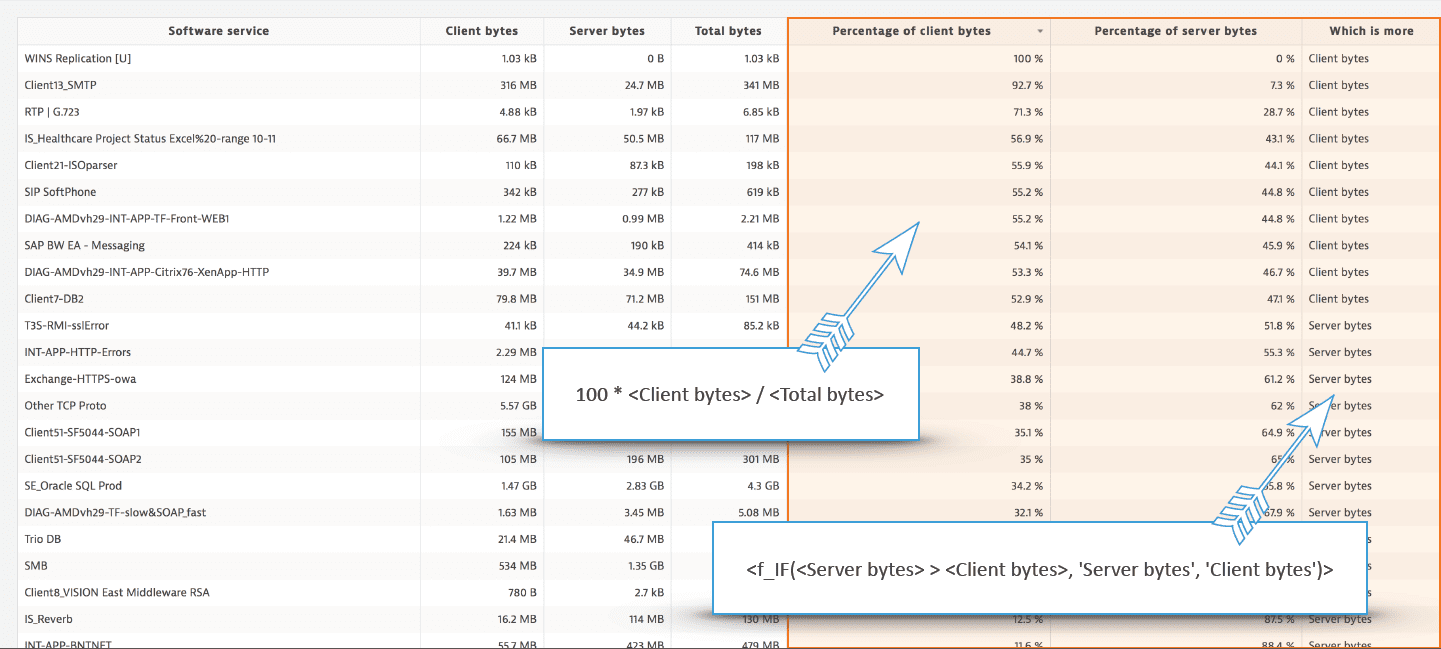 Expandable table
Expandable tables deliver high-density tabular reports with instant one-click charts and graphs.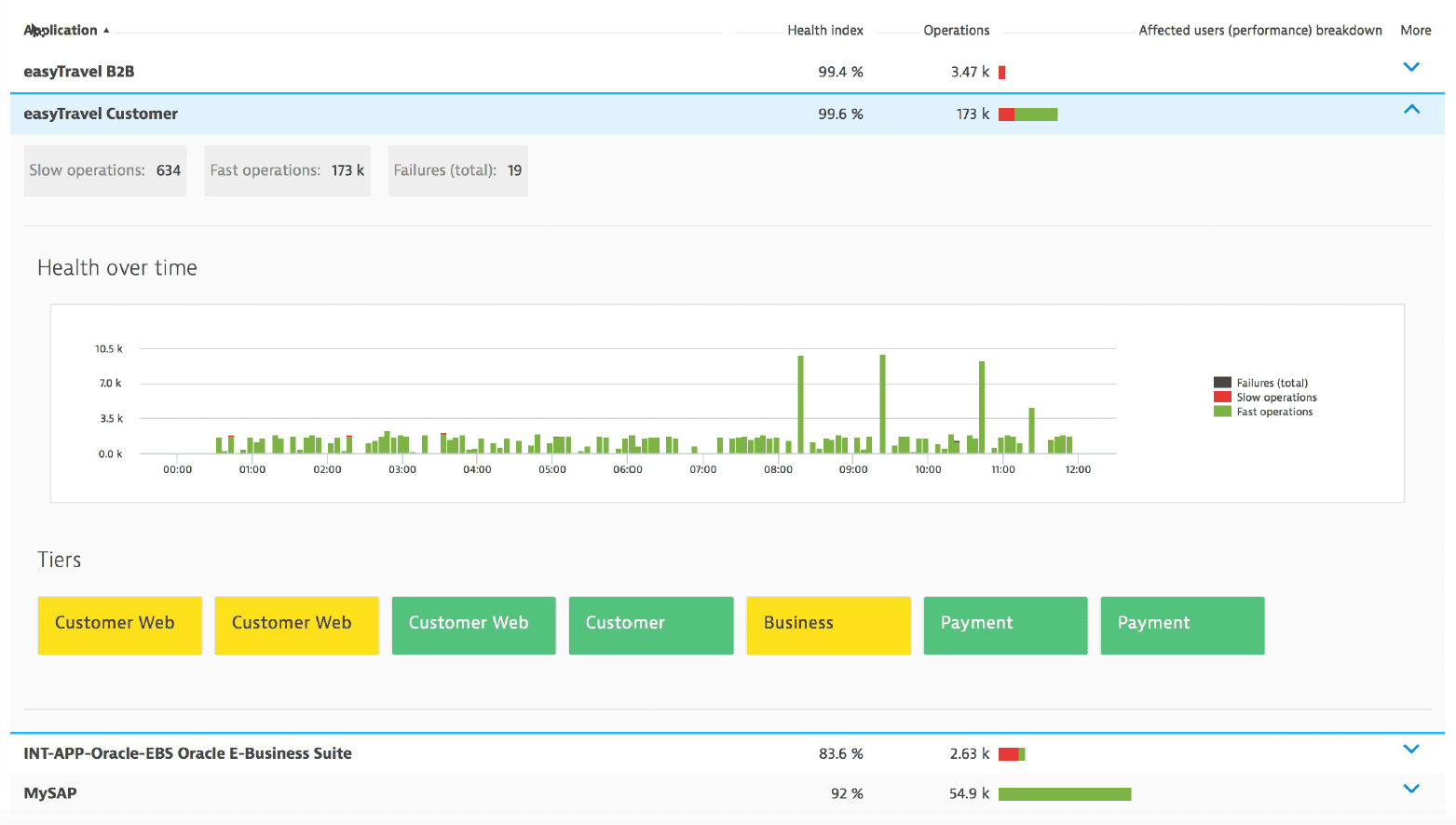 Metric on Universal Diagram
The Universal Diagram adds visual insights and analysis depth through the visualization of additional metrics via tooltips, dot size, and dot color.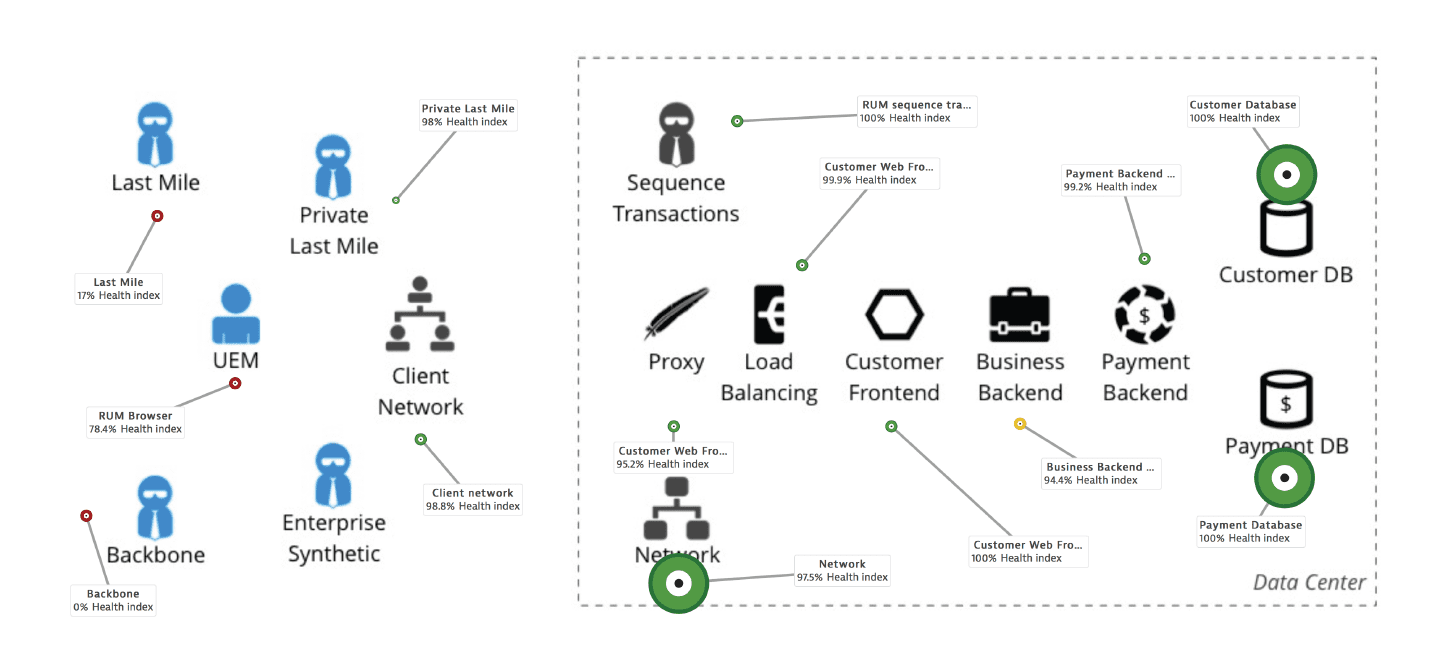 Passing filters on metrics
Advanced filtering and time control improves context persistence for custom drill-down definitions in DMI reports.


Improved search
Search has been enhanced to support custom vocabularies, including the user-defined #TIME. Autocorrection and a new results interface improve relevance.
Improved Network and Citrix explorers
Network and Citrix workflows and explorers have been refined and extended with new metrics.
nCipher softcard support
With this release, the AMD also supports HSM soft keys, an optional functionality of nShield Connect that lets the host restrict the use of keys managed by the HSM.