Configure streaming media monitoring
You can configure the AppMon JavaScript Agent to collect information such as play time and rebuffer count. It also collects the streaming media rebuffer duration that is embedded in HTML pages and uses HTML5's audio and video tags. Additionally, if streaming media is embedded Flash or Silverlight but not HTML5 tags, it is possible to send information about media streams to the AppMon Server using the JavaScript ADK.
Enable streaming media for System Profile
The streaming media functionality is disabled for a System Profile by default. To enable it from the Start Center

, click Start Center > User Experience > Enable Streaming Media. This creates all the necessary metrics (measures and business transactions) in the System Profile, and shows the link to the Streaming Media dashboard in the Start Center.
Enable streaming JavaScript plugin
To collect streaming media information from HTML5 media tags, click System Profile > User Experience > Default Application tab > Web Applications section and select the Streaming check box. This delivers the JavaScript Agent with the streaming media plugin.
In the easyTravel example, there are two applications configured in the Application Specific Settings tab. This shows how to selectively capture streaming media data. Select the Streaming check box. This is finer granularity to spend the UEM volume wisely.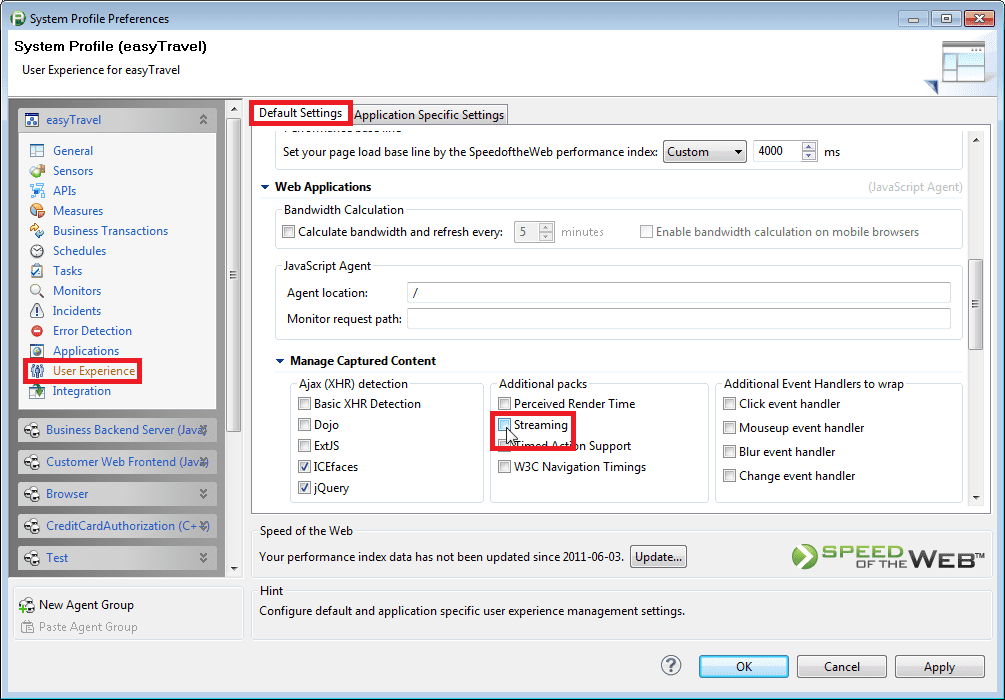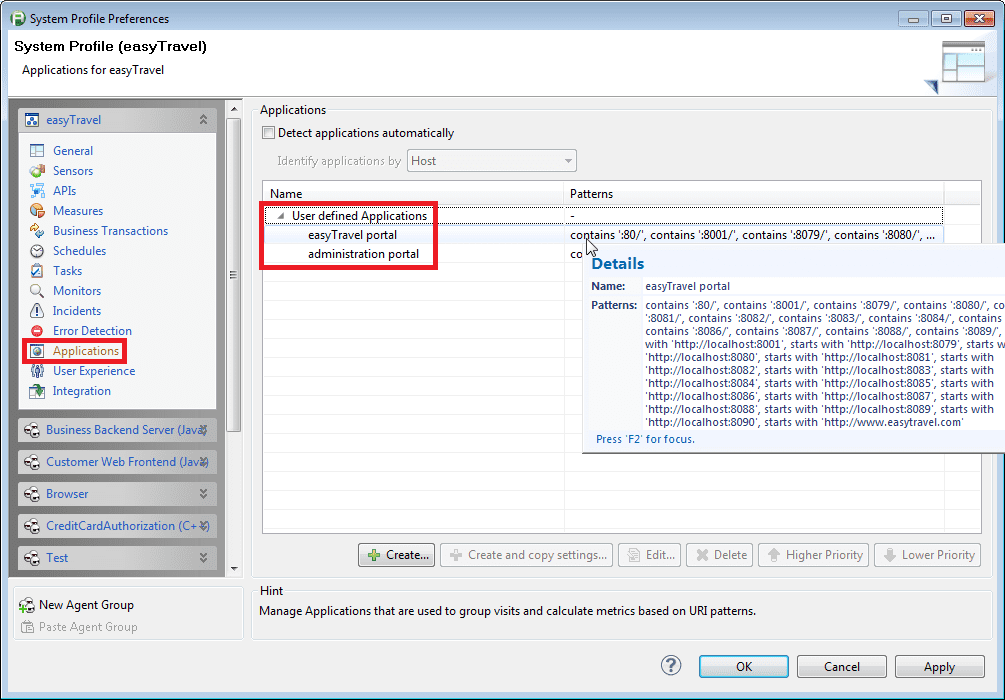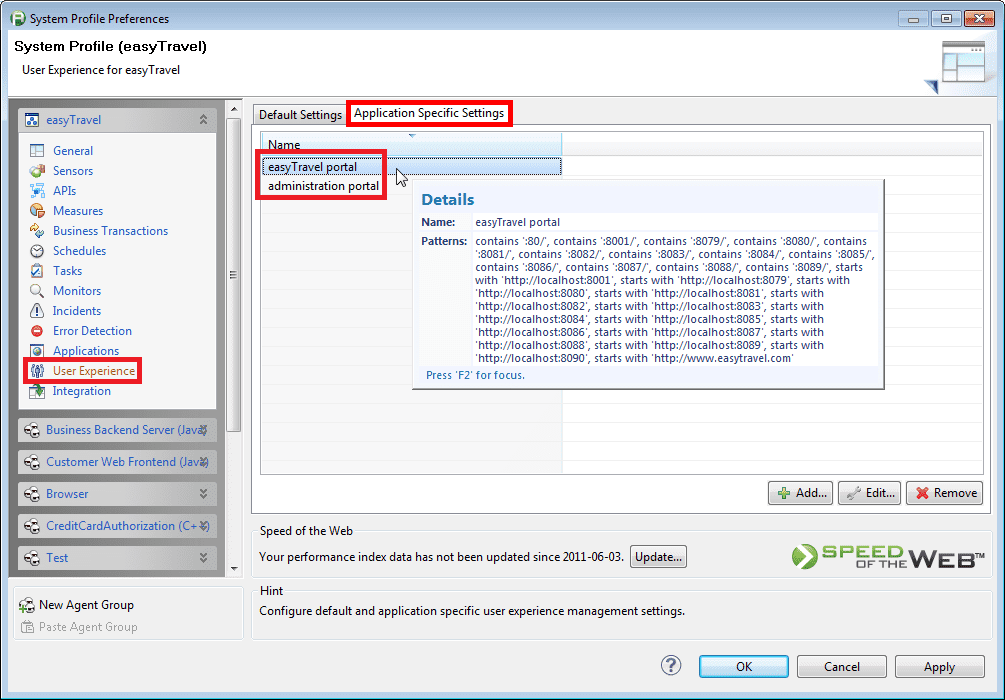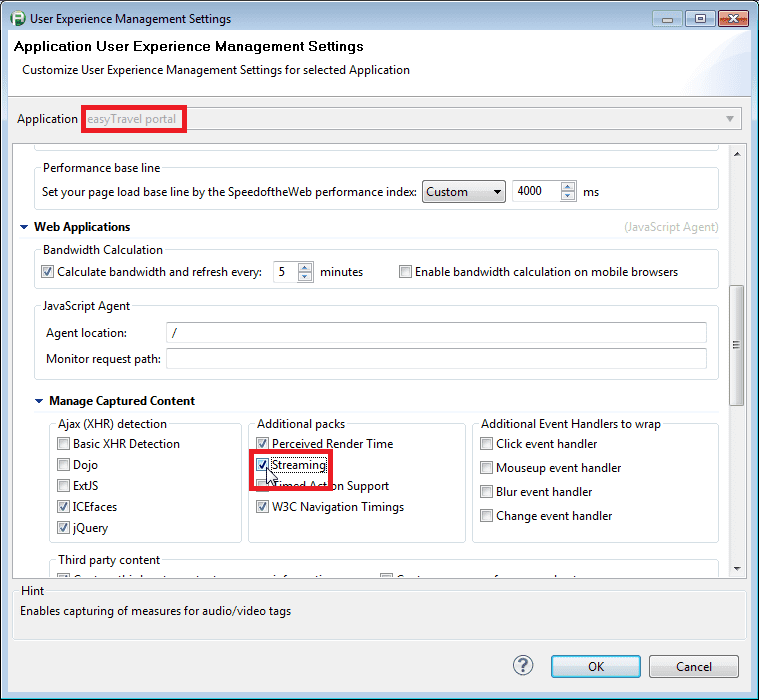 See System Profile - User Experience for more information.
If the streaming media items are not embedded in the page using HTML5 audio/video tags, the plugin cannot collect data for the media streams. In this case, the JavaScript ADK is used to collect information. You don't have to enable the Streaming JavaScript Agent plugin if you use the JavaScript ADK.
Supported browsers
The following is a list of supported browsers:
IE 9+
Chrome 18+
Firefox 4+
Safari 5+
Opera 11+
See http://caniuse.com/audio and http://caniuse.com/video for more information.