User experience management
AppMon User Experience Management (UEM) lets you track user behavior on web pages. It helps you identify user problems before your user complains. It also lets you receive business analytics data like the geographic distribution of your web page visitors and average session duration.
Getting started with UEM
The Business analytics dashboard gives a central point to gauge application performance from the user's point of view. Efficiently filter through millions of user visits, search for specific visits and pass visit details along to support or engineering to accelerate problem resolution. Drill down from visits displayed in AppMon Web to see the full visit PurePath data in the AppMon Client.
Use tiles on this dashboard to:
Click or tap a tile to open a full screen view for a deeper-dive into related metrics and analytics data.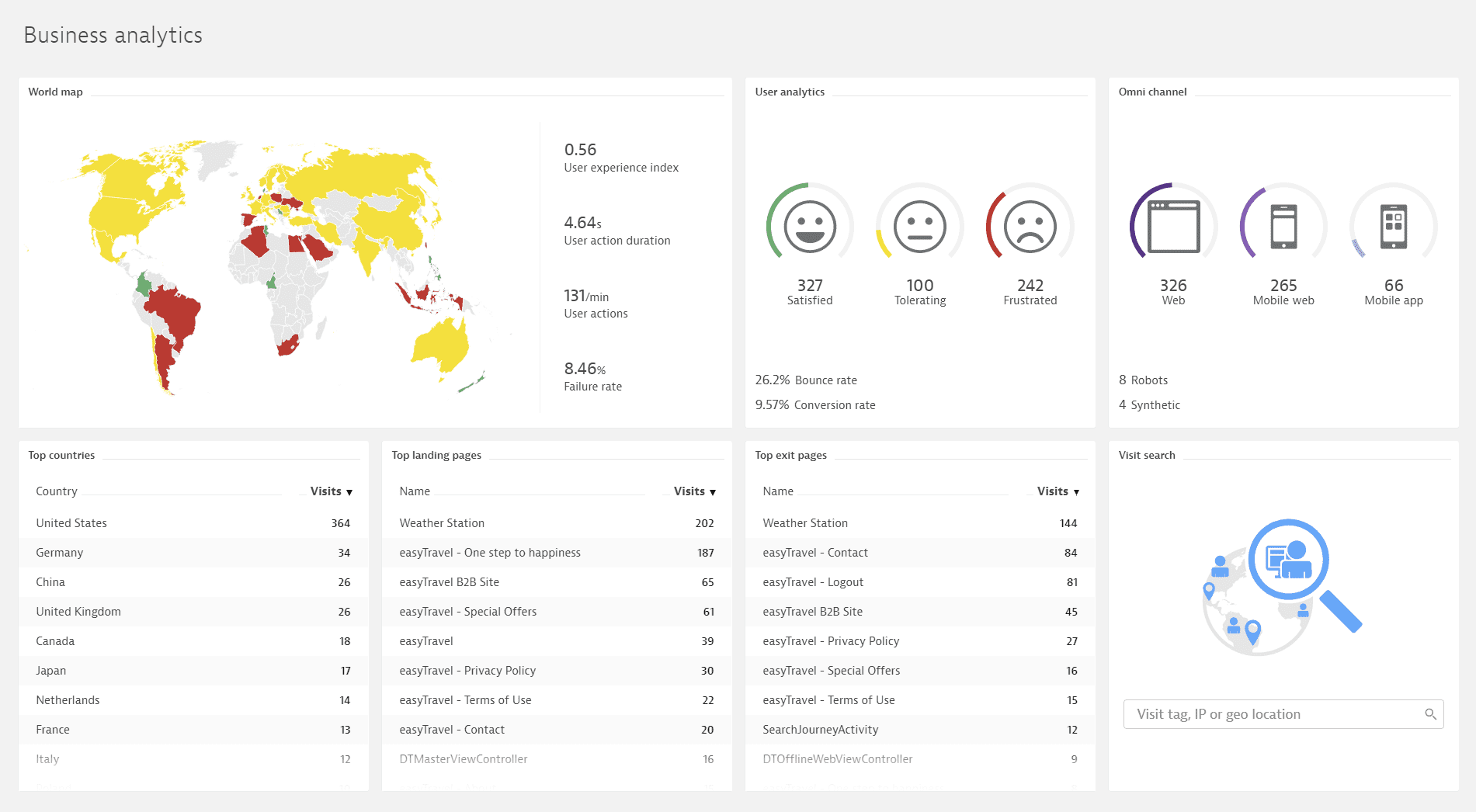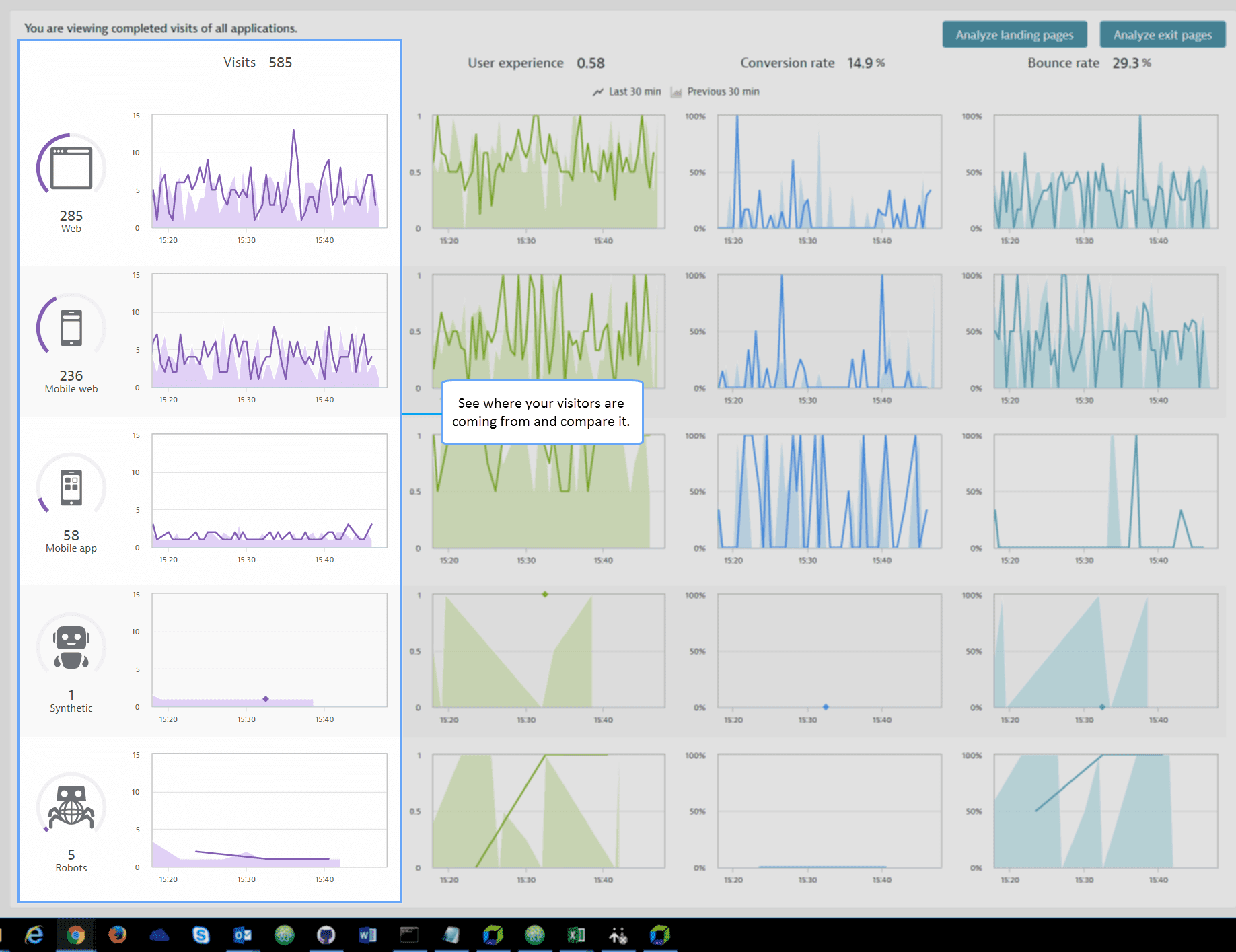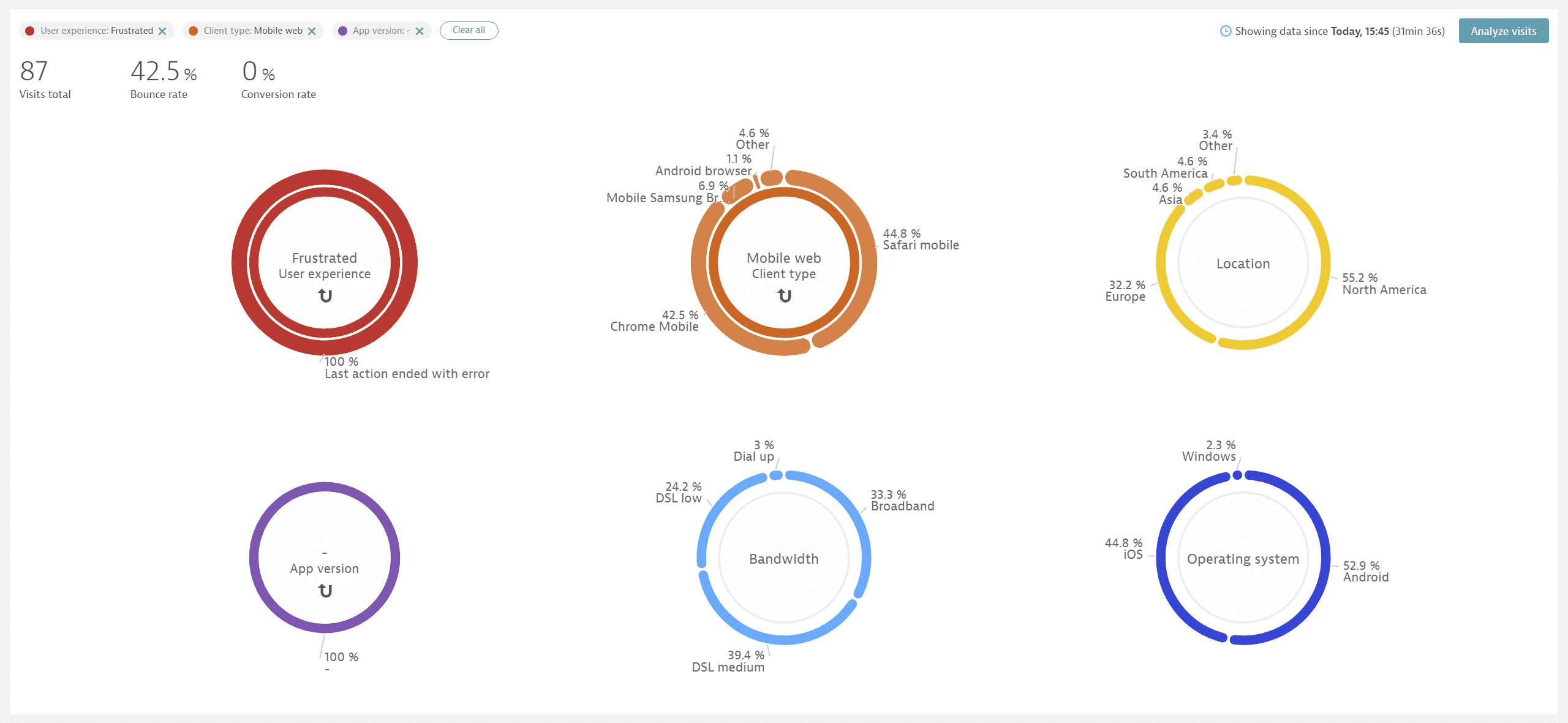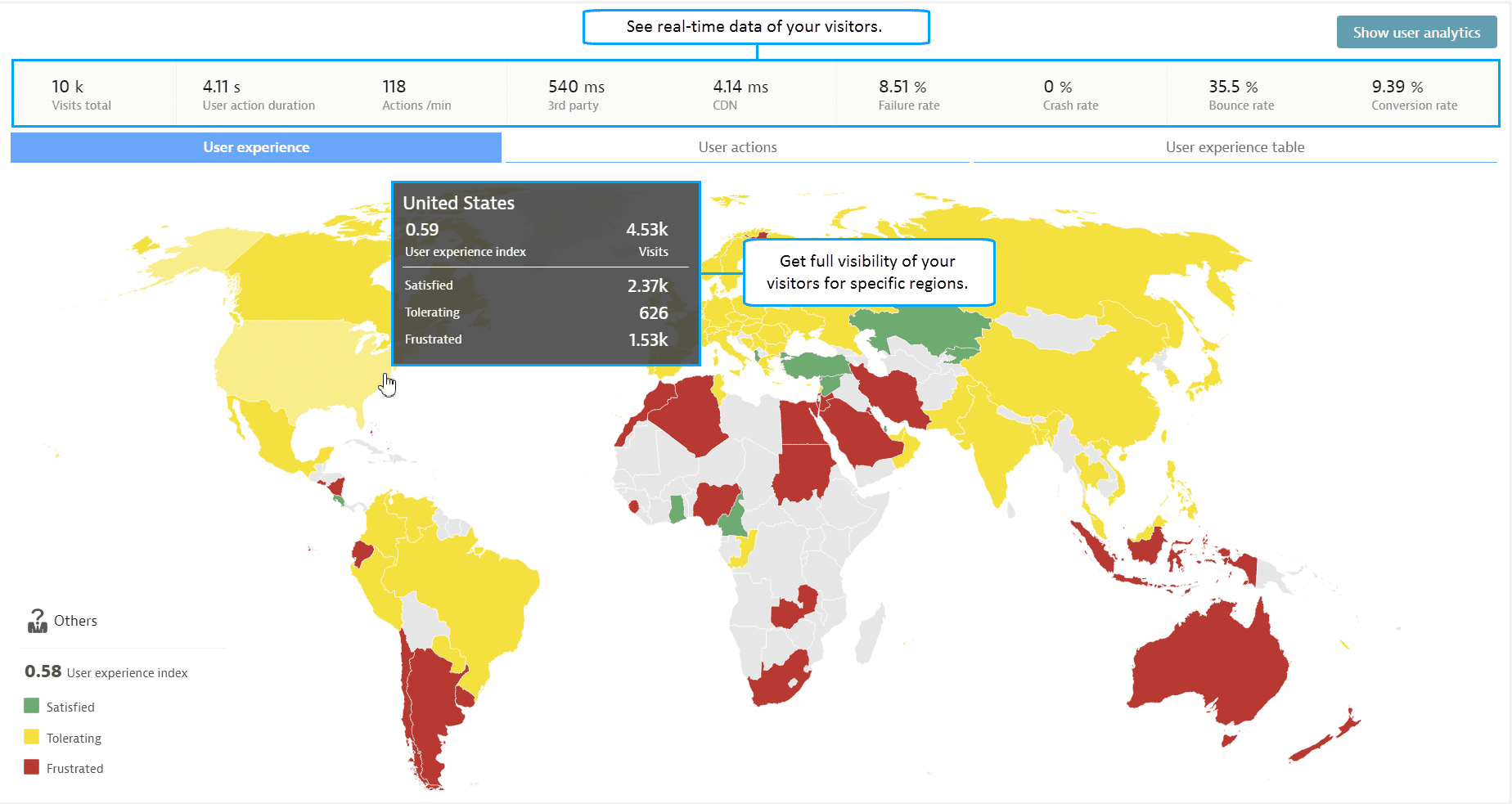 Read more about UEM
How to analyze real time UEM data using the PureLytics stream?