To simplify problem resolution, AppMon integrates with Visual Studio through the AppMon Visual Studio Extension. The AppMon Visual Studio Extension enables you to:
Launch applications with an injected AppMon Agent directly from Visual Studio.
Perform look-ups of sources files and methods from applications under diagnosis in AppMon.
Download, installation and configuration instructions are available on the Visual Studio Extension Page.
Launcher
With the AppMon Launcher, Auto instrument your Java applications from Visual Studio: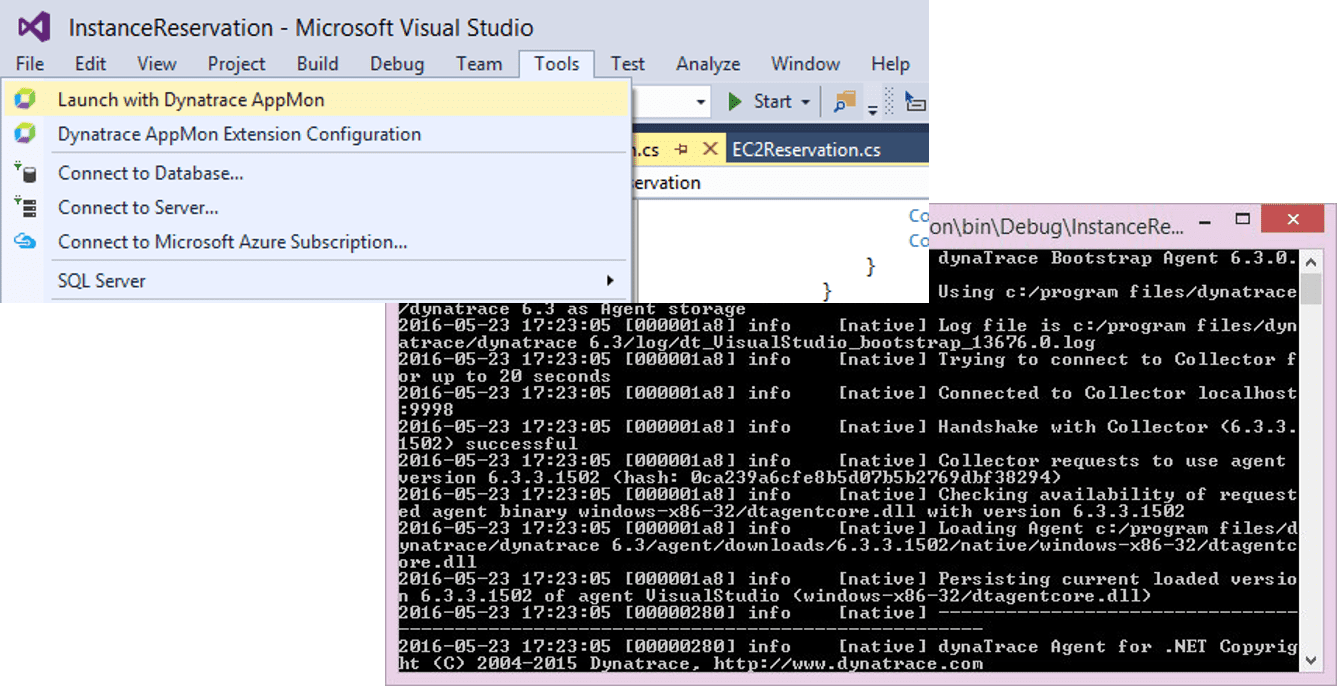 Source code look-up
When AppMon identifies a source code fragment as the root cause of a particular problem, you can go directly from the AppMon Client to the exact location within your Visual Studio environment where you need to make changes.