Eclipse integration plugin

To simplify problem resolution, AppMon integrates with Eclipse through the AppMon Eclipse Integration Plugin. The AppMon Eclipse Integration Plugin enable you to:
Launch applications with an injected AppMon Agent directly from Eclipse.
Retrieve & display the key architectural metrics (such as number of SQL queries, external API calls, exceptions and log messages) from your tests.
Perform look-ups of sources files and methods from applications under diagnosis in AppMon.
Download, installation and configuration instructions are available on the Eclipse Integration Plugin page.
Launcher
With the AppMon Launcher, Auto instrument your Java applications from Eclipse: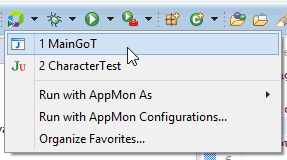 Test result
When lauching JUnit tests, the plug-in registers a test run to the AppMon Server. The results and key architectural metrics are automatically retrieved and displayed in the Test Result tab.

The test results are also visible in the AppMon Client for further drill-down to the PurePath level.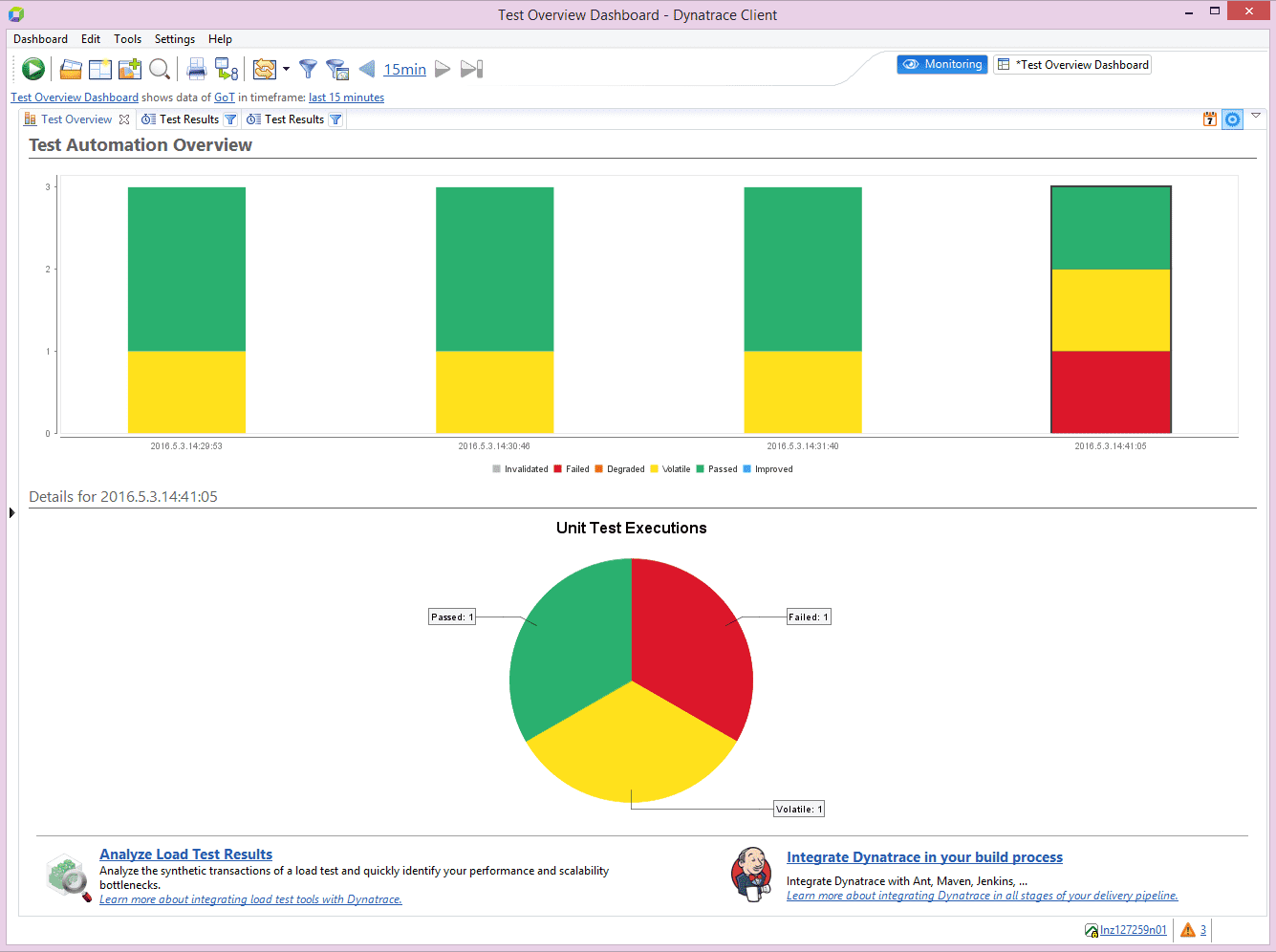 More information about the Test Automation feature: Test Automation Explained
Source code look-up
When AppMon identifies a source code fragment as the root cause of a particular problem, you can go directly from the AppMon Client to the exact location within your Eclipse development environment where you need to make changes.