Deploy a new key pair and certificate chain
The currently used key pair can be replaced by:
A wizard-generated self-signed certificate.
A customer-provided self-signed certificate.
See Custom Certificate Requirements if you plan to import your own.
See Disallow Private Key deployment to Client and Collector for information on securely deploying a new Private Key and Certificate in a a potentially insecure environment.
Accepting self signed certificate
If you choose to create a self-signed certificate, remember that the created certificate is not an officially trusted one.
When connecting using a browser, you typically receive a warning about an unknown identity, as shown in the following: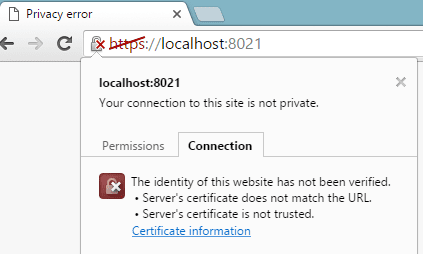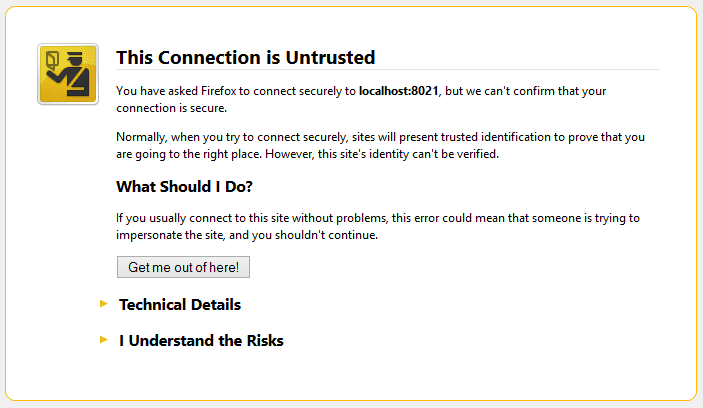 You must accept the certificate to proceed. For details consult the documentation of your browser.
Certificate wizard
The Certificate wizard in the AppMon Server settings lets you check preconditions for adding a certificate, create a new self-signed key pair and certificate, import a customer provided one., and deploy the items to AppMon components.
See Certificate Management Configuration for details on using the wizards in Dynatrace Server settings to create and deploy certificates.