Usage example - PHP and Auto sensors
Auto Sensors provide additional information on methods that affect the performance of your transaction. You can use this mechanism to identify problematic methods for PHP applications while a transaction is running and enrich your PurePaths with that data. Whenever there is a potential performance problem, the Auto Sensor brings up the function or method that is causing problems. The Auto Sensor triggered is marked by a gray method icon in the PurePath dashlet.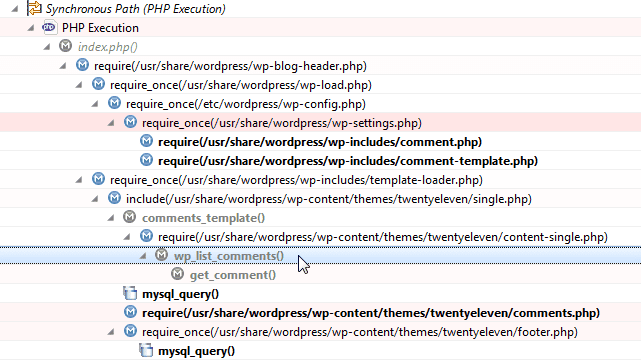 Adding sensor rules for PHP methods picked up by Auto sensors
Right-click the function or method picked up by Auto Sensors.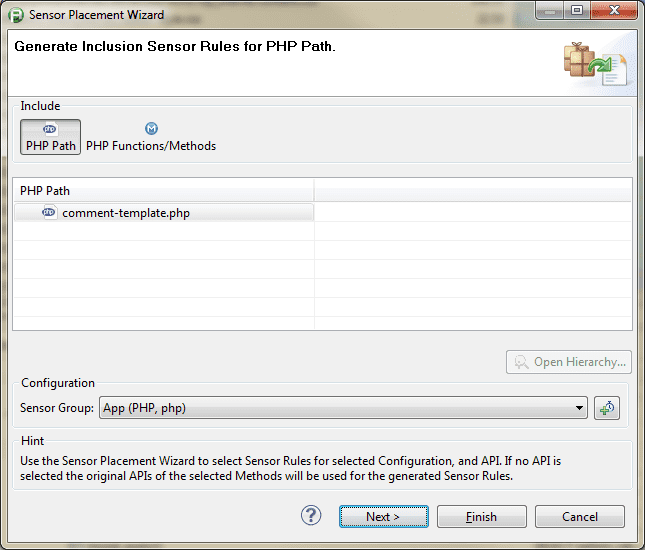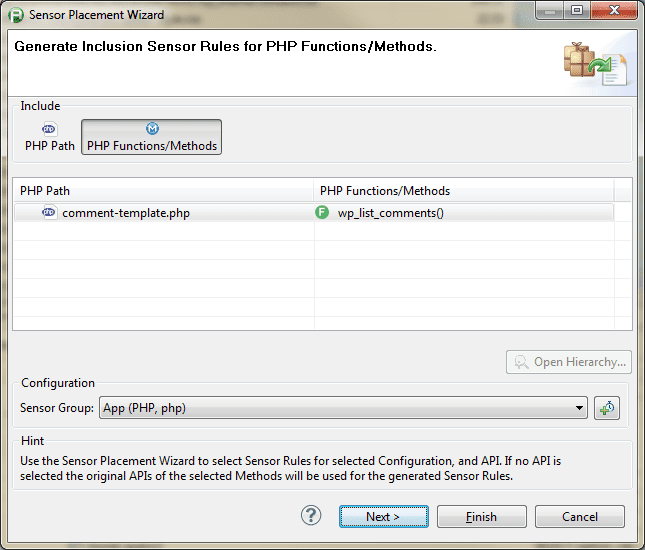 Select the sensor group where you want the rule added and click Next. You can use the default App group or add a new one.