The Live View gives you a quick overview on what is currently running on the database instance. All the data available in the Database Live View is retrieved in real time. For historical data please refer to the WebUI database views.
To access the Database Live View:
Open the Database Instance dashlet.

AppMon 2017 May

In the Cockpit, expand Server and double-click Databases.

AppMon 2018 April and later

In the sidebar, click Databases from the Server section.

In the database list, double-click the desired database entry. This opens a Database Instance dashboard for the selected database.
Click the Live View link in the upper right corner to open the Database Live view.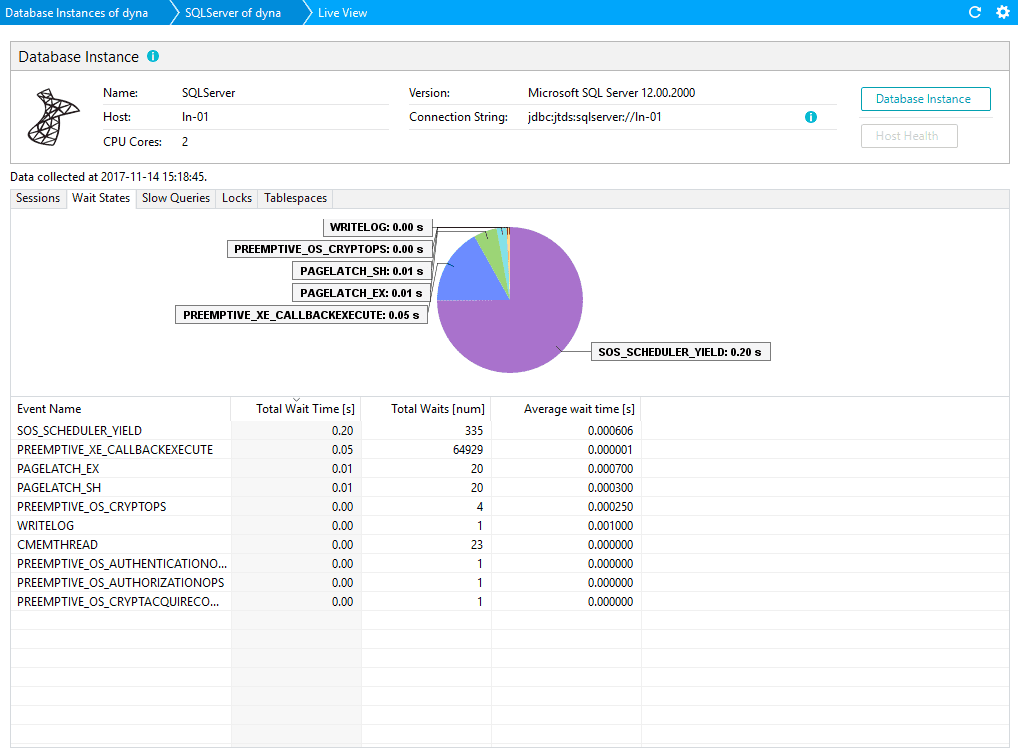 Sessions: users connected to the database instance
Wait States
Slow Queries currently active
Locks1 currently active
Tablespace1: total and free size; available for Oracle only
1 Locks-View and Tablespace-View are not supported for MySQL 5.6 and Aurora
Sessions, Locks and Tablespace are queried in real-time. For wait states & slow queries, the Database Agent takes two snapshots with 15 seconds interval to determine to currently most active SQL statements and the most active wait states.