Create a report by doing either of the following:
To report a dashboard, select Report from the Dashboard menu or right-click the dashboard icon in the top right corner and choose Report.
To report a single dashlet right-click the dashlet's tab and select Report.
The Generate Report dialog box appears where you can choose additional settings.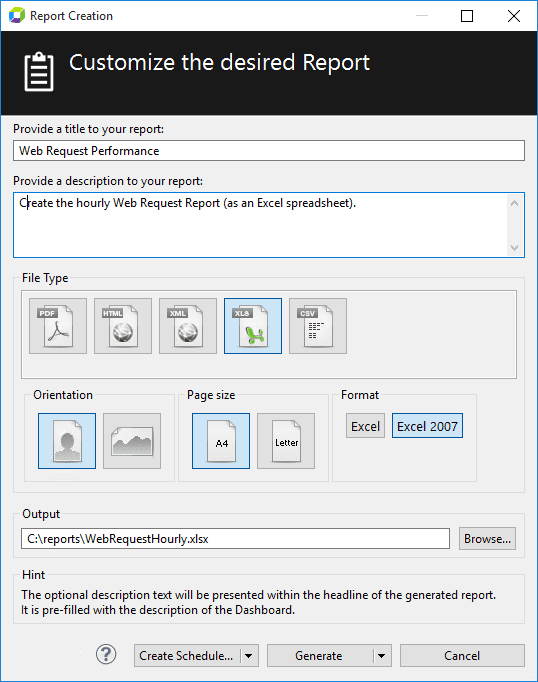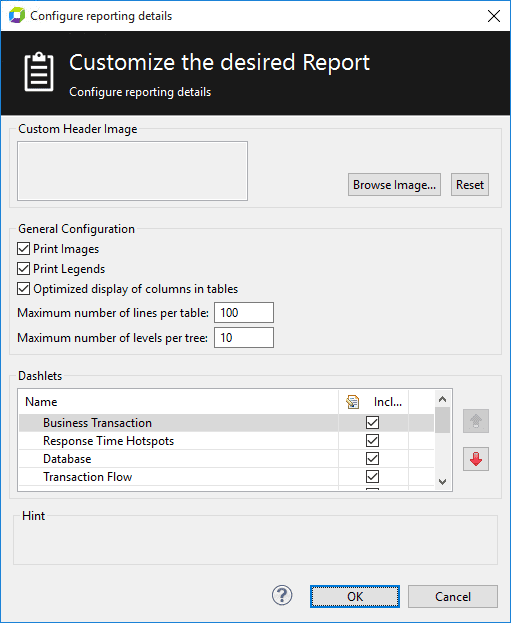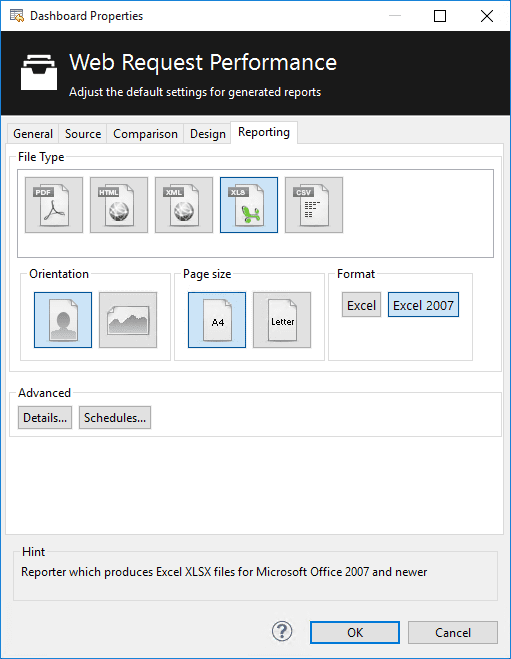 The report title and description are automatically created from the dashboard. You can modify these.
Choose a report format.
Change orientation and page size.
Define the output file.
Click Generate to create the report. When complete, it opens automatically.
Changes only apply to one report.
Customize reports for dashboards
In the Dashboard Properties choose the tab Reporting to change the following settings:
Default format.
Orientation and page size.
Custom header image.
Table row and tree level limits.
Dashlet order and inclusion.
Scheduling of report creation.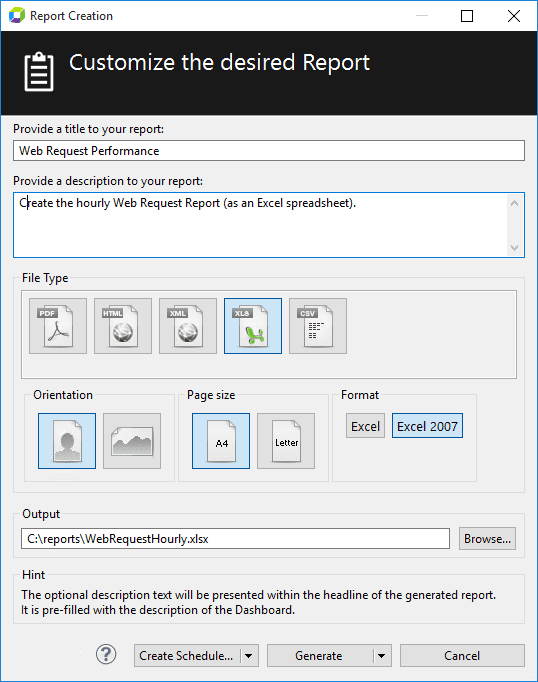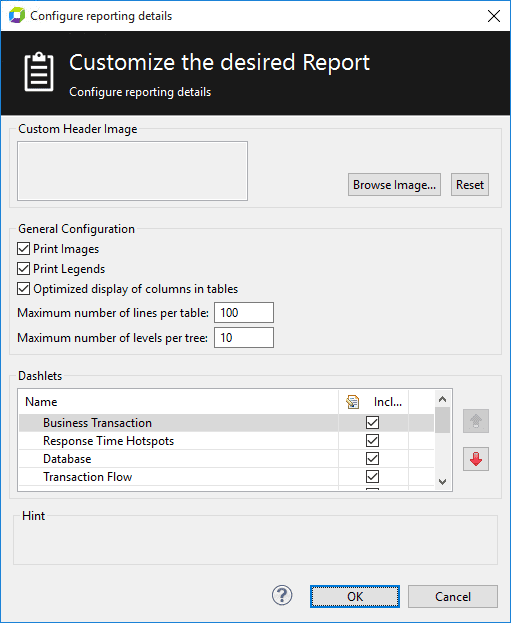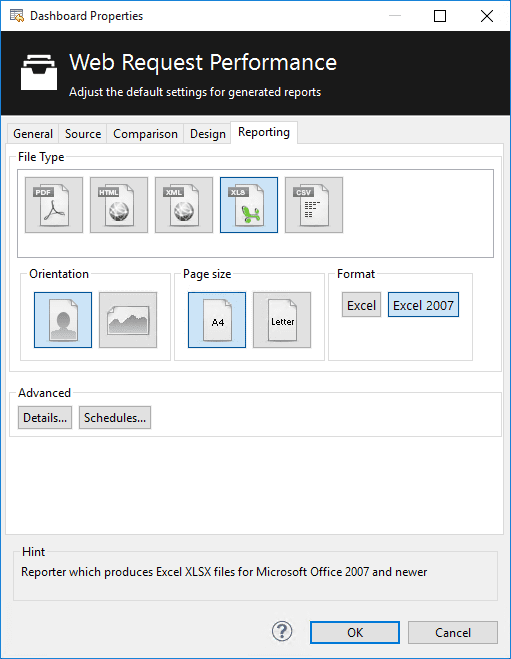 Changes apply to every report generated from this dashboard.