AppMon provides the possibility to extract information from dashboards and dashlets and turn it into customized reports.
Reports can either be created by the client or by the server. Scheduled reports are one kind of server side reports.
Reporting has certain limitations which are listed on this page.
Types and formats
AppMon includes the following customizable report formats:
PDF
HTML and Tabbed HTML
XML
Microsoft Excel and Excel 2007
CSV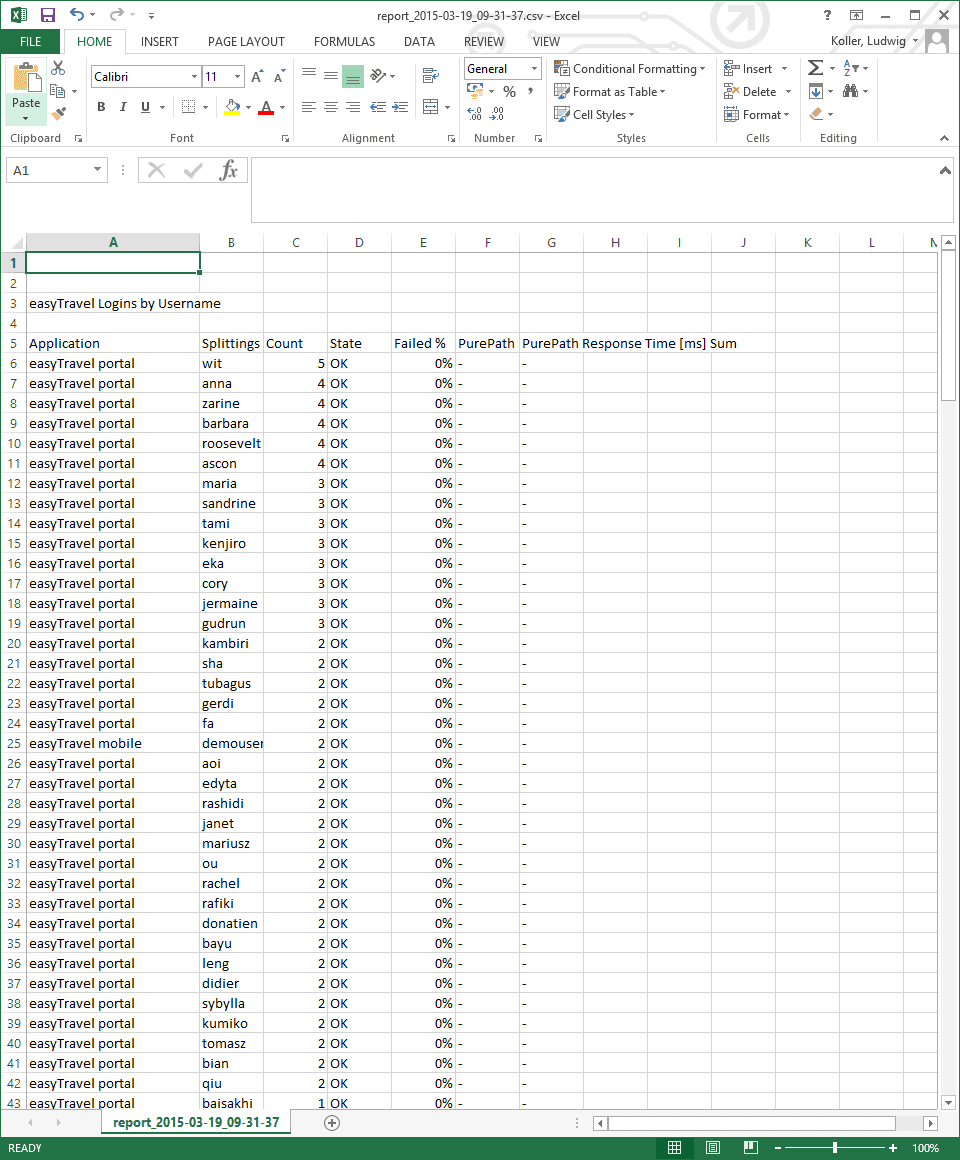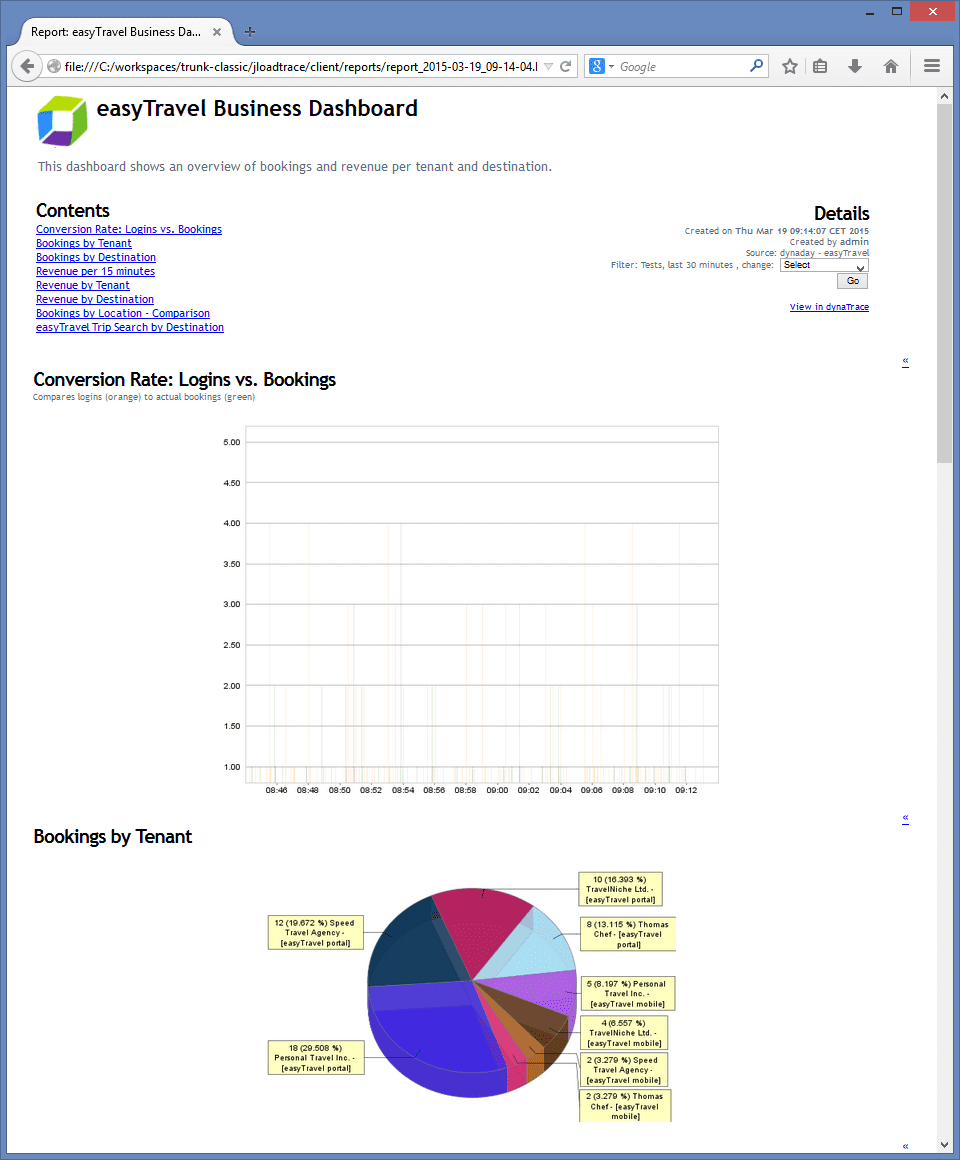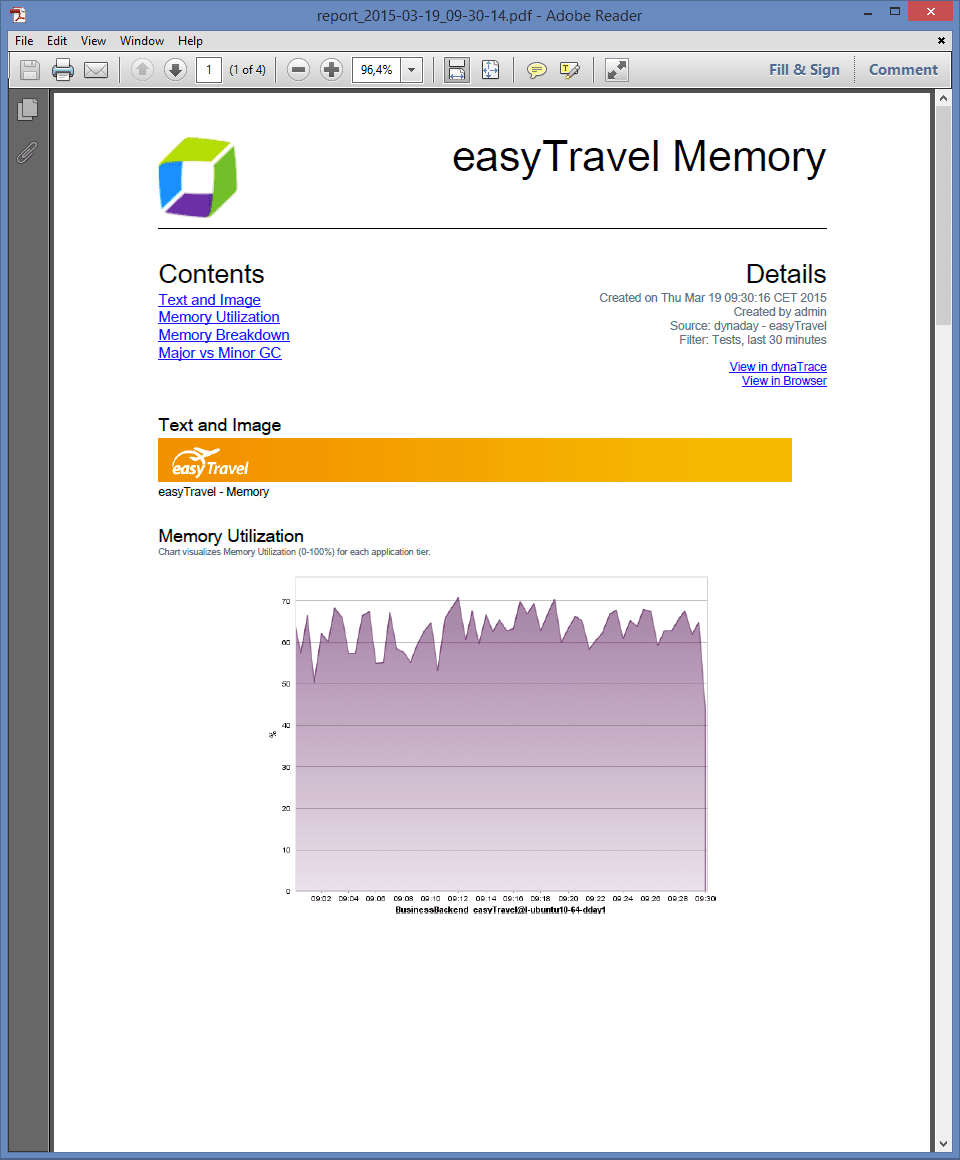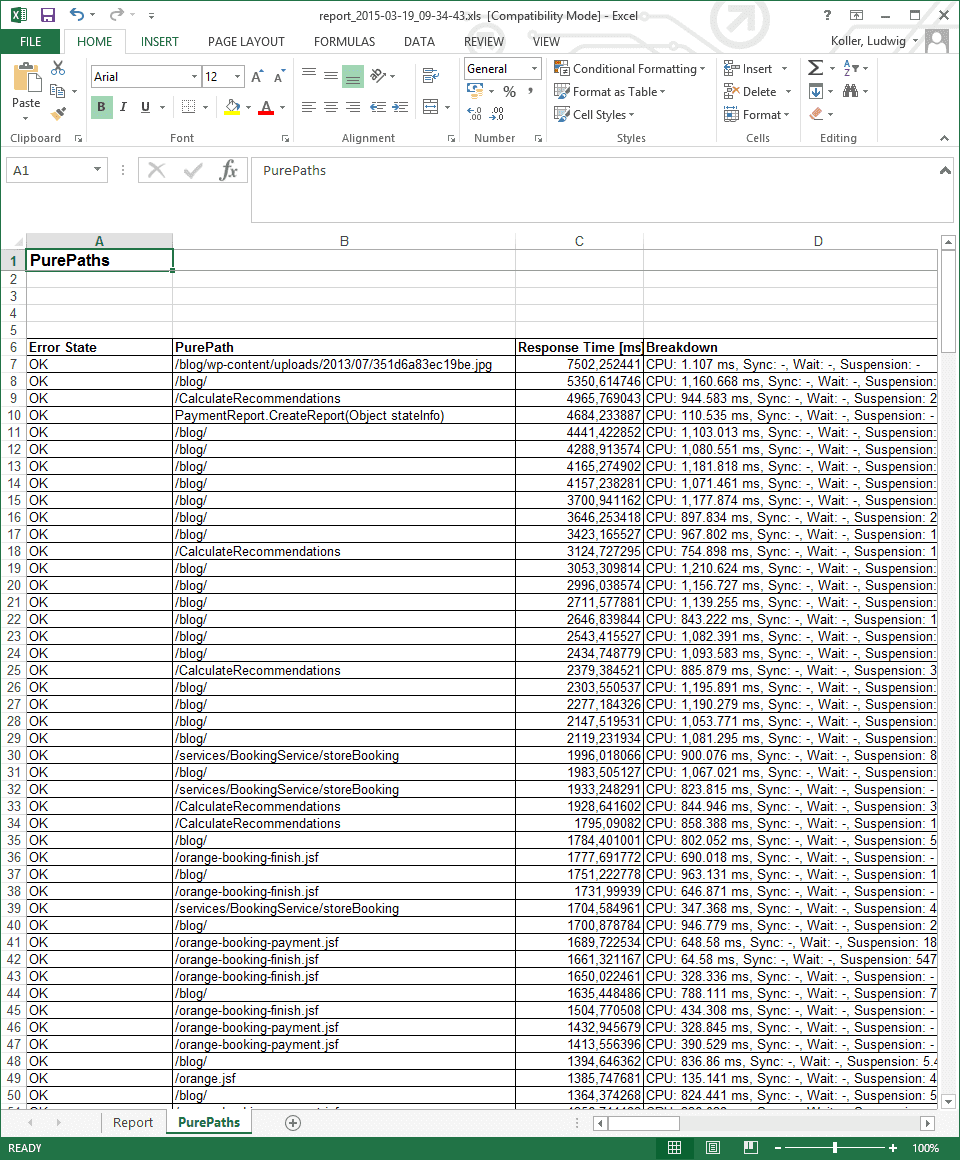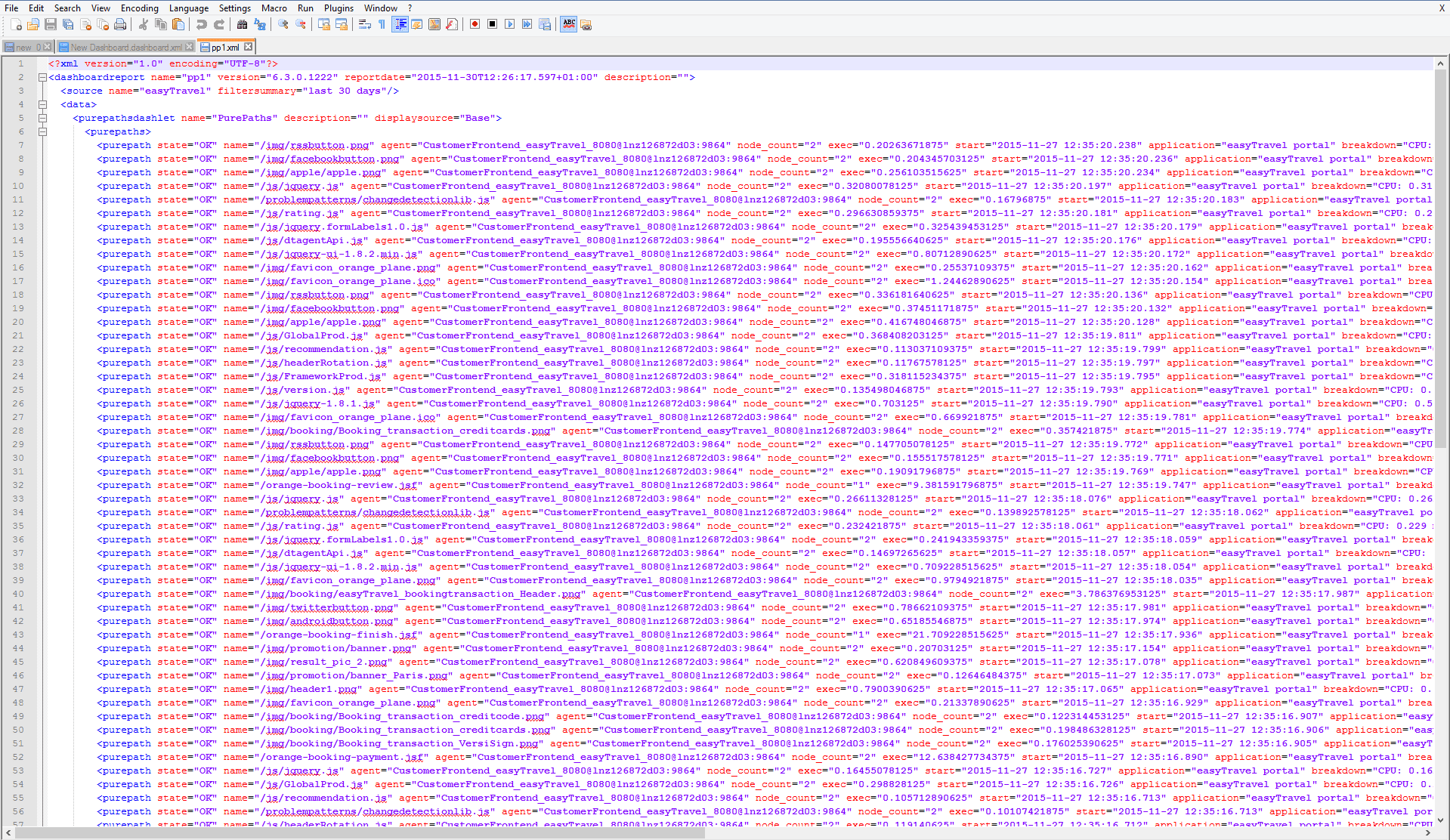 Report content
Reports contain the dashlet's main section and show the data that would be shown when a dashlet is loaded. This means that selections are normally not considered in reports, only a few dashlets do consider selections in client reports or contain more than just the main part.