Knowing the state of running processes lets you narrow down the cause of performance problems and bottlenecks. The Processes view shows all instrumented and monitored processes for a selected System Profile and lets you see at-a-glance which processes are unhealthy or not running. Each process listed includes pictogram for the process type and color-coded health, process name, how long the process has been running (for currently running processes), and the host to which it belongs. You can filter processes by one or several criteria, listed in the left pane.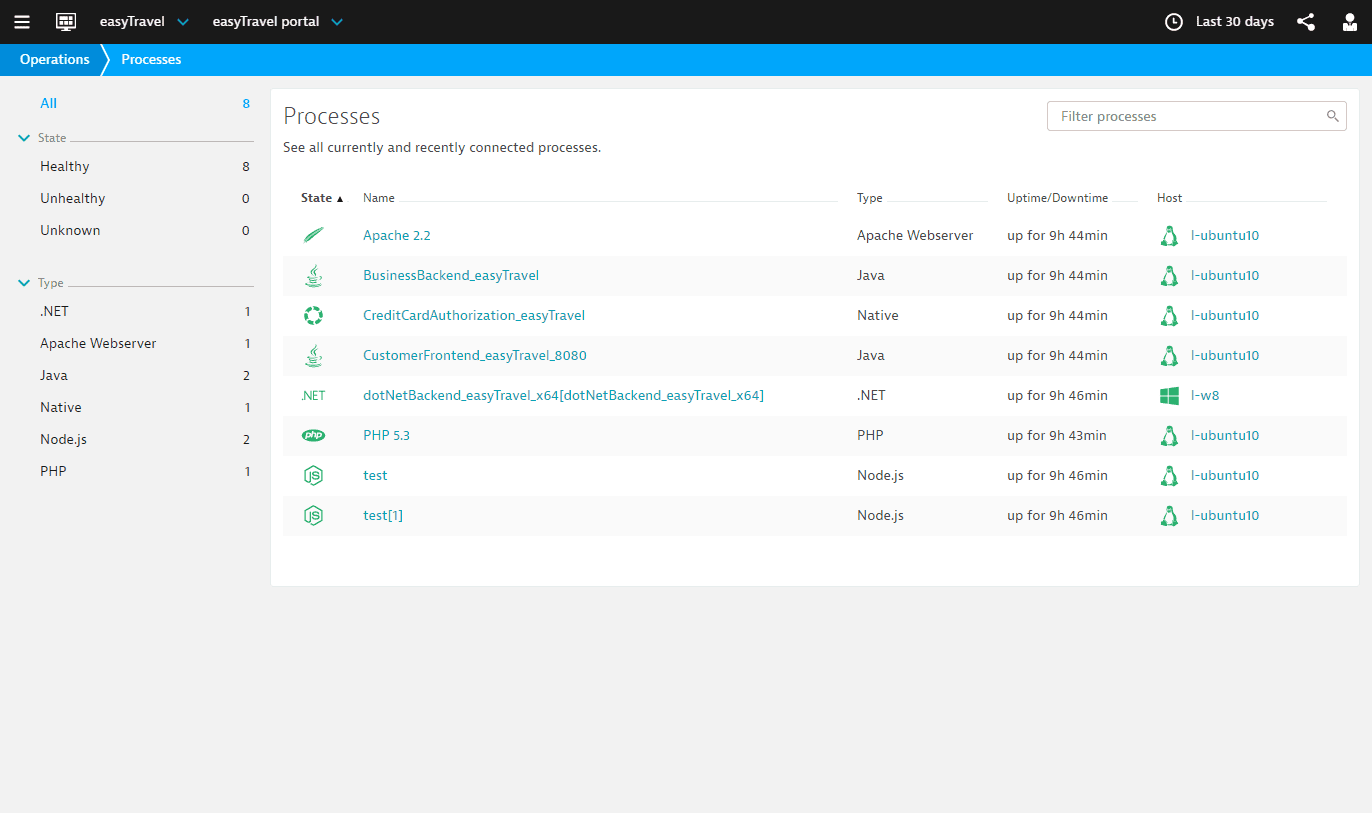 Health criteria
The following process health criteria is used:
Healthy (green): if the process spends less than 15% of its execution time in Garbage Collection (GC). GC doesn't apply to native process — see below for details.
Unhealthy (red): If GC is higher than the threshold, or the process was terminated unexpectedly.
Unavailable (gray): Information about the known process is unavailable, for example its Agent or Collector is disconnected.
Native process
For native processes, GC Time is not available. The health of this process only depends on its running state:
Healthy (green) if the process is running.
Unhealthy (red) if the process was shutdown unexpectedly.
Unavailable (gray) if the process is not running.
Process details view
Click the process name to open its detailed view, where the key metrics are charted. To navigate from a process detail view to the detailed view of a host, where the process is running, click the name of the host in the process properties. The process detailed view contains charts for key metrics of the process.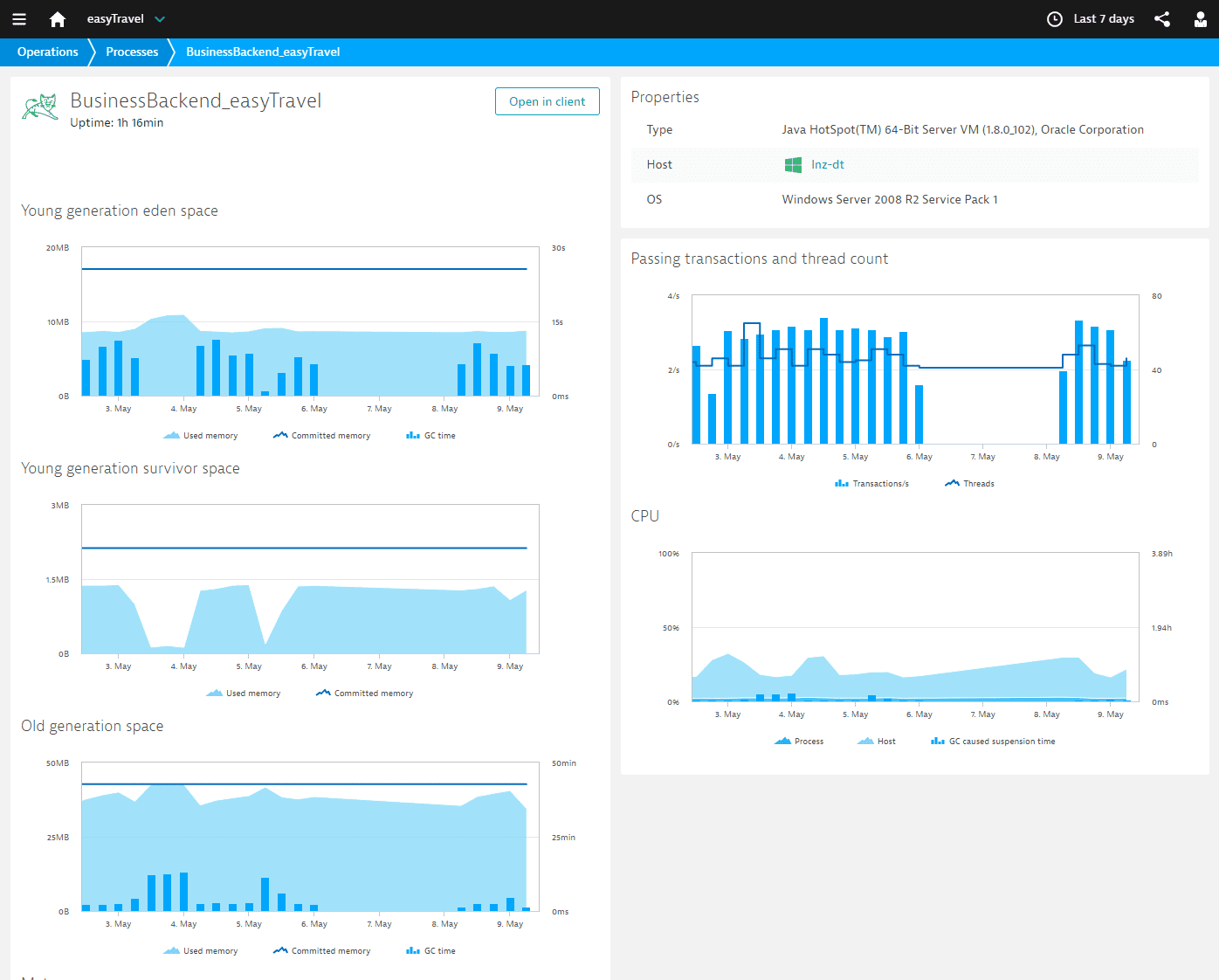 Click Open in client to drill down for analysis in the AppMon Client, where you can examine transaction flow of passing transactions, and create CPU samplings for efficient process issue resolution. See Process health monitoring in AppMon Client for more information. Your AppMon Client or Webstart Client should be running for this function to work.
Tips
Most Agents automatically deliver process health information. On Windows, Host Agent services must be in the Performance Monitor Users group to deliver process health information.
The Host Monitoring Agent can monitor the availability of any process running on the host. Running processes defined within the process availability of hosts are listed along with processes monitored by other Agents. Once no process of a configured process pattern is running, an incident is created and the process pattern is considered unhealthy.