The Hosts web view lets you instantly know the state of all monitored hosts in the current time scope for the selected System Profile and application. For each host list contains a pictogram, showing its operational system and color-coded health, the host name, the host OS info, and the amount of unhealthy/overall processes. You can filter hosts by one or several criteria, listed in the left pane.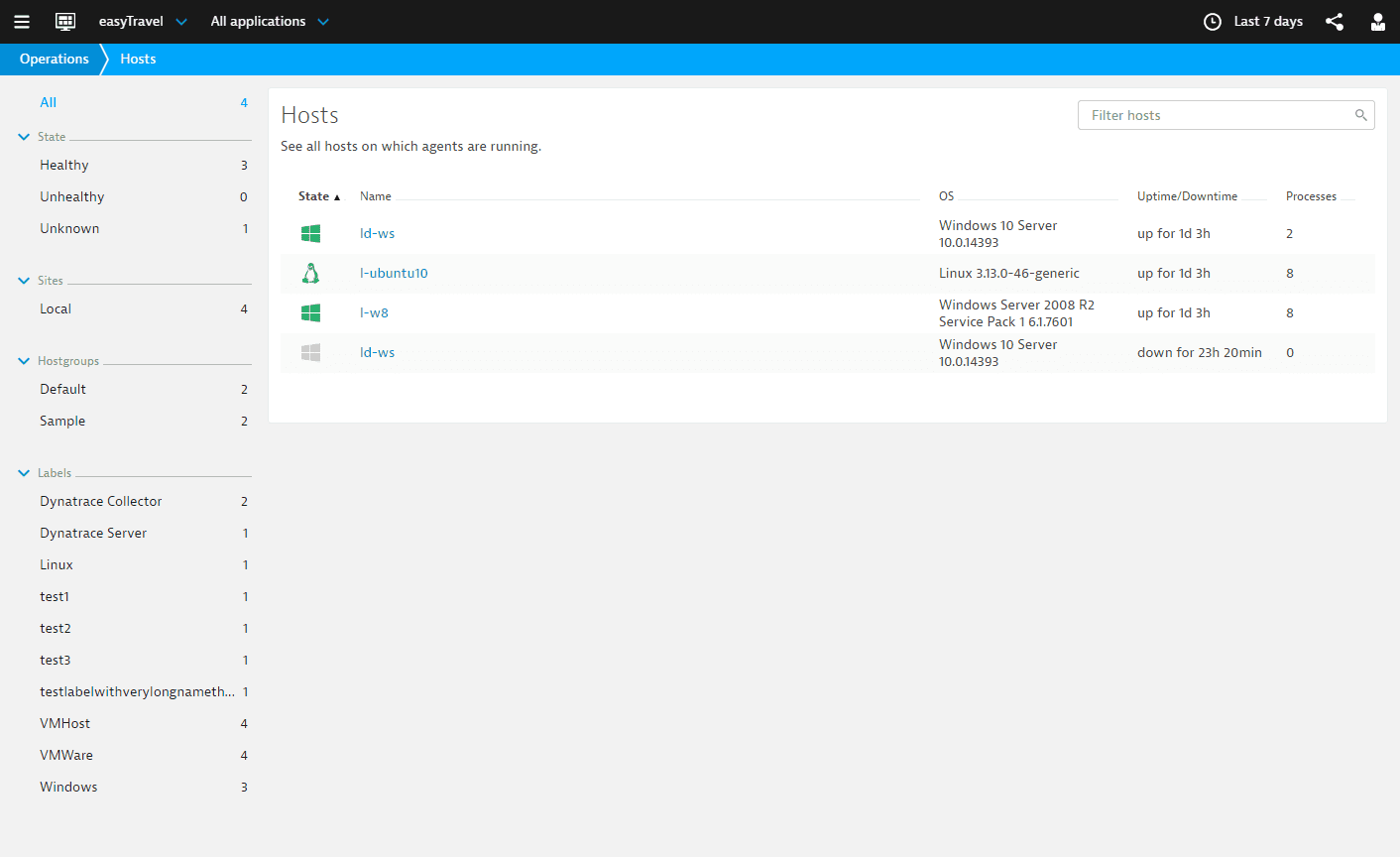 CPU, memory, network, and disk metrics captured by AppMon Agents calculate the host health. Health is based on thresholds defined for those metrics. Edit threshold values for the applicable host or host group in the Dynatrace Settings > Infrastructure section's Host or Host groups tabs. See Infrastructure configuration to learn how.
Host details view
For a deeper drill down and root cause analysis of a failed host state, click the name of the host in the list to open the host details view. The host detail view contains charts for key metrics such as memory usage, CPU utilization, as well as disk and network usage for each hard disk and network interface. If any of the metrics violated thresholds within a selected time scope, a warning message displays above its chart indicating what's wrong.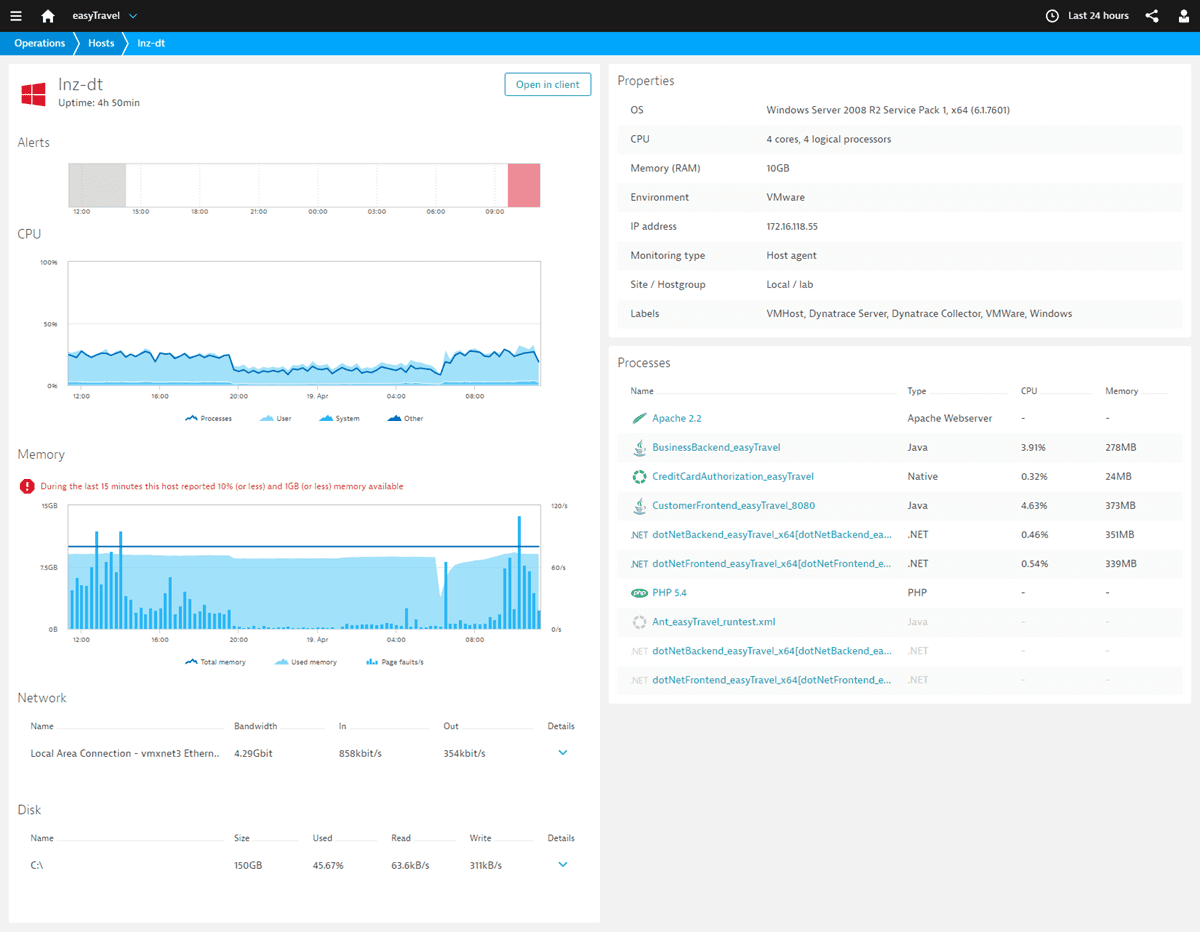 The host details view also has a list of instrumented processes with basic metrics to quickly identify which processes uses the most memory or CPU on that host. To navigate from a host detail view to the detail view of a process, click the name of the process in the list of processes shown in the host detail view.
Additionally the host details view displays alarm history for the selected time scope. Click it to view the detailed alarm list. In the list, click Infrastructure alerts to switch to the alerts page.
Click Open in client to drill down for analysis in the AppMon Client, where you can create thread and memory dumps, and CPU samplings for efficient host issue resolution. See Host Health Monitoring in AppMon Client for more information. Your AppMon Client or Webstart Client should be running for this function to work.