Knowing the state of databases lets you prevent performance problems and bottlenecks. The Databases view shows all instrumented and monitored databases for a selected System Profile and lets you see which databases are unhealthy. Each database listed includes pictogram for the technology type and color-coded health, database name, how long it has been running, and the host to which it belongs. You can filter databases by one or several criteria, listed in the left pane.

Click Open in client to drill down for analysis in the AppMon Client, where you can examine transaction flow of passing transactions, and create CPU samplings for efficient process issue resolution. See Process health monitoring in AppMon Client for more information. Your AppMon Client or Webstart Client should be running for this function to work.
Database detailed view
Click the database name to open its detailed view, where the key metrics are charted.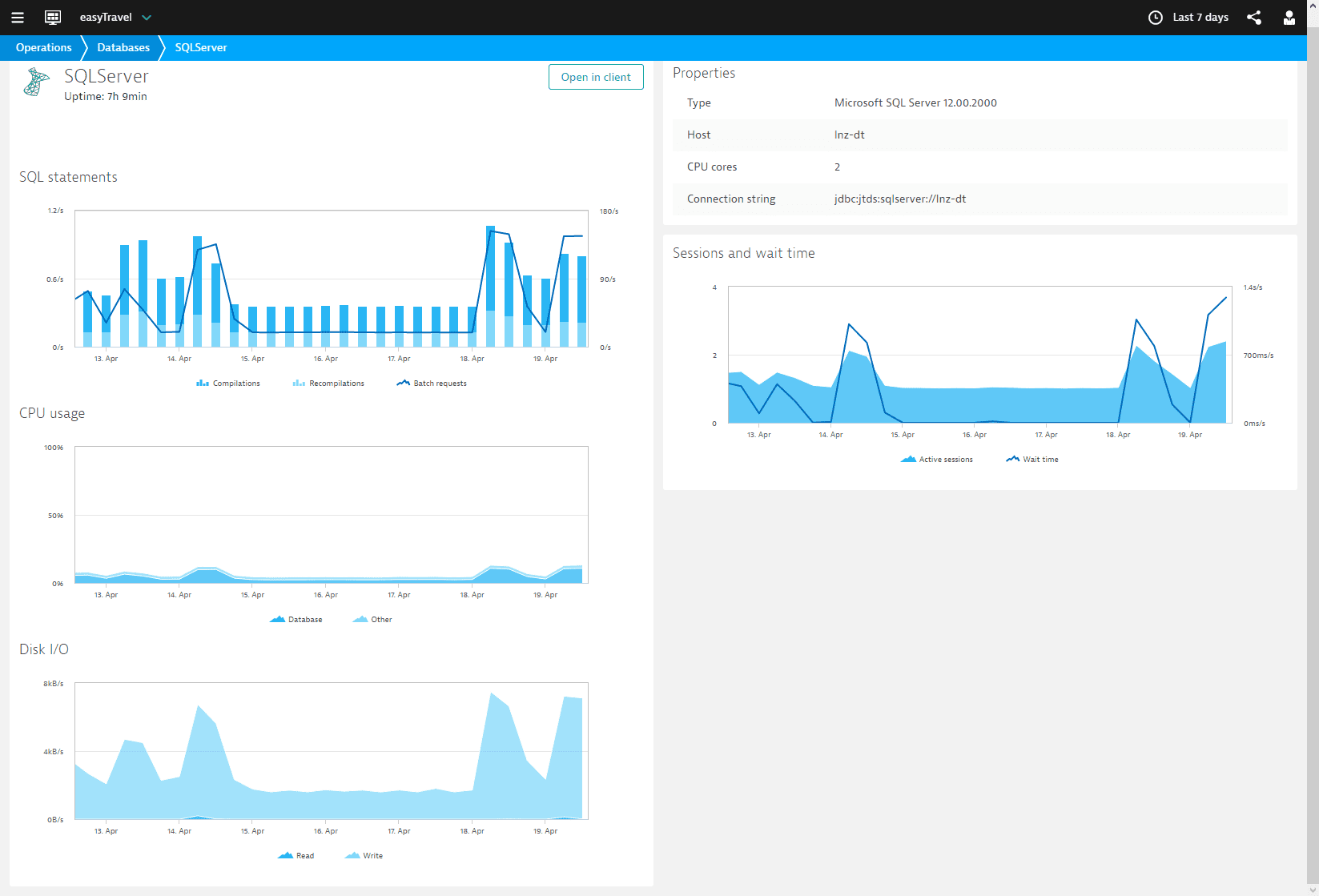 AppMon 2018 April and later

Top queries and wait events

The Database health web view also displays top queries and wait events. To see those, you need to activate them first:
In the AppMon Client, click Settings > Dynatrace Server > Databases.
Select the required database instance and click Edit.
Click Test connection to make sure that the Database Agent is connected properly.
After a successful test, select the Enable top SQLs and wait state analytics.
Save and apply your changes.
Note, that you have to wait until the related data is captured, before you can see it.