Operations staff require continuous updates about environment health wherever they are. The Operations web view lets you see hot spots at a glance. Know what's causing the hot spots, and share your insights across teams to resolve problems. See if problems originate in your infrastructure or within specific applications, track down critical alerts, then drill down for alert details, alert assignment and root cause analysis. To access the Operations web view, in the AppMon Web click the burger button and then Infrastructure.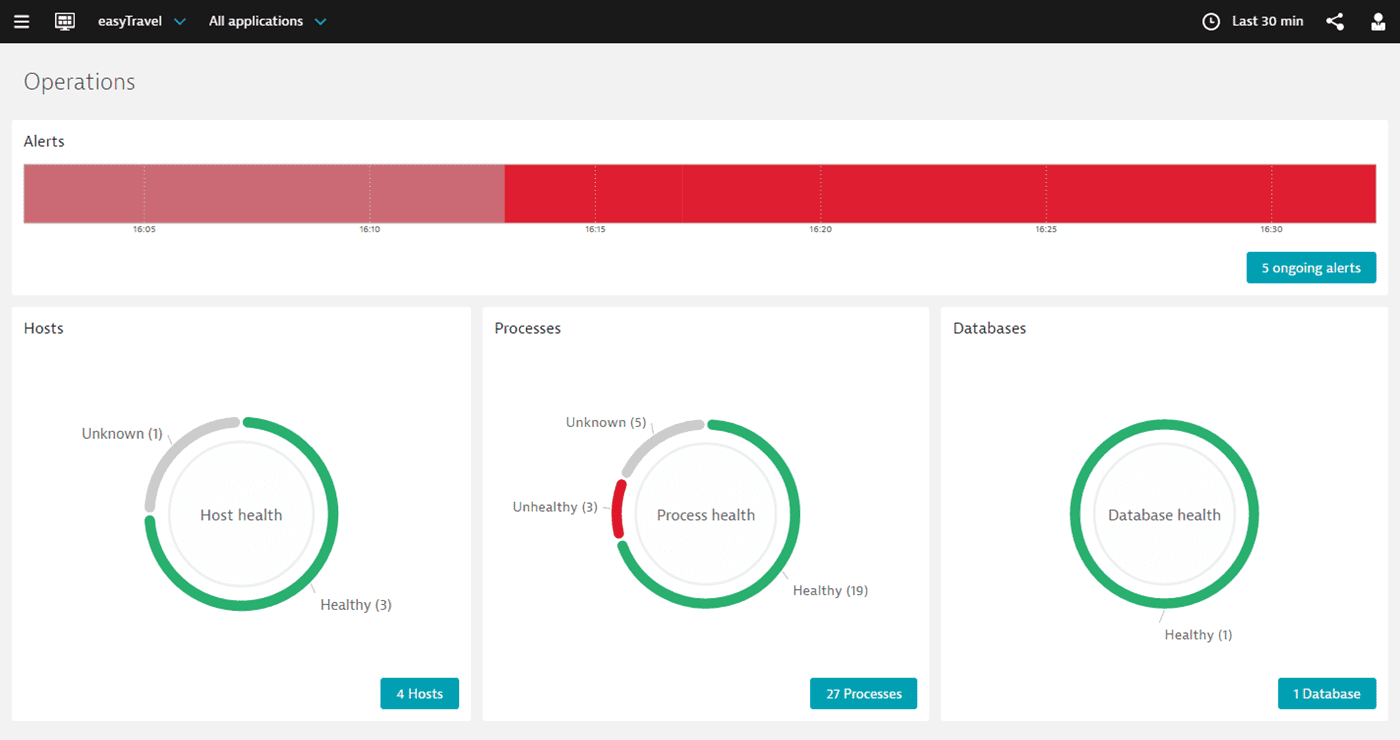 Infrastructure monitoring with web dashboards
The operations overview allows you to quickly filter hosts, processes and databases by their health state and to subsequently further narrow down the hosts, processes or databases you are interested in by applying additional filter criteria before drilling down for more detailed analysis to the hosts, processes and databases view, respectively.
Additionally, the alert history shows a quick overview of current and past problems with your hosts and processes and allows you to drill down to the alert view for more detailed information about those problems.
You can easily share host and process views with others. See Share Web Dashboards to learn how.
All alerts, hosts, processes and databases in the Operations dashboard can be opened in detailed views for in depth problem analysis. The detail views show the most important properties of each host, process, or database in addition to key metrics visualized in charts covering the selected timeframe.
Here you can:
Alert notifications can also be viewed on custom web dashboards using the Alert tile. See Tile Types for more information.