The User analytics web view displays how application performance is perceived by its users in the current time scope for the selected System Profile and application.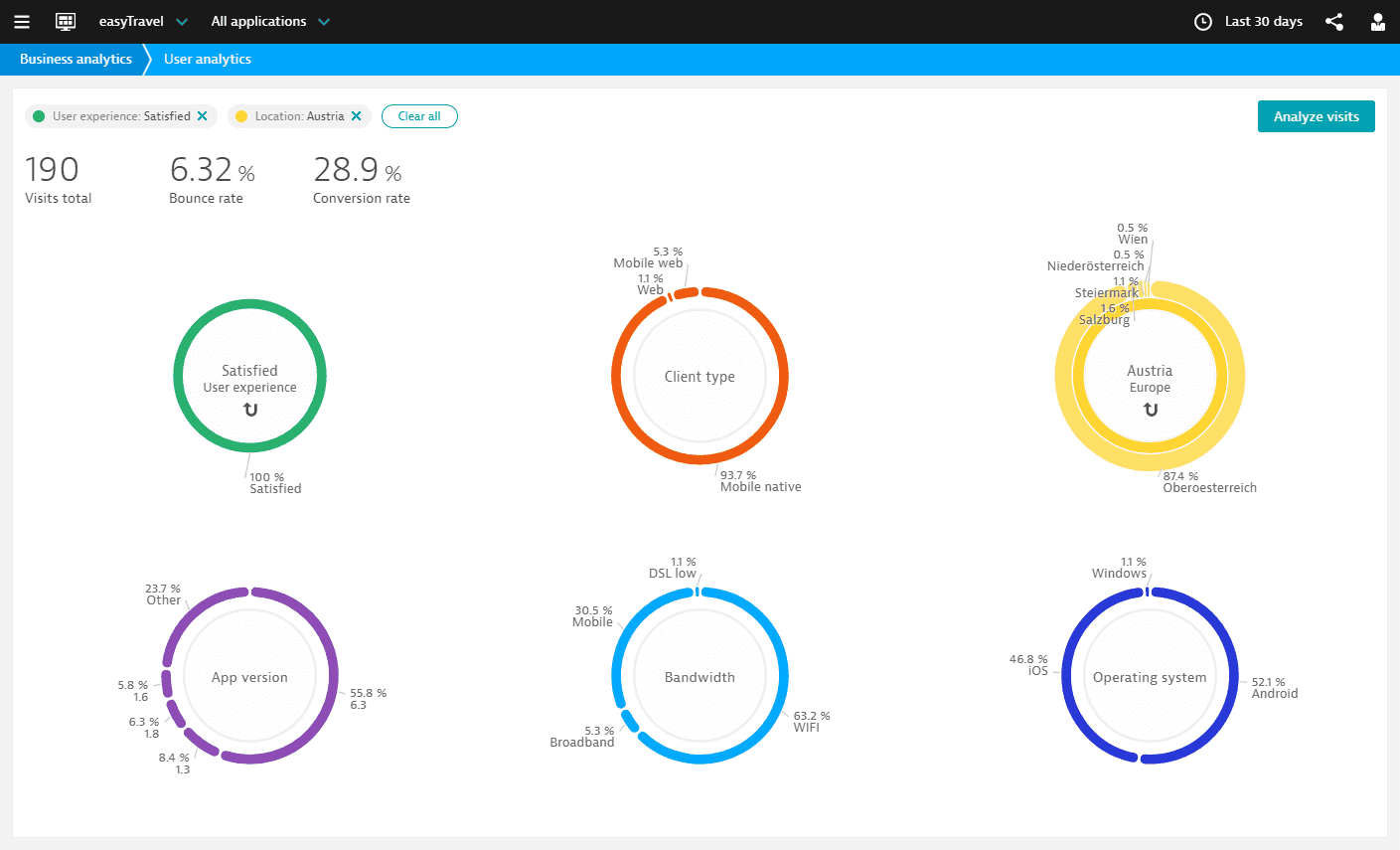 You can filter visits by the following visit properties:
User experience
Client type
Location
Application version
Bandwidth
Operating system
To select a filter, click the section of the ring that you want to filter by. Selected filters display at the top of the screen and the visits total, bounce rate, and conversion rate update instantly.
You can view more detailed information about filtered visits in the Visits web view. To switch to it, click the Analyze visits button.
Note
The Visits web view will not display the entire list of visits that match the selected filters, but 100 most recent visits.