The Omni channel web view displays the distribution of your users and their experience by channel in the current time scope for the selected System Profile.
This provides an instant head-to-head comparison for the most important channel metrics, as well as a Time Frame count of non-human-generated visits.
The corresponding Omni channel detail view charts other key user experience metrics, such as the total number of visits, the user experience index, conversion rate, and bounce rate by channel. Metrics display for both selected Time Frame and for the previous week.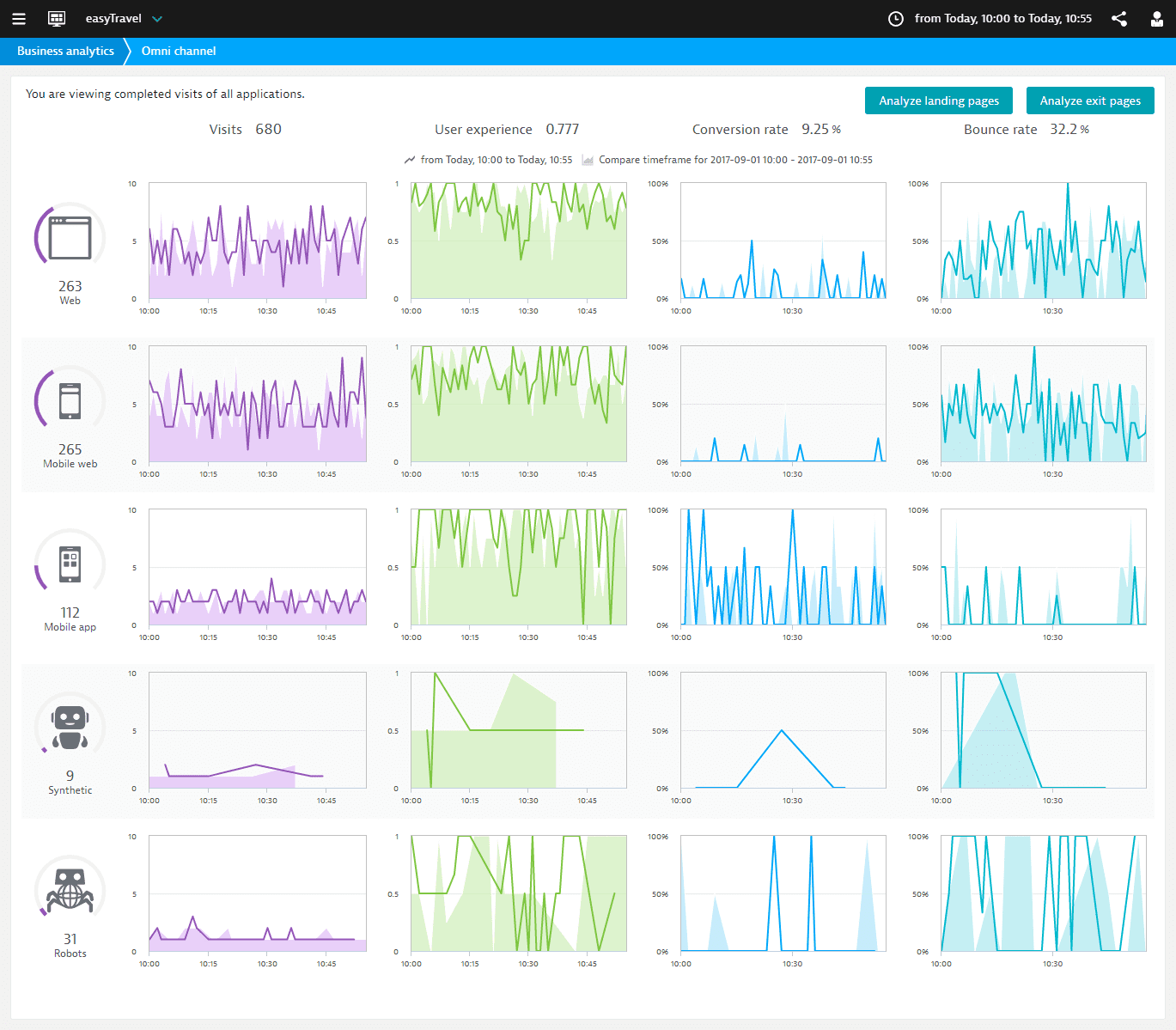 Reviewing landing pages and exit pages
You can check the breakdown of the landing pages and exit pages for the visits breakdown in the OmniChannel detail view. This gives you an understanding of how your users work through the application, the application performance they experience, and whether users are interacting with the application as expected.