Web request analytics web view
The Web requests analytics web view the collected information about web requests in the current time scope.
You can change the order of the table, focusing on the most important web requests category. Click the category in the left-hand panel. If the list of web requests is too long, you can filter it—just type in the query in the search box.
The table displays the most recent web requests for the current category. Expand the item to view the detailed information about PurePath:
The spider chart displays severity level for main categories.
The table display performance info, including execution times, and give insight for possible improvement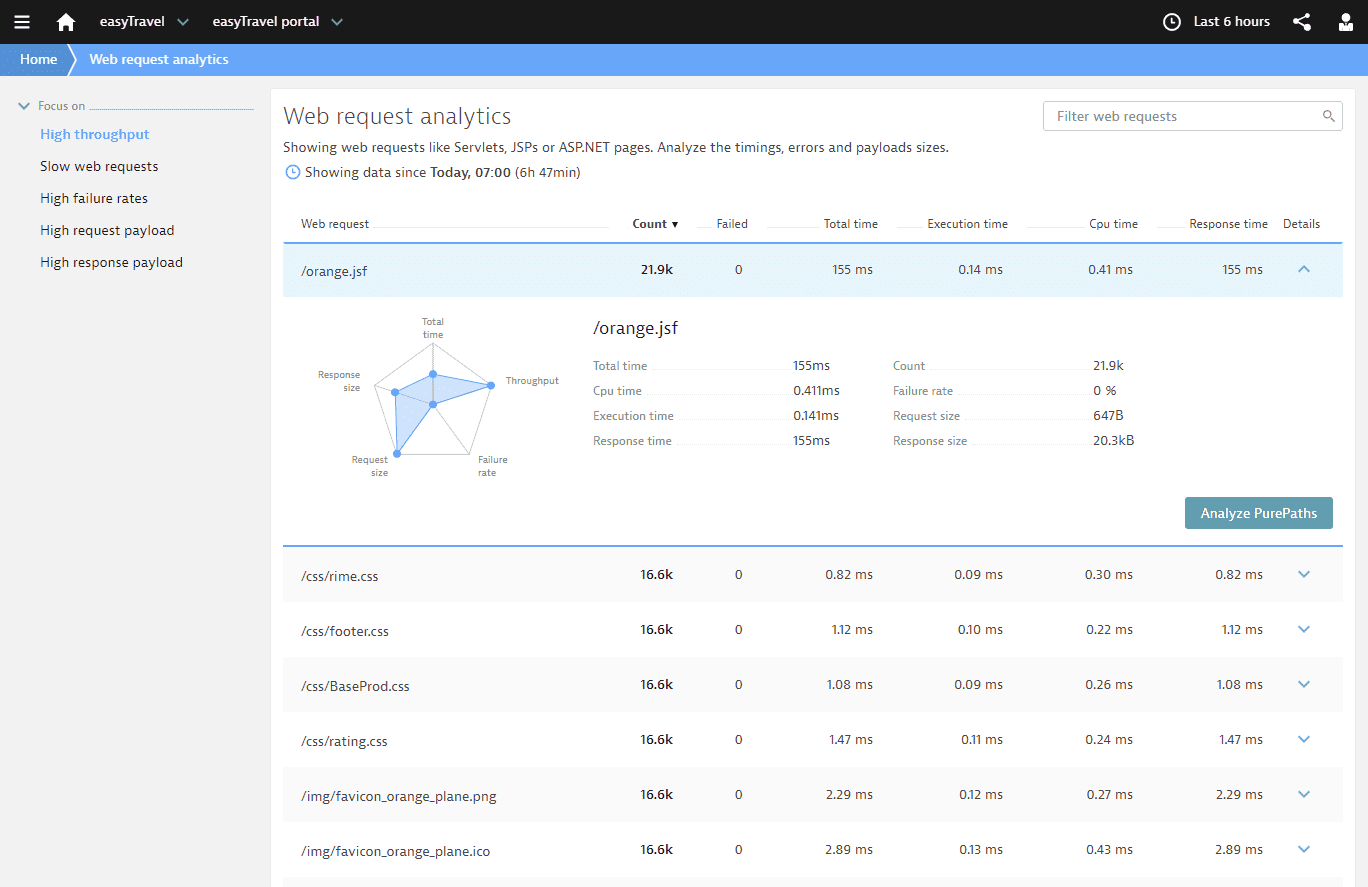 Click Analyze PurePaths to switch to the PurePaths web view, filtered to the selected web request.