Response time hotspots web view
The Response time hotspots web view shows you where the time is spent in your application in the current time scope.
The graph shows distribution of response times, the table shows individual APIs, and their contribution to the response time. Start typing the API name in the search box to filter the table data — graph won't be affected. Click table header to change the sorting order.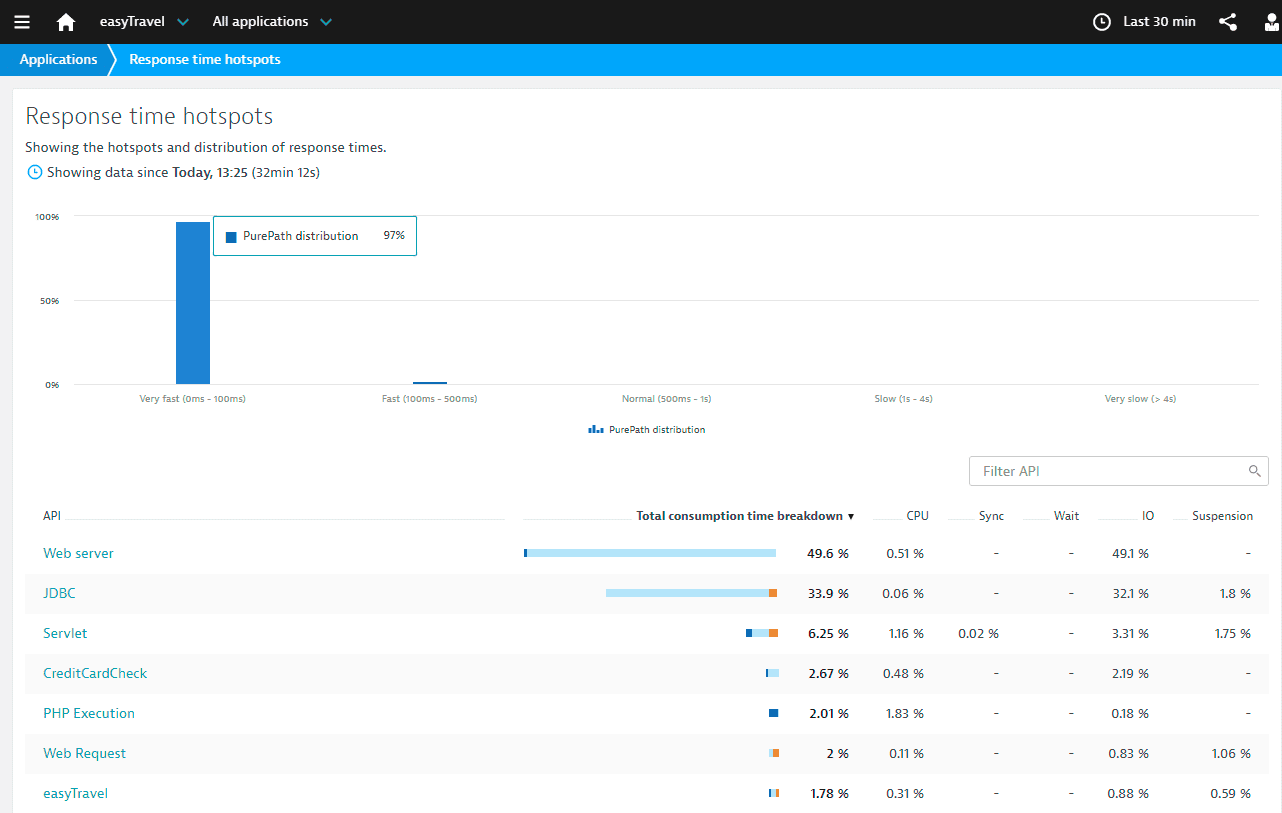 Click the API name to switch to the PupePath web view filtered to display the related PurePaths.