The PurePath web view graphically represents all captured PurePaths in the current time scope for the selected System Profile. Here you can identify methods and business transactions which caused performance issues.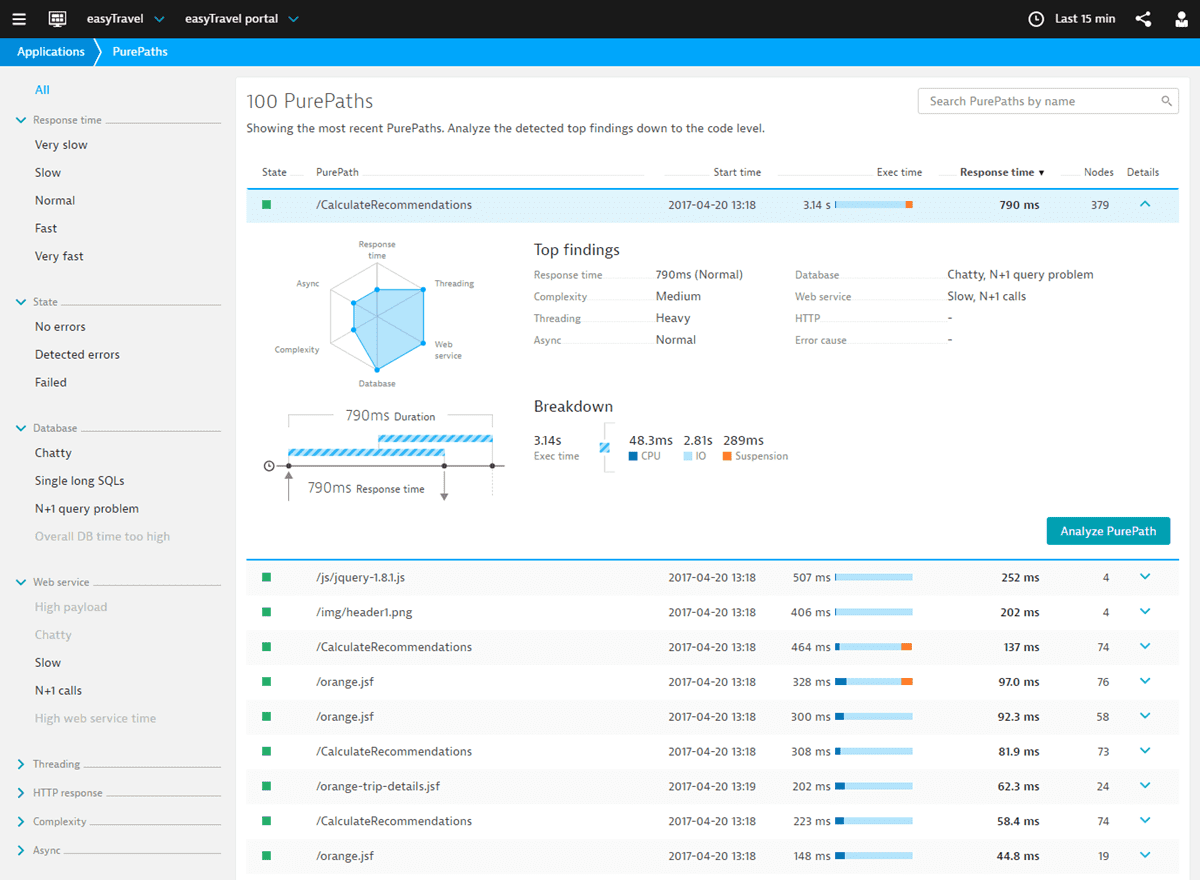 You can filter PurePaths by the problem patterns, listed in the left side panel. Hover over the pattern to view a pop-up tip. See problem patterns detection for more information.
The table displays the most recent PurePaths for the current problem pattern. Click a column header to re-sort PurePath. Expand the item to view the detailed information about PurePath:
The spider chart displays severity level for main categories.
The top findings display performance info, and give insight for possible improvement
Breakdown shows details about execution times
Click Analyze PurePath to open the PurePath details view for deeper analysis.
PurePath details view
The PurePaths details view contains the swim lane of the PurePath, displaying response time for each call from the call stack.
From here you can switch to user action analysis, and view the transaction flow of the PurePath, by clicking the appropriate button.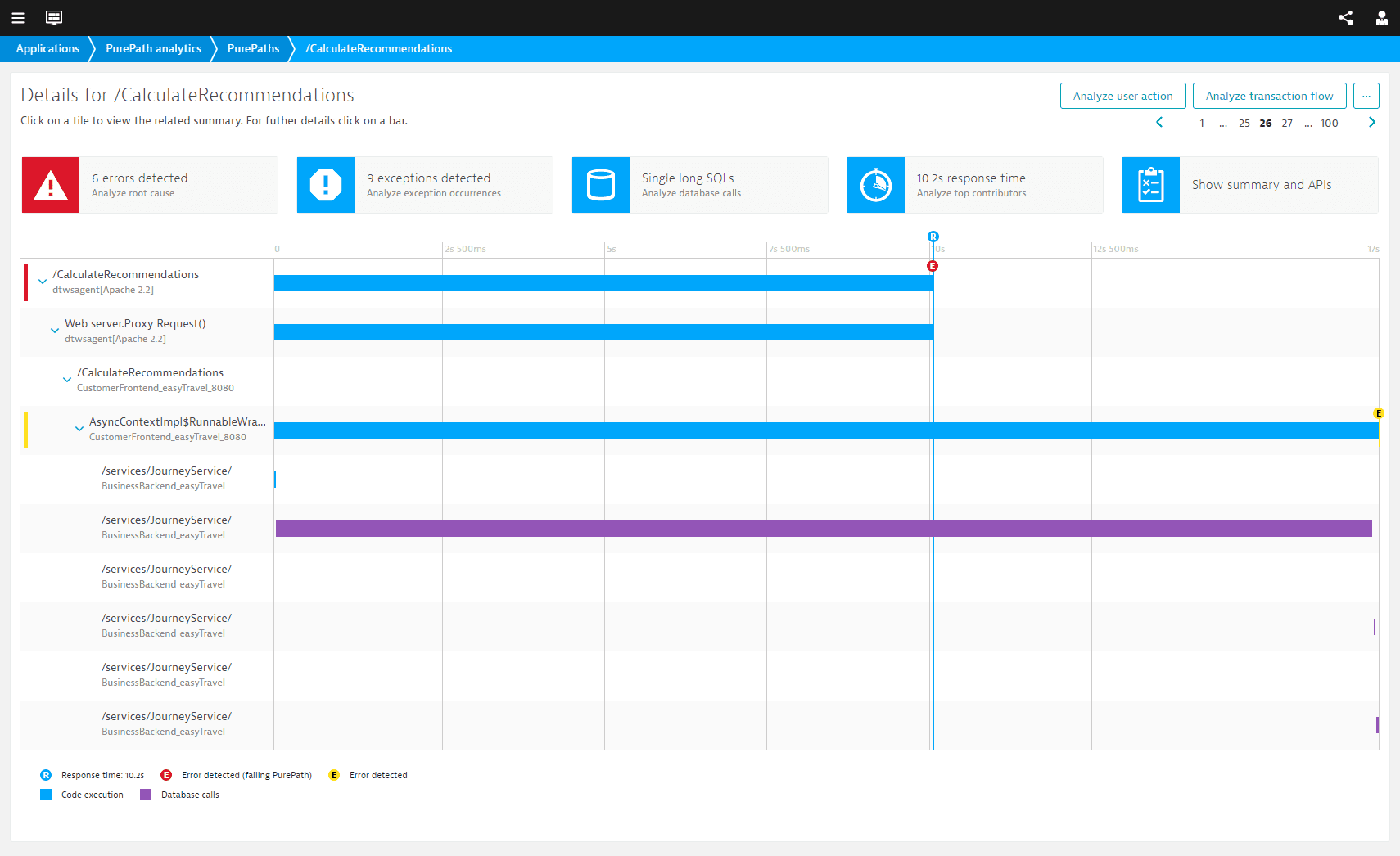 Tiles on top of the page display numbers for the PurePath top findings: detected errors, exceptions, and database patterns; plus top contributors to the response time. Click the tile to view these findings. Click the tile again to switch back to the swim lane. By clicking Show summary and APIs tile, you can view the summary of the PurePath.
You can also view these findings for each call separately. Just click the call you want to analyze and then the required tab. Here you can also view the PurePath tree for the call.
Session export
You can export a PurePath session, to store it on your computer and use later. To do it, click the Ellipsis button, and select Export session.