The Layer breakdown web view displays graph of CPU time or execution time in the current time scope, and how it is distributed between application APIs.
Execution time: Overall execution time spent on the API.
CPU time: Time CPU spent, executing the API.
The table shows individual APIs, and their contribution. Select APIs to color-mark them on the graph. Otherwise, their part on the graph will be gray, but not hidden.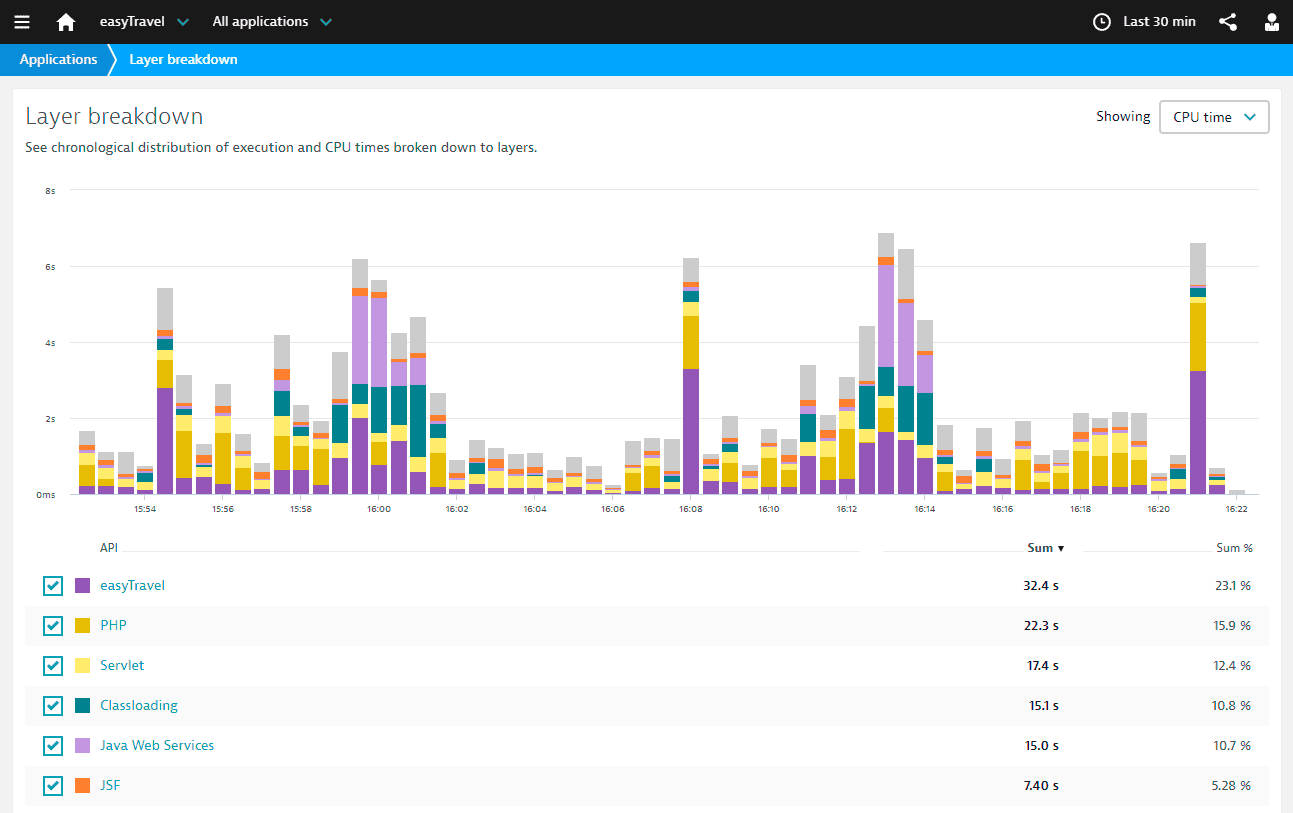 Click the API name to switch to the PupePath web view filtered to display the related PurePaths.