With AppMon Web you can view live monitoring data without need to install the AppMon Client. All you need is a web browser — on tablet, laptop, or desktop.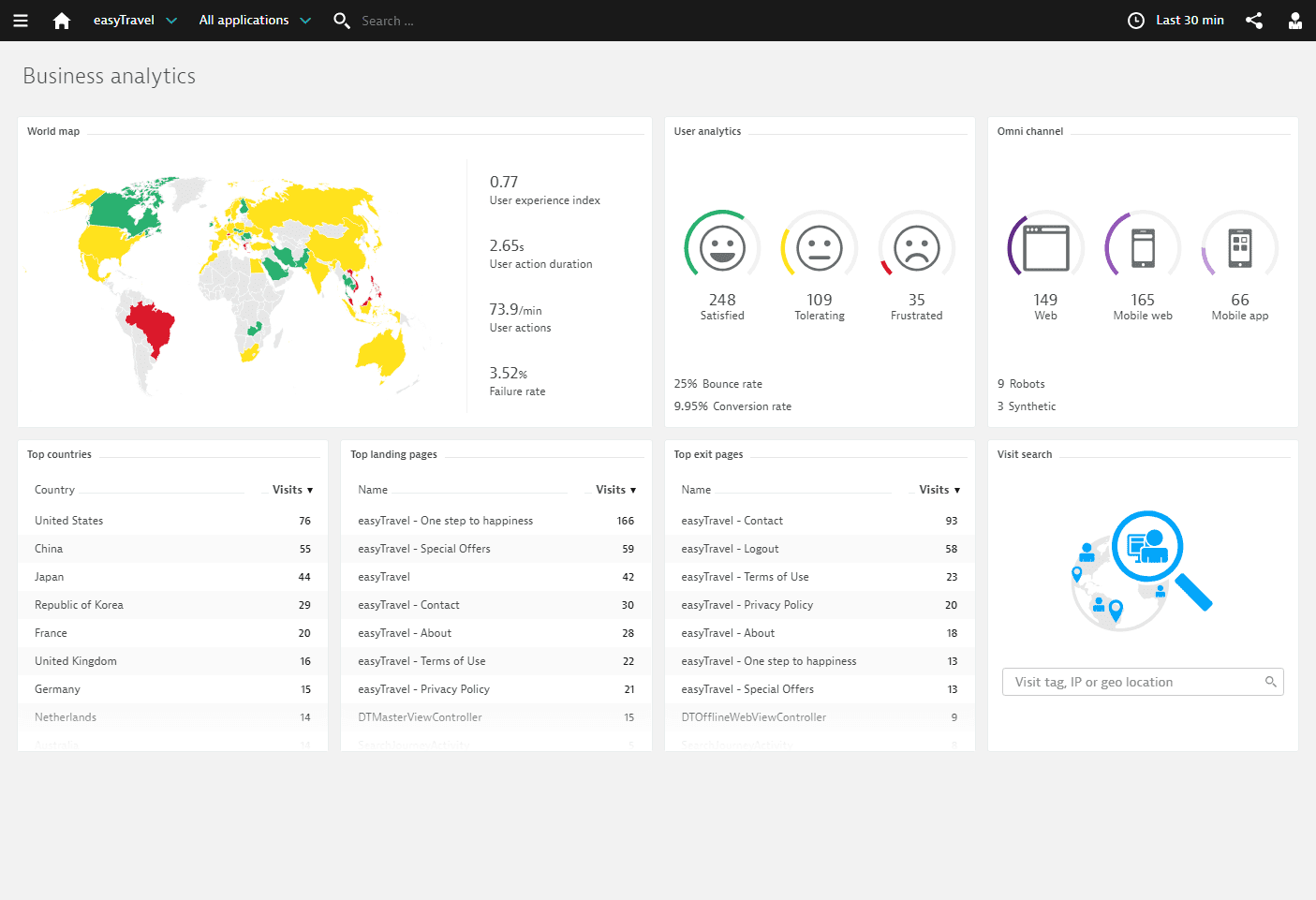 AppMon Web displays live data that immediately update for the time frame you select and auto-refreshes every minute. You go as deep into the Performance Warehouse as you need, selecting a timeframe from a set of pre-defined timeframes, or set a custom one.
You can set a System Profile and a logical application as a data source. Your data is secured by configurable access rights.
AppMon Web provides a global search—just start typing and it will search across all the features and documentation content as well.
See also the frequently asked questions.
Web dashboards
Get started with built-in web dashboards.
Create your own custom web dashboard by utilizing powerful tiles to visualize the data you need.
Share web dashboards and views with your team.
A large number of dashboards can be deployed across your environments via export and import.
Business analytics
The Business Analytics web views give insight into how customers experience application performance.
See Business Analytics web view to learn more.
Applications and backend analytics
The Applications web views shows how your applications are doing, displaying violations, and also frontend and backend performance metrics. You can analyze transactions flow, PurePaths, Business Transactions, and other app-related information here.
See Applications web view to learn more.
Infrastructure and processes analytics
The Operations web views shows how your infrastructure is doing, displaying all your healthy and unhealthy hosts, processes, and databases, along with alert history.
See Operations web view to learn more.