AppMon 2018 April
AppMon 2018 October
The dashlet is only available in the AppMon 2018 April and later.
The System Profiles dashlet allows you to manage System Profiles. Here you can create, export, import, and delete them. You can also create System Profile templates.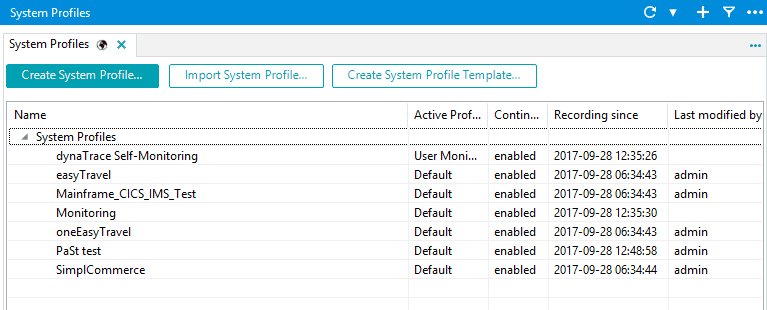 To edit a System Profile, right-click it and select Edit from the context menu. See Edit a System Profile for more information.