AppMon 2018 April
AppMon 2018 October
The dashlet is only available in the AppMon 2018 April and later.
The Dashboards dashlet allows you to manage dashboards. Here you can create, import, export, and delete dashboards. You can also manage favorite dashboards.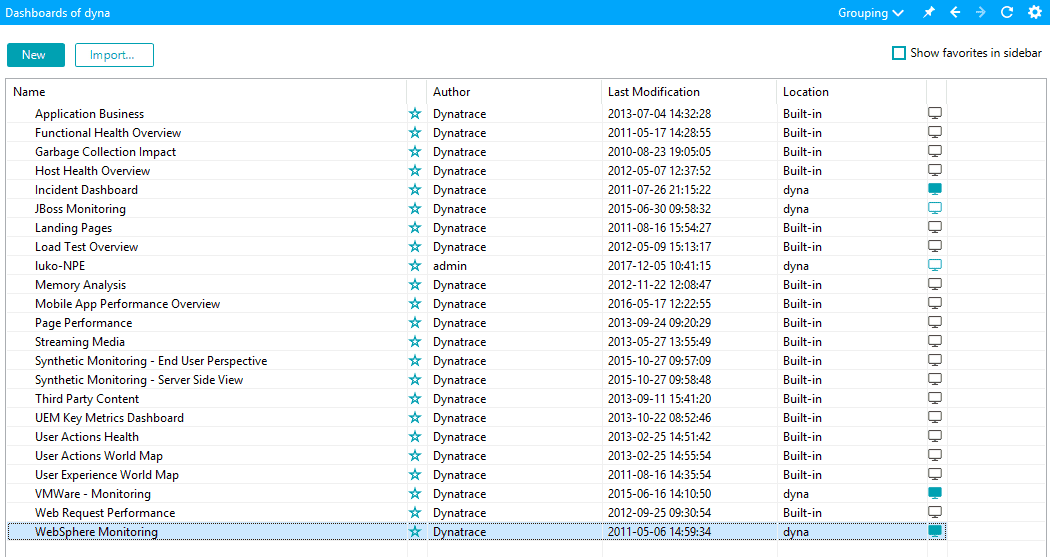 To export dashboards, select them, right-click and select Export.
To import dashboards, click Import. In the Import dashboard dialog box, select the dashboard file in the From field, and the destination server in the To field.
To add dashboard to favorites list, click the star icon. Favorite dashboards are listed first in the Dashboards sub-panel of the sidebar. You can also list them right under the Dashboards entry. To do so, select the Show favorites in sidebar checkbox.
To include the dashboard to the kiosk mode, click the
icon. Dashboards, included to the kiosk mode, have the

icon.