The Cockpit dashlet doubles the functionality of the Cockpit.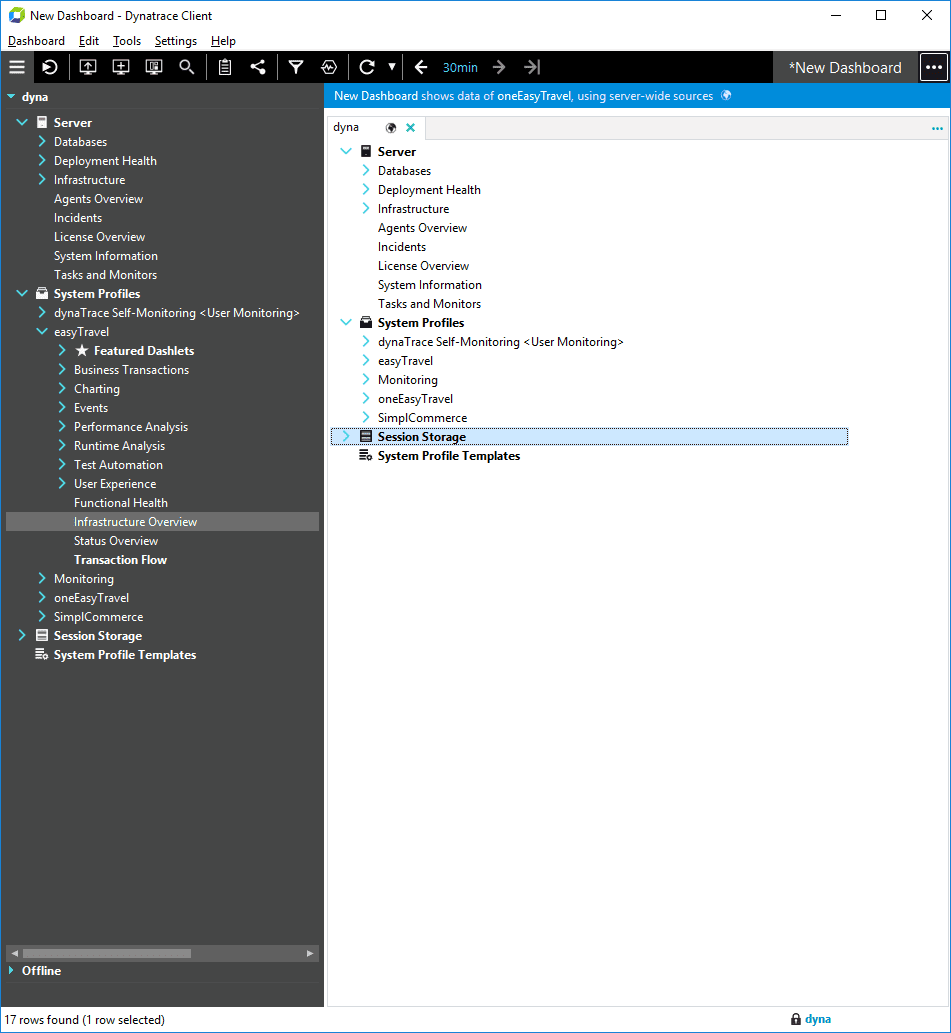 In particular, you can perform the following tasks:
Manage an AppMon Server. Right-click the System Profiles node and select Manage Server.
Manage a System Profile. Right-click a System Profile and select Edit System Profile.
Open profile-specific dashlets. Expand a System Profile tree. The lowest-level nodes are dashlets. Double-click a dashlet to add it to the dashboard.
As part of its dashlet-specific properties, the Cockpit dashlet provides a filter for System Profiles. This filter can be used to configure Cockpits for user groups that are only interested in specific System Profiles.
Right-click the dashlet and select Dashlet Properties from the context menu
In the Dashlet Properties dialog box, select the Filter tab.
Selecting a check box for a System Profile excludes it from the Cockpit. Select or clear the check boxes as needed, then click OK.
Offline sessions
Depending on the dashboard settings, the Cockpit dashlet is connected to an AppMon Server so you can explore the live sessions and stored sessions on the connected server.
To use the Cockpit dashlet to work with offline sessions, override the dashboard Source setting in the Dashlet Properties dialog box. To open the dialog box, right-click the dashlet tab and select Dashlet Properties.
When you switch the dashlet's Source property, the dashlet tab changes to the selected source. Instead of System Profiles, it displays the Local Sessions tree.