The heat field is a bar at the top of a chart, representing incidents that are triggered on AppMon Server in the current timeframe.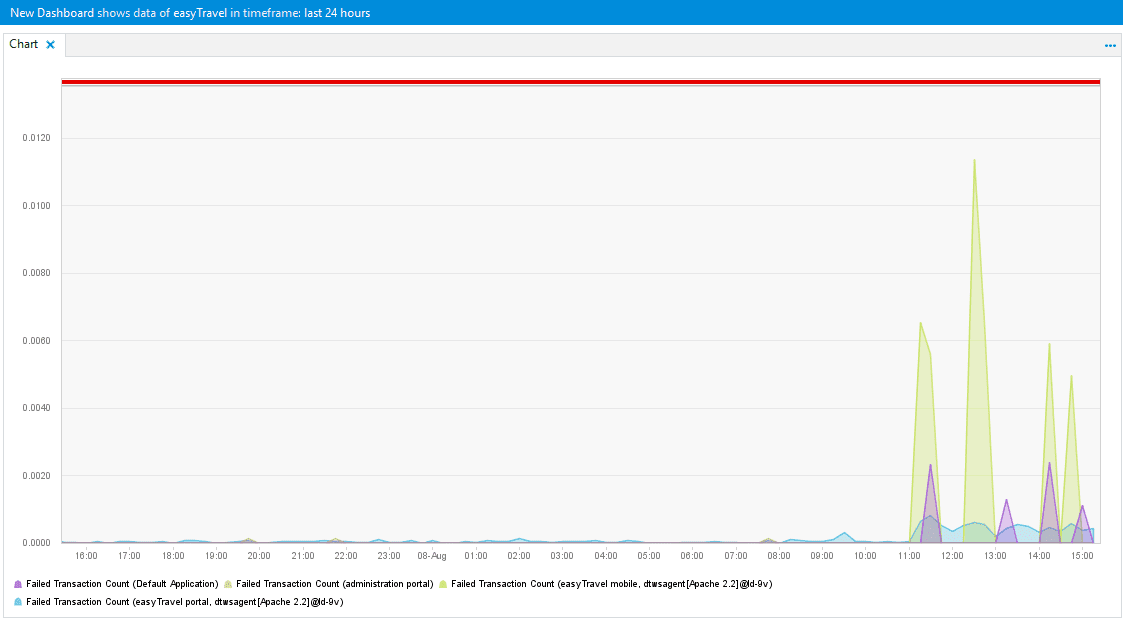 Hover over the heat field to expand the field.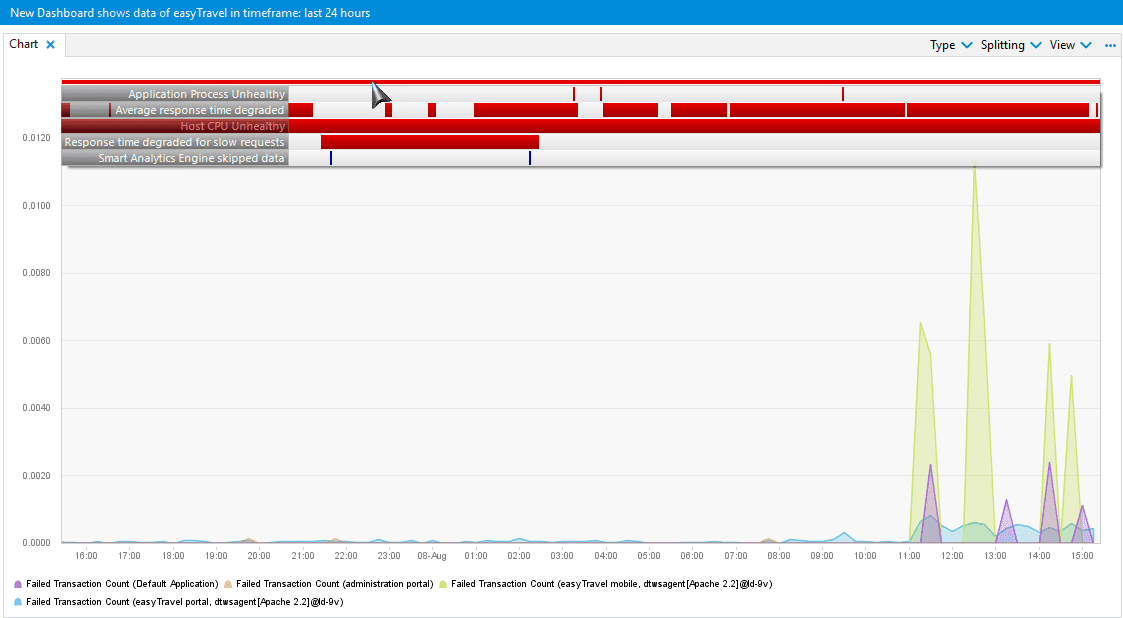 Hover over particular incident from the expanded heat field for more information. Double-click it to drill down into the Business Transaction Details dashboard for the BT, which caused the incident. Righ-click for more drilldowns.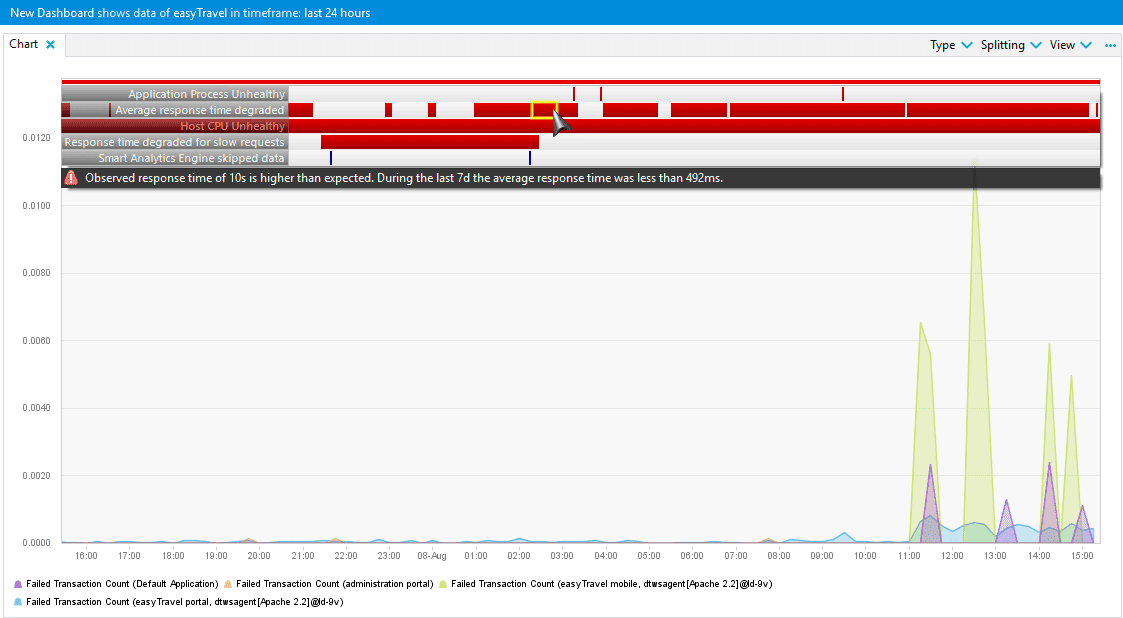 Configuration
To configure the chart heat field, right-click the dashlet and select Dashlet Properties, then click Heat Field tab. Here you can select which incident rules to include in heat field.
You can include the types of incidents to the heat filed:
Self-monitoring incident rules
Incident rules based on charted measures
User defined custom events (manually added)
Deployment incident rules
In addition, you can select particular incident rules, or the entire System Profile. Select them in the list.
To reduce the amount of displayed incidents, select the Hide confirmed incidents check box.