End User Experience dashboard
The End User Experience dashboard gives you a quick glance on your application performance from the users point of view. To display it, click the End User Experience link at the Monitoring dashboard.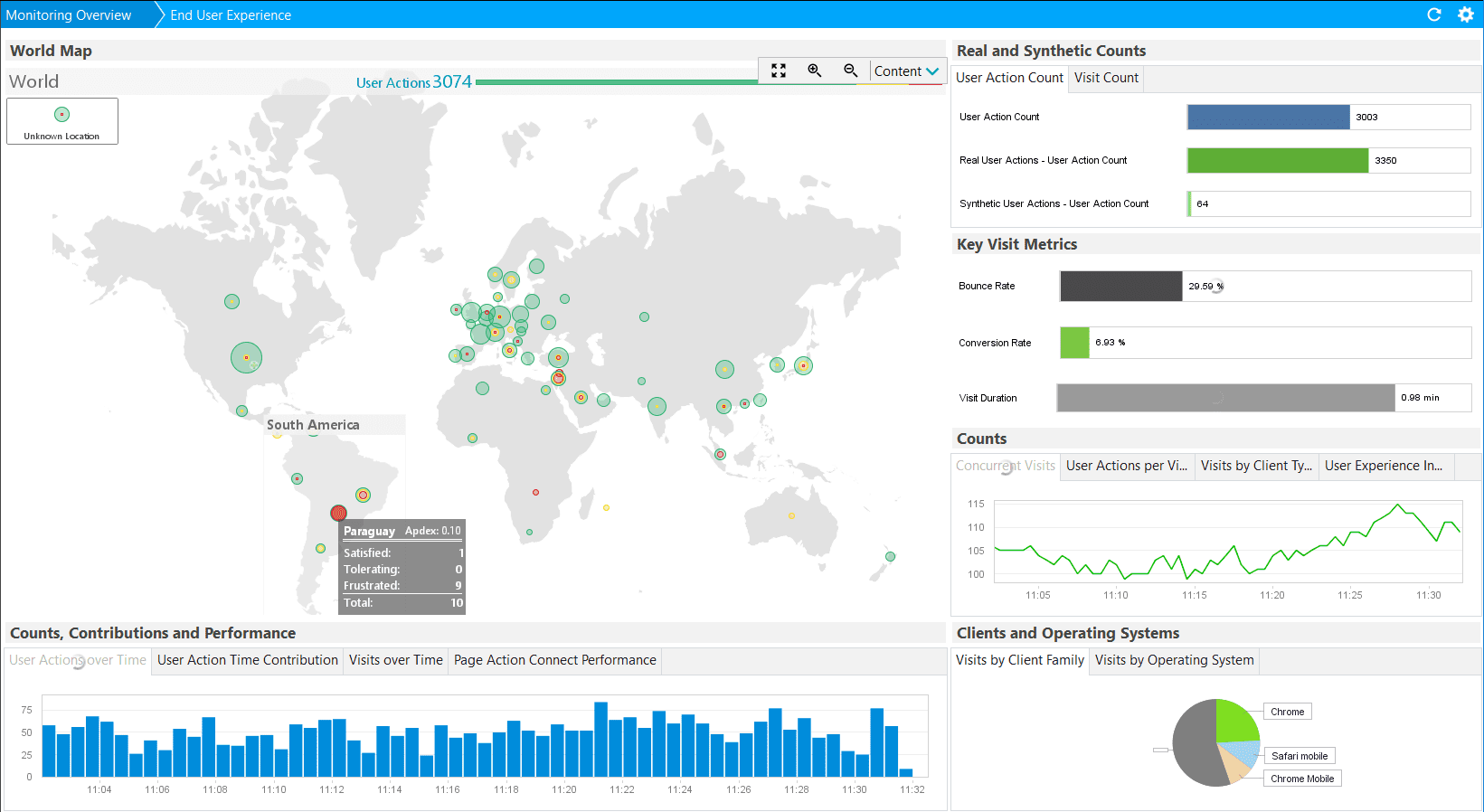 The World Map shows you where your users are coming from, and their experience divided geographically. This is similar to the World map dashlet, however the World Map dashlet allows more specific navigation to country and state levels. See World Map dashlet for more information regarding the map.
The charts show you the key user data in the graphical representation. Hover a chart to display toolbar to configure chart type and splitting. See Chart dashlet for more information.