AppMon provides a measure to split or filter Business Transactions by CICS transaction. If used as a splitting measure, the value is created as <SMF ID>_<Jobname>_<Transaction ID> (for example, CW01_H01AC013_DTI1). You can also use the measure to evaluate the CPU time or the response time of CICS transactions. The screenshot below shows the configuration dialog boxes.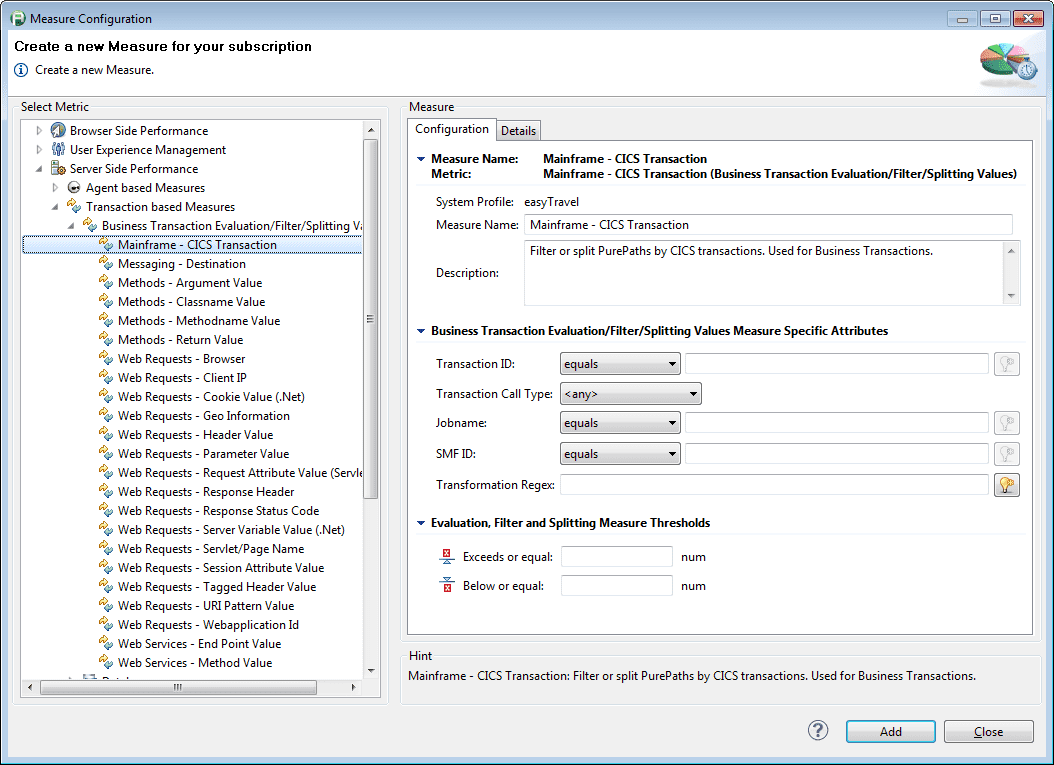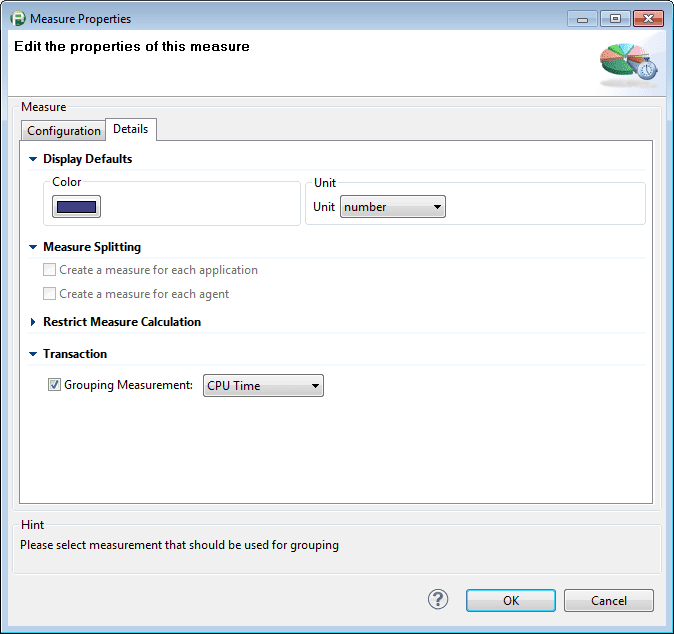 Charting CPU usage for all CICS transactions
You can monitor CPU usage (the unit is CPU time in mainframe clock units) of all CICS transactions. To do so, create a new CICS Transaction measure and add it as a Splitting and Evaluation measure. The screenshots below show the result.