System Profile - Observed Tiers
The Observed Tiers item of the System Profile Preferences dialog box tells AppMon about tiers that cannot be automatically detected (such as a load balancer) because they don't have an Agent, but should appear in the Transaction Flow.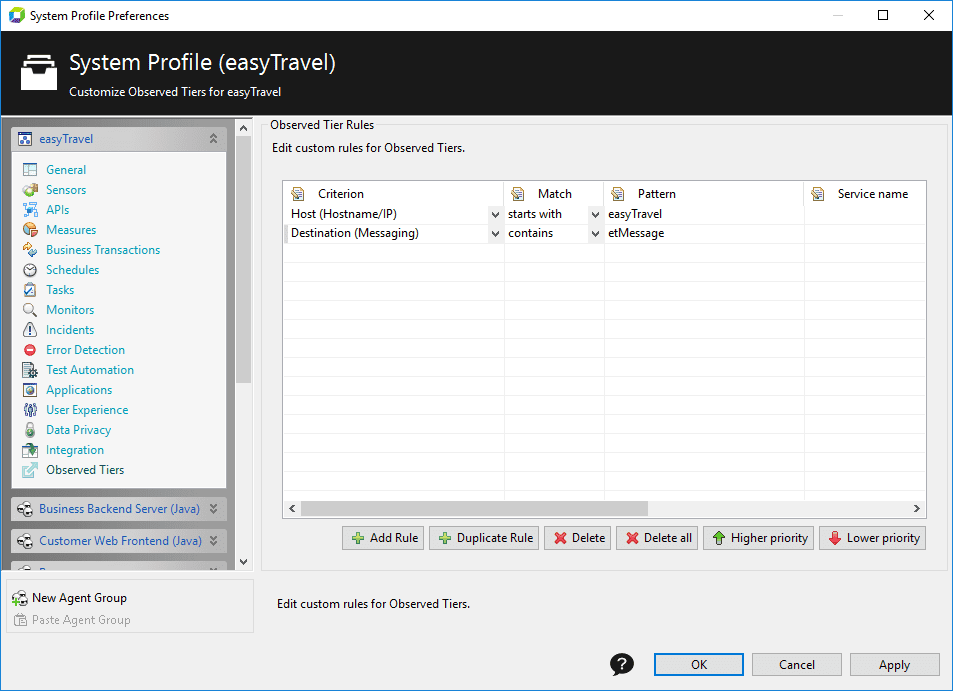 Observed Tiers is technically related to the Transaction Flow. See Observed Tiers for more information.