The General item in an Agent Group from the System Profile Preferences dialog box allows you to rename an Agent Group.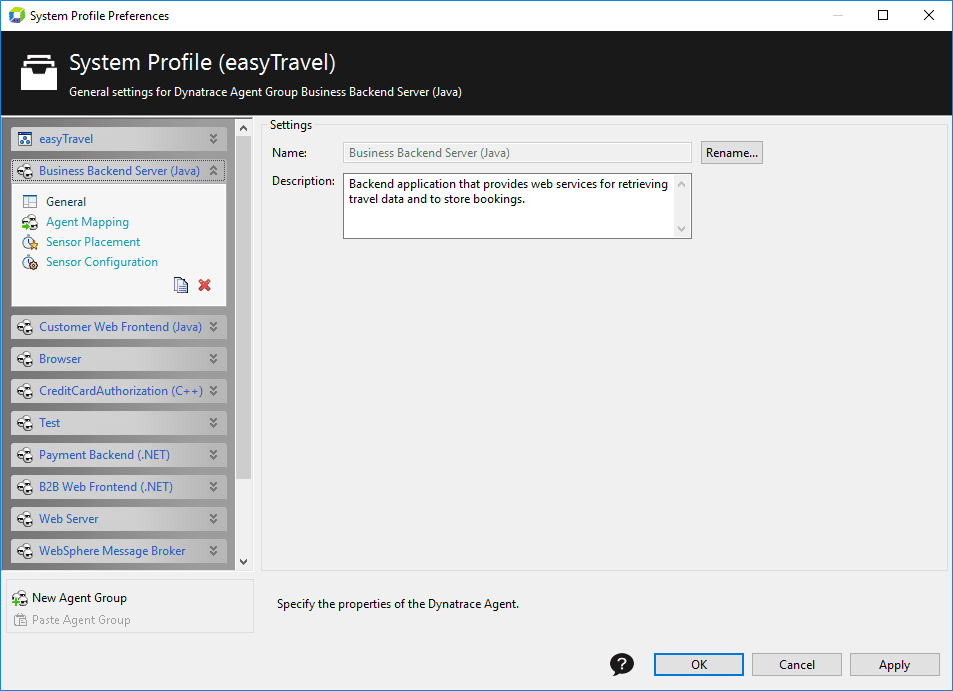 Agent Group renaming
Renaming an Agent Group is an immediate action. You can't click Cancel and undo it in the System Profile dialog box. To undo a renaming operation, perform a second renaming operation and set the desired name explicitly.