A default administrative user account with full access rights is available after you install AppMon Server. The user name and password of this user account is admin. You cannot delete this user account or create another user account with the user name admin.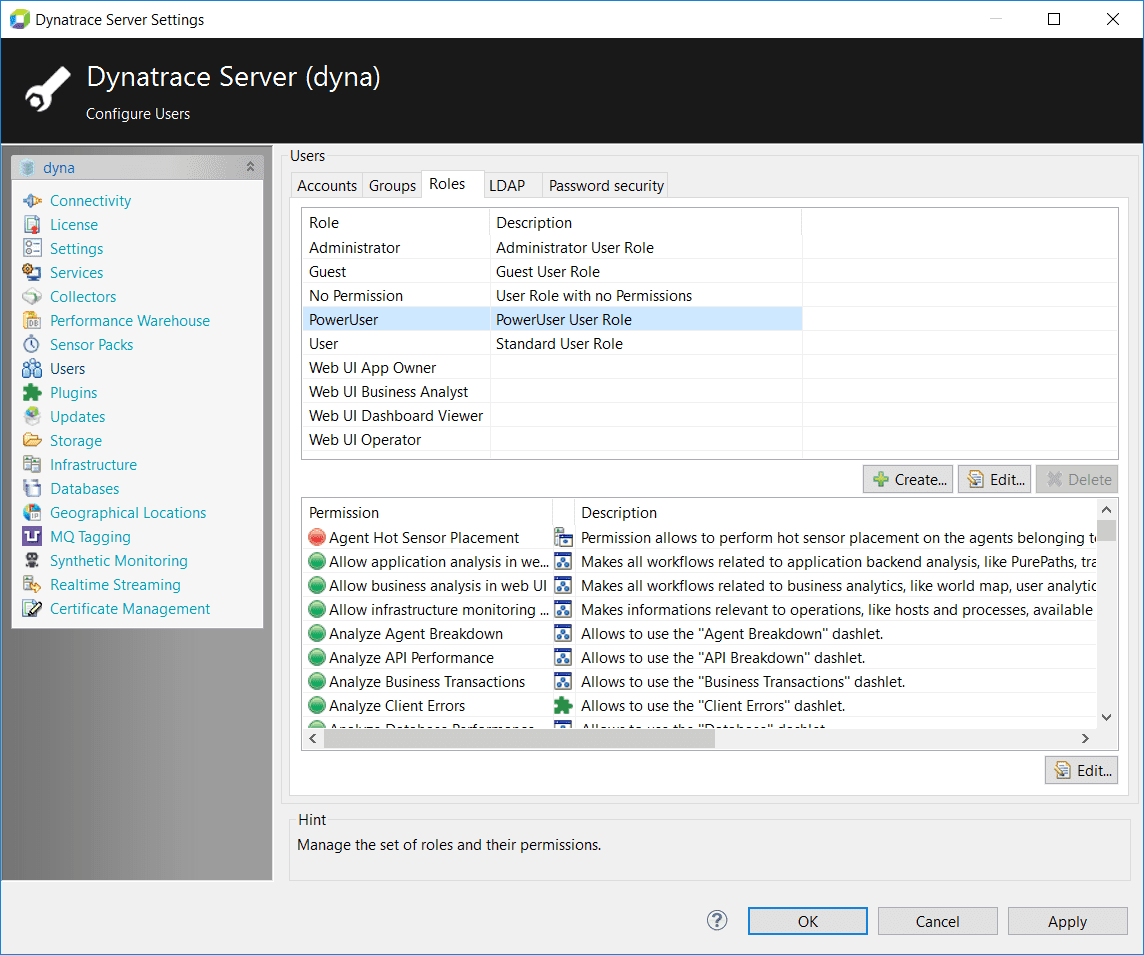 Important
For security purposes, change the password of the administrative user account immediately after installation.
Learn more about User Permissions and Authentication.