Sensors for JavaScript frameworks
UEM is compatible with all JavaScript frameworks, however automatic click detection requires special sensor packs for several frameworks. Additional information on supported frameworks can be found in the Release notes for AppMon 2018 April or AppMon 2017 May.
AngularJs
The following screenshot shows a UEM visit capturing user actions. This particular example is using AngularJs XHR support. You can download this sample visit here: Sample_AngularJs_Support_Visit.dts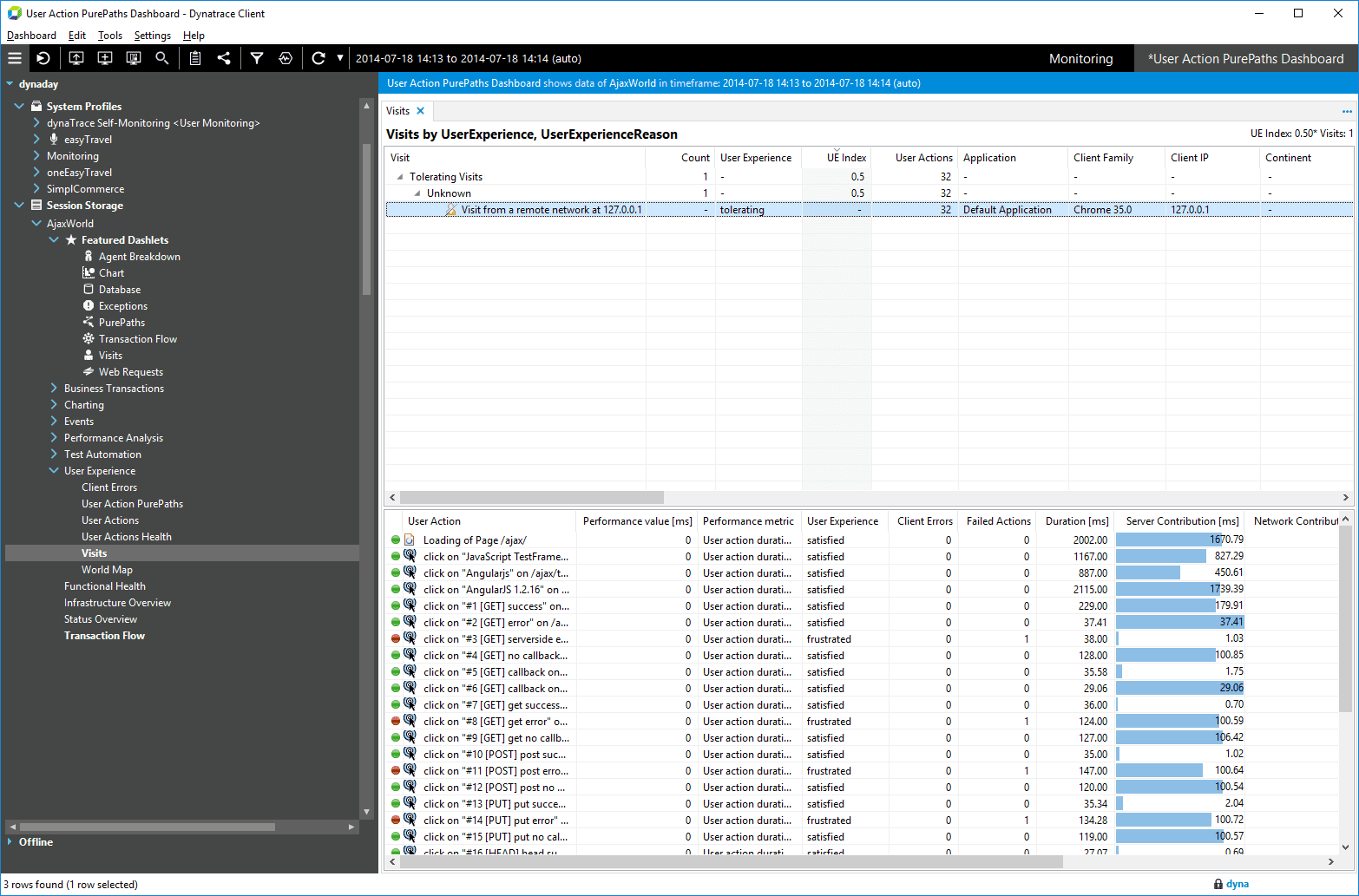 Backbone.js
Backbone.js usually uses jQuery to send web requests. In most cases it is sufficient to enable the jQuery sensor if you are using Backbone.js. If you are using the default Backbone.sync and Backbone.ajax calls, you can use jQuery sensor.
jQuery.Ajax is the default way for Backbone RESTful Ajax request. But the users are able to override it by using native XMLHttpRequest or other libraries. Then the basic XHR sensor or other framework sensors may needed.
Backbone.js also provides the ability to override the default RESTful Ajax request through a custom Backbone.sync method. The custom method could use local storage, web sockets or XML Transport. From most online examples:

XML Transport method eventually goes with jQuery ajax as well.
Local storage method is all about locally persistence, not to the server side.
Web sockets method is using web socket rather than ajax. In this case, examples use socket.io and Node.js a lot. This is currently not supported.