The AppMon Server backend and frontend processes are administered using the Webstart Client or the standalone Client, installed with either the full package, or Client-only installer, or unzipped from the portable Client archive.
From either Client, you can access the AppMon Server Settings dialog box if you have an administrator role assigned to your user account. See User Permissions and Authentication for more information about roles.
Access the AppMon Server settings dialog box
In the Client, select Settings > AppMon Server.

AppMon 2017 May

In the Cockpit sidebar, right-click System Profiles, and select Manage Server.

AppMon 2018 April and later

Hover over the required Server in the resource selector, and click Edit.
Add or remove a Server
To add a new Server configuration, select Add Dynatrace Server in the lower left corner of the AppMon Server Settings dialog box.
To remove a Server connection, click the

icon of the Server entry you want to delete.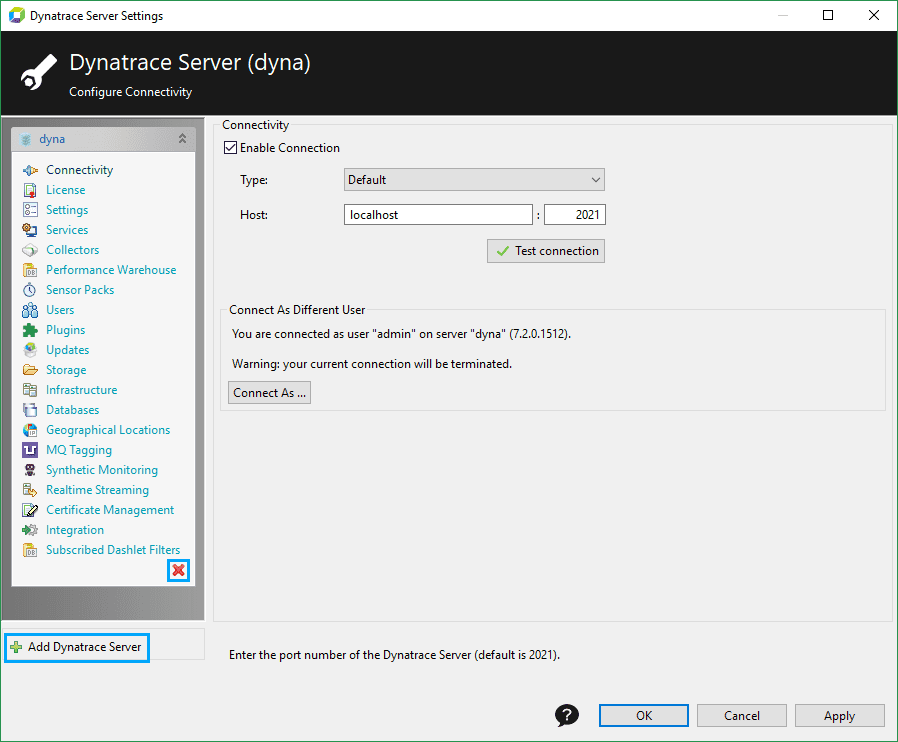 Server configuration
The Dynatrace Server Settings dialog box contains the following configuration panes: