What is the architecture of a SaaS Instance?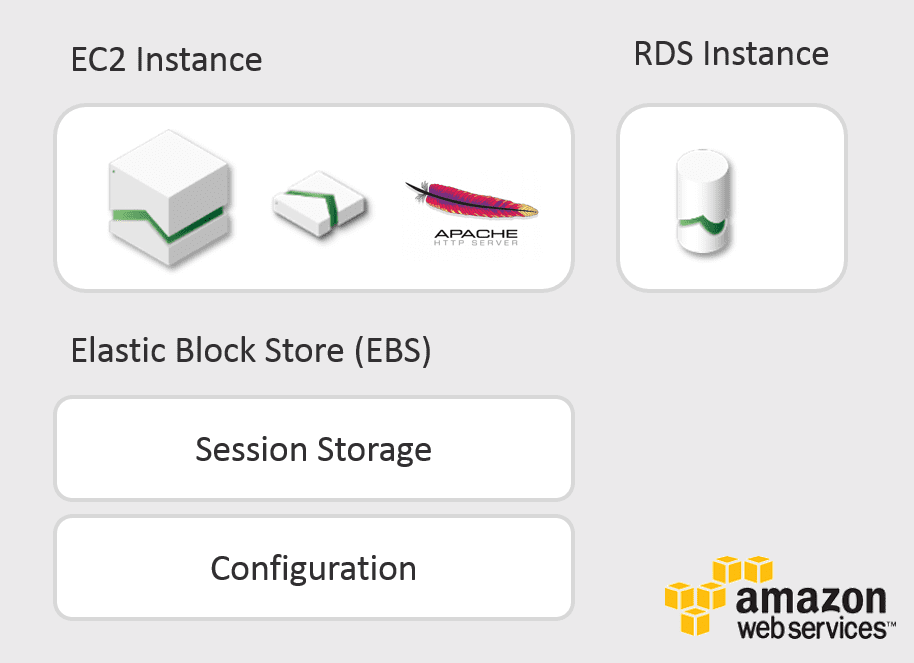 Each customer receives their own Dynatrace instance, which is composed of the following elements:
EC2 instance: Dynatrace Server installed, Collector (started only in case of UEM Only Deployment), Apache Web Server (used for UEM Only Deployment and as reverse proxy).
RDS instance: Performance Warehouse (Oracle).
Two elastic block stores for session storage and configuration files.
Who can update/upgrade the AppMon Server?
Upgrade/Migration (e.g. from 6.5 to 2017 May) are handled through support ticket (more details here: Upgrade to Dynatrace 6.5). Status updates are given in the support ticket.
Public updates (previously called fixpack - e.g. from 6.5.11.xxxx to 6.5.12.yyyy) are installed directly by customers through the Dynatrace Client. The only exception are UEMOnly scenario where a restart of the Apache Server in the cloud is needed. In that case the update is handled through support ticket. Further information on installing an update can be found in the documentation.
How are upgrades handled?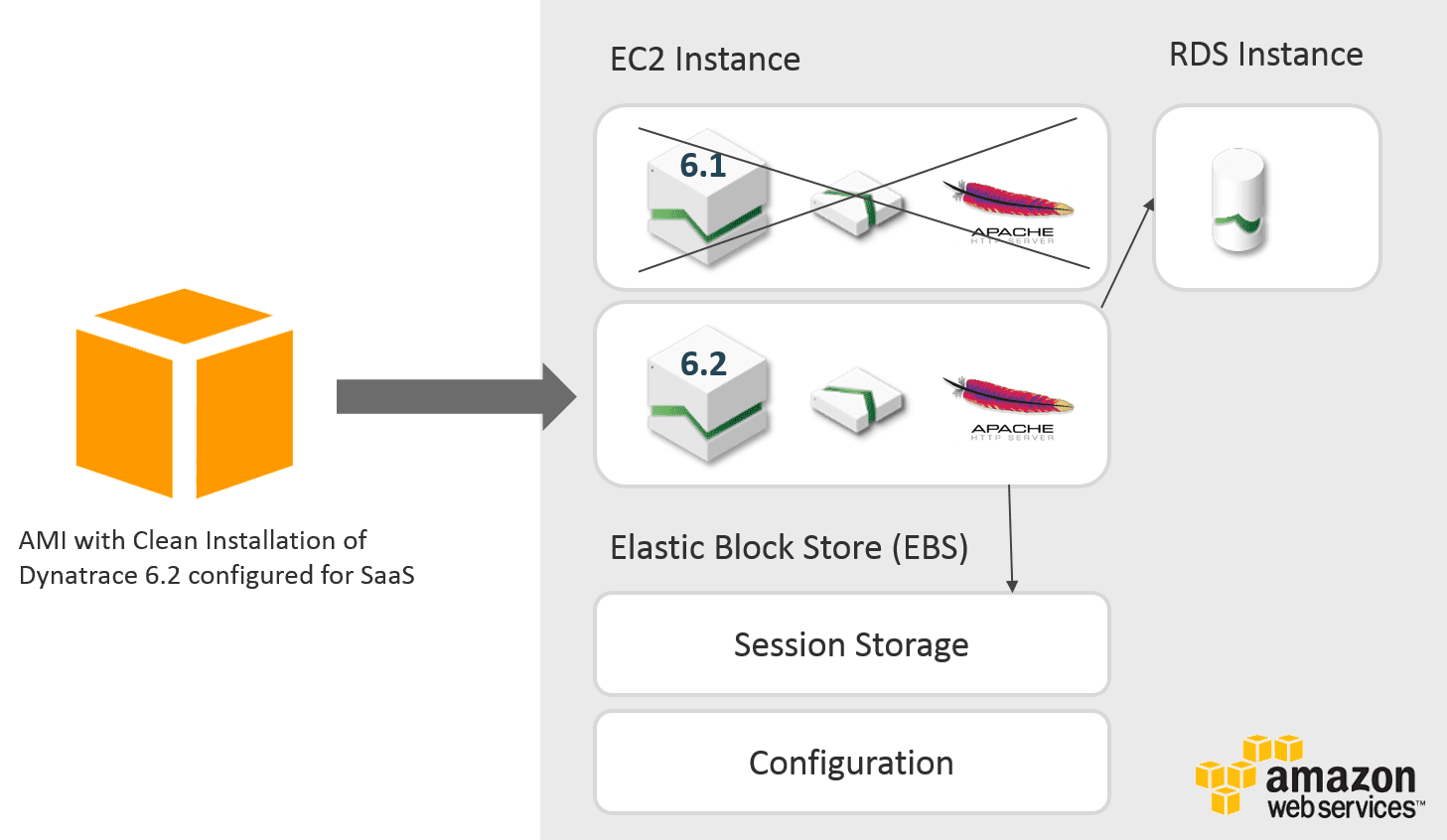 Process:
EC2 instance is stopped
RDS instance and EBS are disconnected
A new EC2 instance is created, based on the AMI with the new version
RDS instance and EBS are connected to the new EC2 instance
The new EC2 instance is started
If the customer is hosting collectors, the collectors have to be updated to the newer Dynatrace version by the customer
The process is the same in case of fail-over (with instance recreation) or when the EC2 instance needs to be upgraded to a more powerful instance.
A downtime of ~ 40 min is to be expected.
What is the default session storage space?
It depends on the deployment size - see Sizing.
We cannot calculate how long the maximum time frame for session storage will be as it depends on the amount of transaction being processed and the amount of data being captured; we can only indicate the amount of gigabytes provided.
What is the default Performance Warehouse database space?
It depends on the deployment size - see Sizing.
We continuously monitor database usage and send an automatic warning when the percentage of used database space reaches 80% and then trigger an automatic extension of the performance warehouse database space.
No additional costs involved for the extension.
Can I migrate to an on-premises version?
Yes, see Migration to On-Premise AppMon Server for process and requirements.