Internet of Things (IoT) monitoring features
Monitor web scale IoT ecosystems the easy way powered by AI
Get full operational insights into entire ecosystems of sensor and smart devices, gateways and IoT applications. Artificial intelligence analyzes highly complex and dynamic ecosystems and billions of events in real-time. Get actionable answers to resolve performance and availability issues instantly.
Monitoring redefined for IoT: from the edge to the cloud
---
Monitor sensor devices, smart devices, gateways, applications and highly dynamic cloud environments.
Aggregate information from millions of devices on pre-built dashboards and interactive world maps.
Get full insights into device and application performance, as well as user behavior, powered by AI.
IoT monitoring for consumer electronics, automotive, industry 4.0 and more
---
Understand user behavior of smart consumer electronics devices and the impact of firmware updates.
Monitor fleet management ecosystems from single electric control units (ECU) and smart cockpits, to mobile apps and cloud applications.
Analyze performance of connected manufacturing operations from programmable logic controller (PLC) to entire industry 4.0 platforms.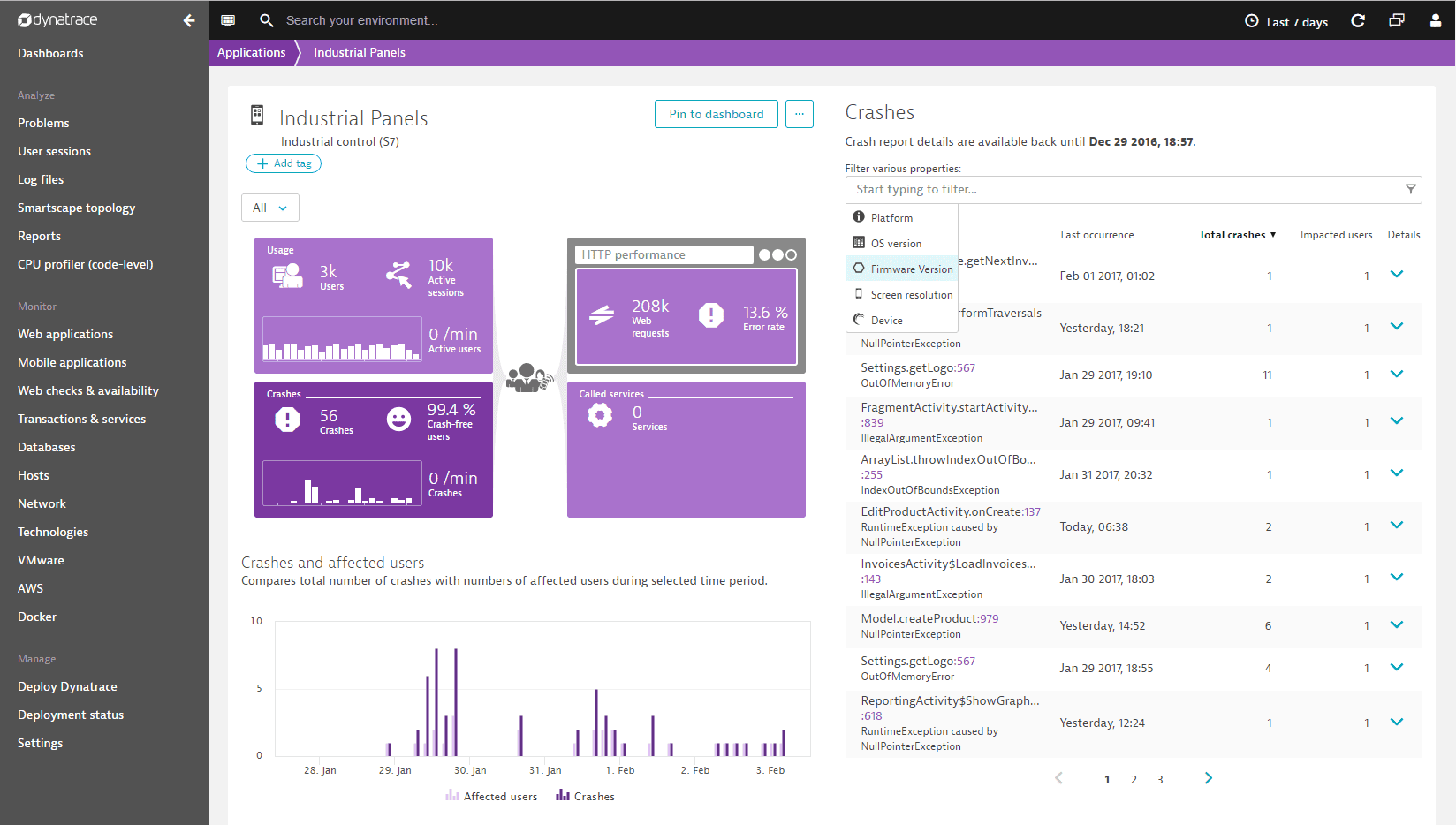 Sign up for a Dynatrace free trial today!
---
100% gapless data end-to-end
---
Session tracking of real (user) devices
Crash reporting
Application metrics
Device and custom metrics (Geo-location, battery, firmware version, …)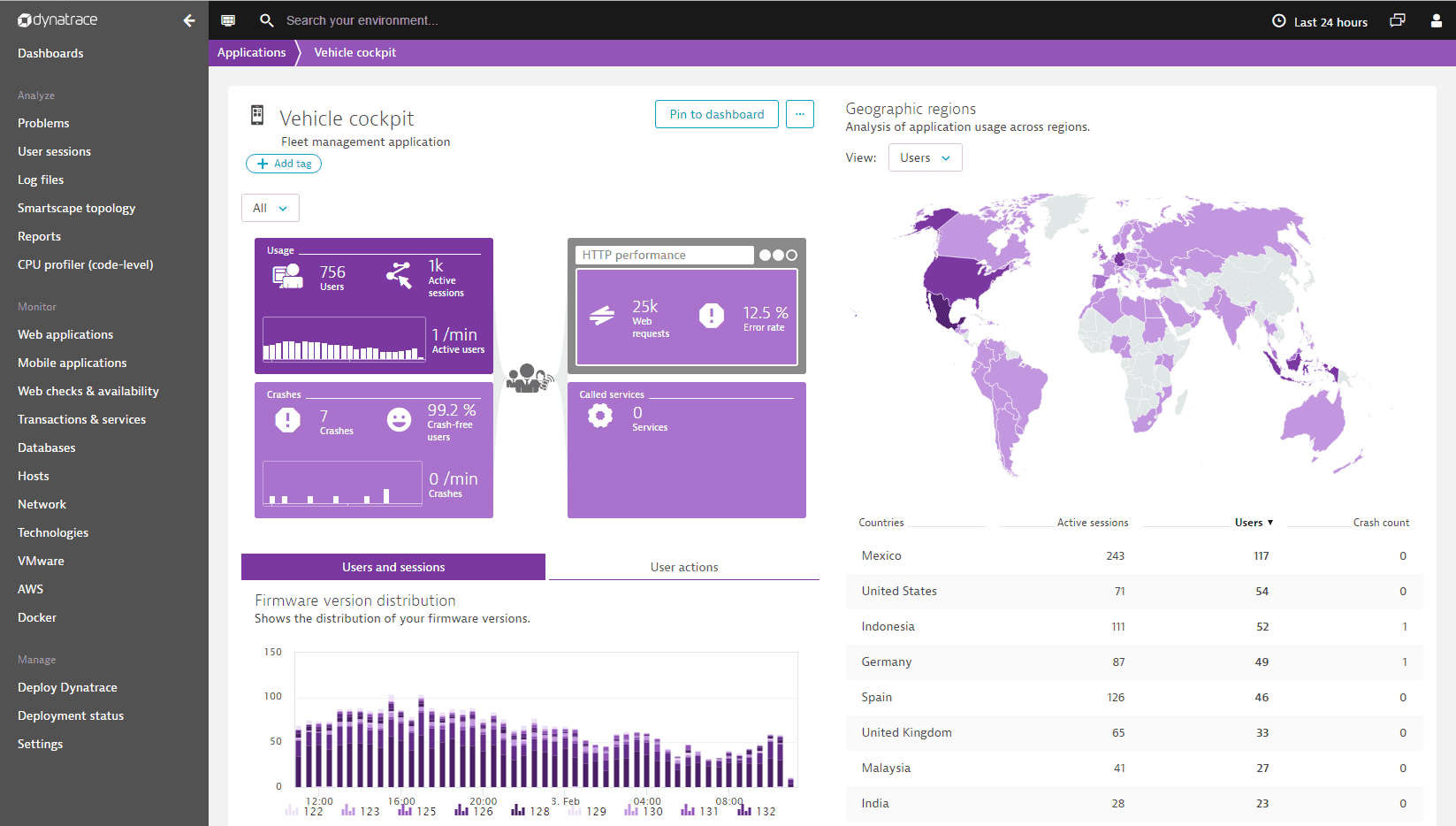 Get full operational insights
The entire topology of your IoT ecosystem is auto-discovered in minutes and visualized with Dynatrace Smartscape technology.
Drill into real user behavior and device and application performance with interactive dashboards.
Analyze cohorts by device type and properties like platform, resolution or firmware.
Resolve issues faster than ever
Machine learning algorithms baseline application performance and detect anomalies out-of-the-box.
Artificial intelligence auto-detects anomalies and pinpoints the root causes of problems automatically and proactively.
Track down HTTP requests to the code level of your backend application with PurePath.
Start monitoring your IoT ecosystem with our free trial today!
---
Just a few of our enterprise customers