Features of real full-stack performance monitoring
Unified end-to-end monitoring for every component and every dependency, across every tier
Auto-detect, model, and analyze every single transaction from start to finish
---
A lot of APM vendors say they offer full-stack monitoring. What they mean is, their various tools can eventually be stitched together to monitor your end users, applications, and infrastructure metrics—for some transactions some of the time. But this doesn't give you the full picture of everything that's going on in your environment. This isn't real full-stack monitoring.
Dynatrace automatically traces 100% of transactions—no matter where they go or how they behave—throughout your technology stack—from front-end to back-end and everywhere in-between—every user, every application, everywhere, 24x7.
End-to-end monitoring up, down, and across every tier
---
Monitor every layer of your application environment seamlessly. No matter how complex the application-delivery chain, Dynatrace provides end-to-end visibility down to the method level for every single transaction—no samples or snapshots, no gaps or blind spots.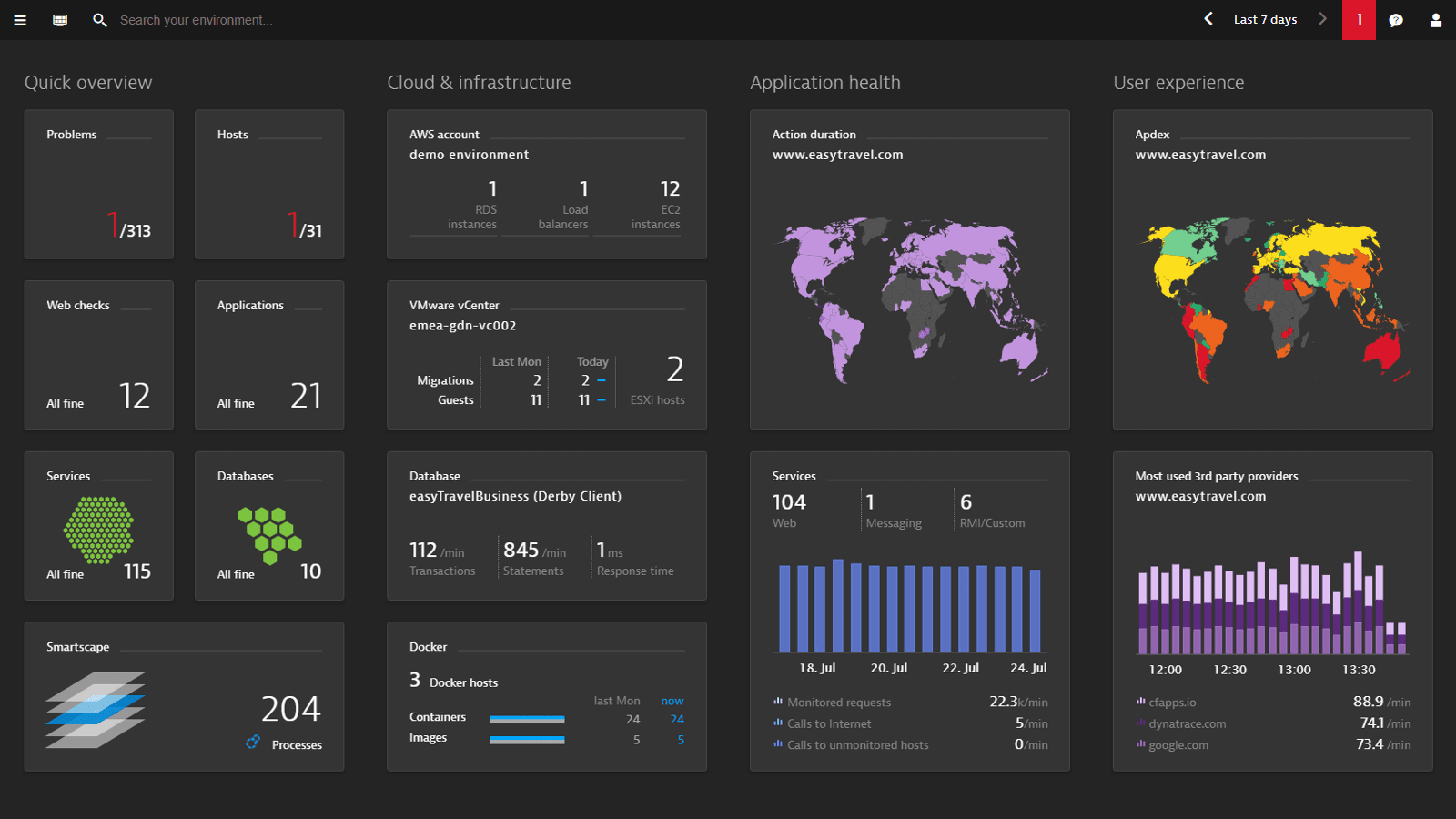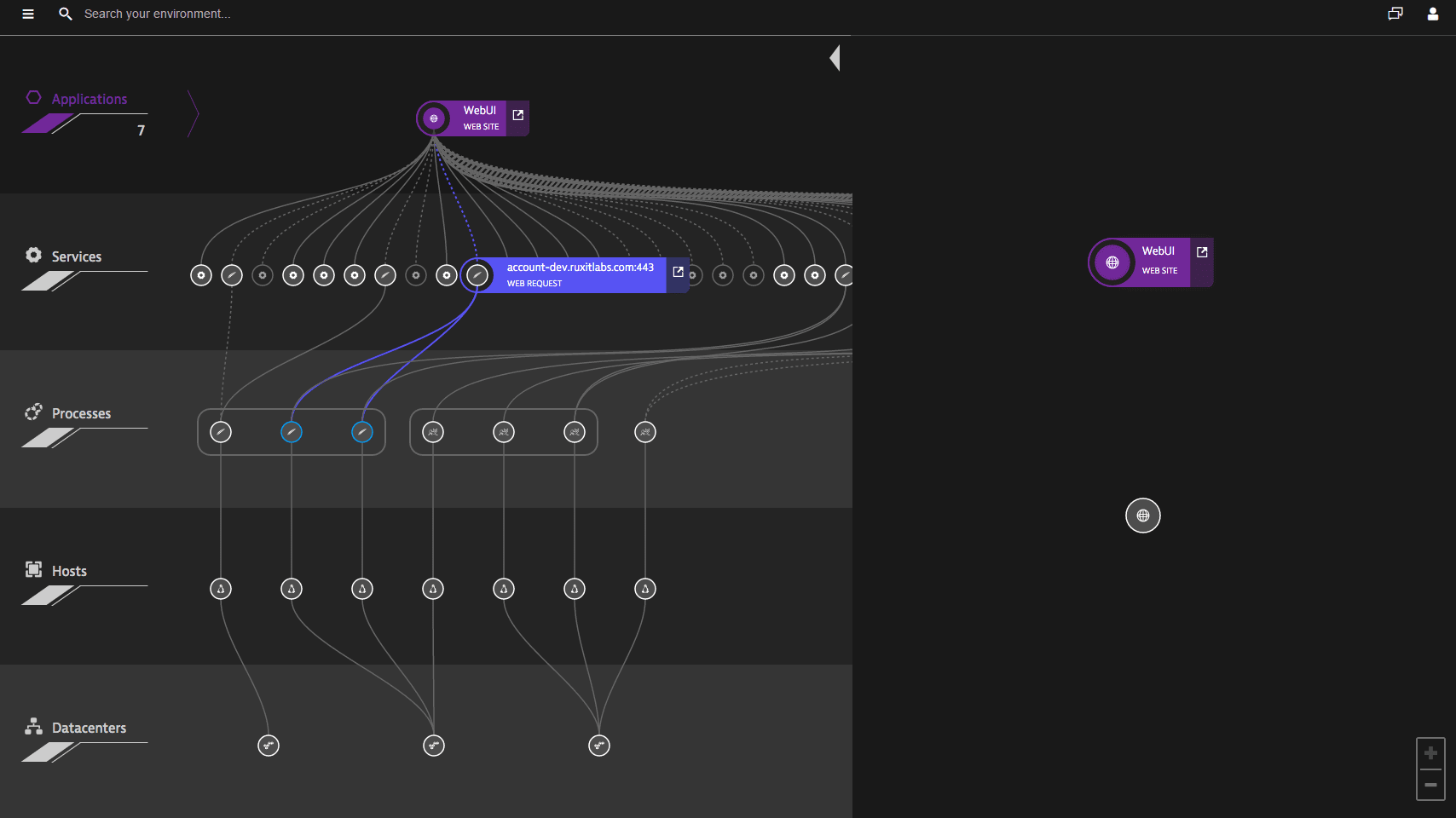 Monitor dependencies, not just components
---
In today's ultra-complex environments, it's no longer enough just to monitor the individual components in your technology stack. You have to understand how they all work together collectively to deliver your applications.
Dynatrace automatically monitors and maps out the millions of dependencies among application components in real time—and dynamically auto-updates as things change on the fly.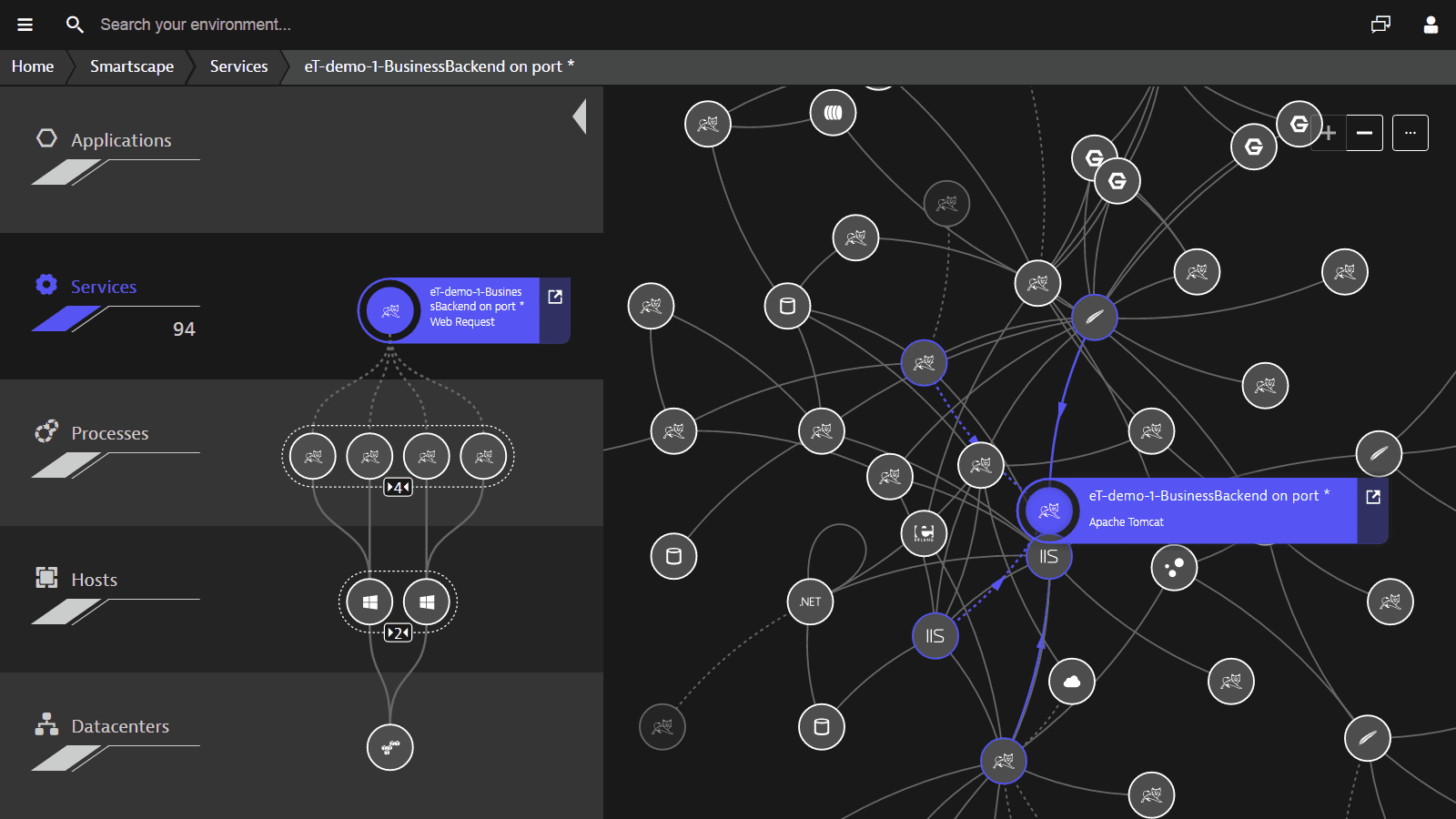 3 exclusive technologies entitle Dynatrace to deliver real full-stack monitoring
---
Three patented technologies unique to Dynatrace dovetail with one another to enable automatic discovery, modelling, and analytics of every component, every dependency, across every tier—the hallmark of "real" full-stack monitoring. This unified, end-to-end monitoring is a foundational prerequisite for artificial intelligence–based monitoring.
OneAgent
OneAgent technology uses a single agent to collect and unify operational and business performance metrics for all types of entities—servers, applications, services, databases, etc.—along every layer of your tech stack (even containers).
Smartscape
Smartscape visualization technology maps out everything you have running and detects all causal dependencies between websites, applications, services, processes, hosts, networks, and cloud infrastructure.
PurePath
Our patented PurePath technology captures timing and code level context for 100% of transactions end to end—every swipe, every click, across every tier, for every user, 24x7x365—no samples, no gaps or blind spots.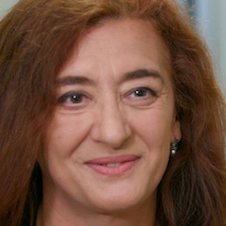 ZoomInfo
"After deploying a new release, we spent over 30 hours trying to find a performance problem. With Dynatrace, finding a similar problem would take us only minutes."
Eugenia Gillan, VP Engineering at ZoomInfo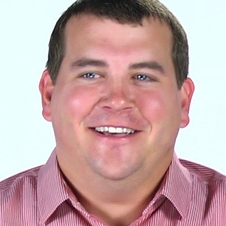 McGraw-Hill Education
"Our applications are very complex. One issue had 12 people looking at it for about six days. Once we loaded Dynatrace, we diagnosed and fixed the problem in five minutes."
Shane Shelton, Senior Director of App Performance, McGraw-Hill Education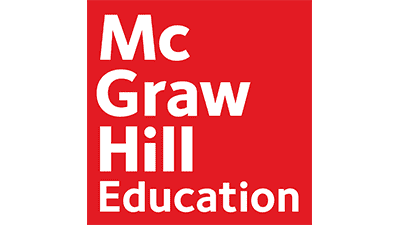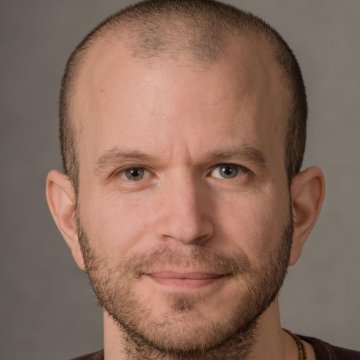 Nordstrom
"Dynatrace shows us exactly where there are issues and—just as important—it shows us where there aren't. Thanks to Dynatrace, we're on a path of continuous improvement."
Gopal Brugalette, Performance Architect at Nordstrom

Unified end-to-end real full-stack monitoring solution
---
Real full-stack monitoring for the broadest range of technologies in the industry
---
Start your free Dynatrace trial today!
---
Just a few of our enterprise customers