Scorecards for Financial Services
Dynatrace Scorecards for Financial Services comprehensively measure and comparatively rank the customer-facing digital capabilities and best practices of leading financial services providers.
Overview
---
Dynatrace Scorecards are fact-based, comparative peer benchmarks and reports of customer-facing digital delivery through desktop and mobile devices.
The annual and semi-annual Scorecards are designed to help financial services companies identify strengths and opportunities to digitally acquire and provide service for customers, roadmap development initiatives, and track how their digital offerings rank alongside industry peers.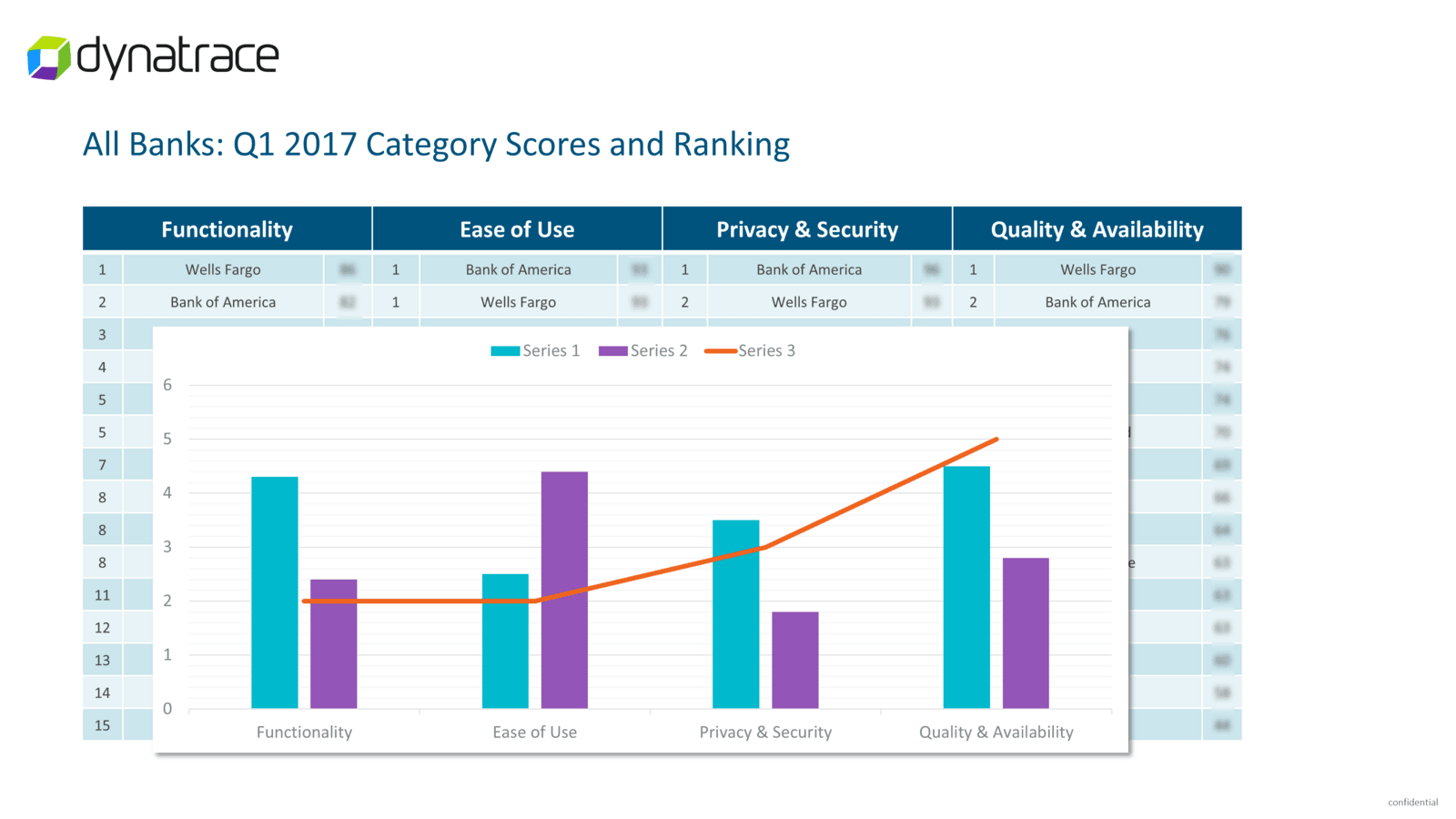 Scorecard Types
---
The Scorecards capture detailed functionality and related customer experience capabilities in primary sectors of the financial services industry.
Published twice per year
Banker
Credit Card
Insurance
Mobile Banking
Mobile Insurance
Published annually
Small Business Banking
Mortgage
Custom Scorecards
Dynatrace will work with you to design a Custom Scorecard or study based on digital best practices in your financial services industry or to add a custom component to an existing Scorecard. The Custom Scorecard assesses the capabilities of your digital properties and compares them to your competitors' digital functionality. Through this detailed analysis, you'll identify essential improvements and strategies to build effective use of your digital channels by customers and prospects.
Criteria and Methodology
---
Dynatrace Scorecards use a comprehensive slate of approximately 200 to 400 objective criteria that reflect proven digital best practices developed with industry collaboration and expert research. Dynatrace measures how well peer providers facilitate the completion of key user tasks in four categories of digital delivery:
Functionality
Ease of Use
Privacy & Security
Quality & Availability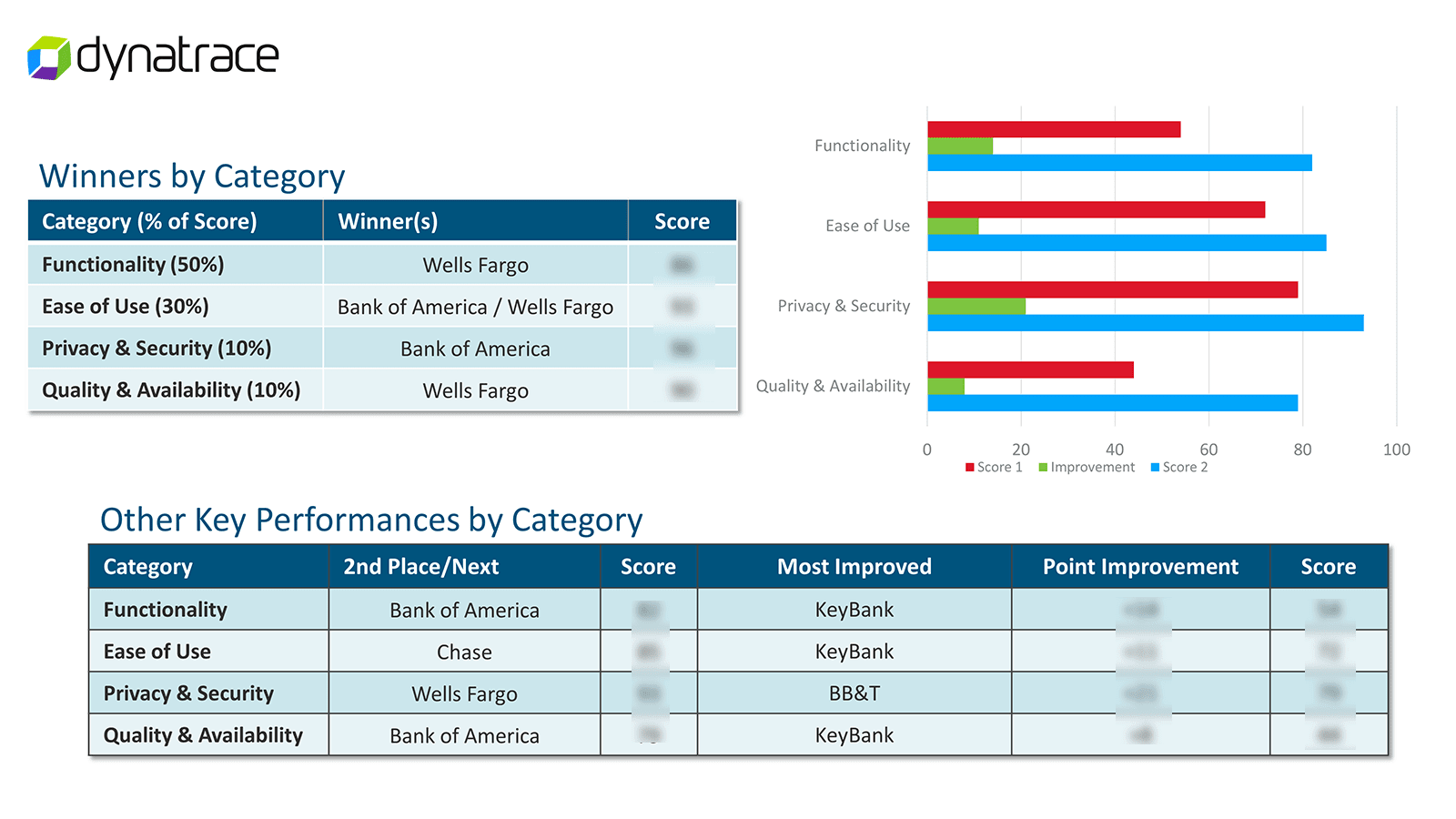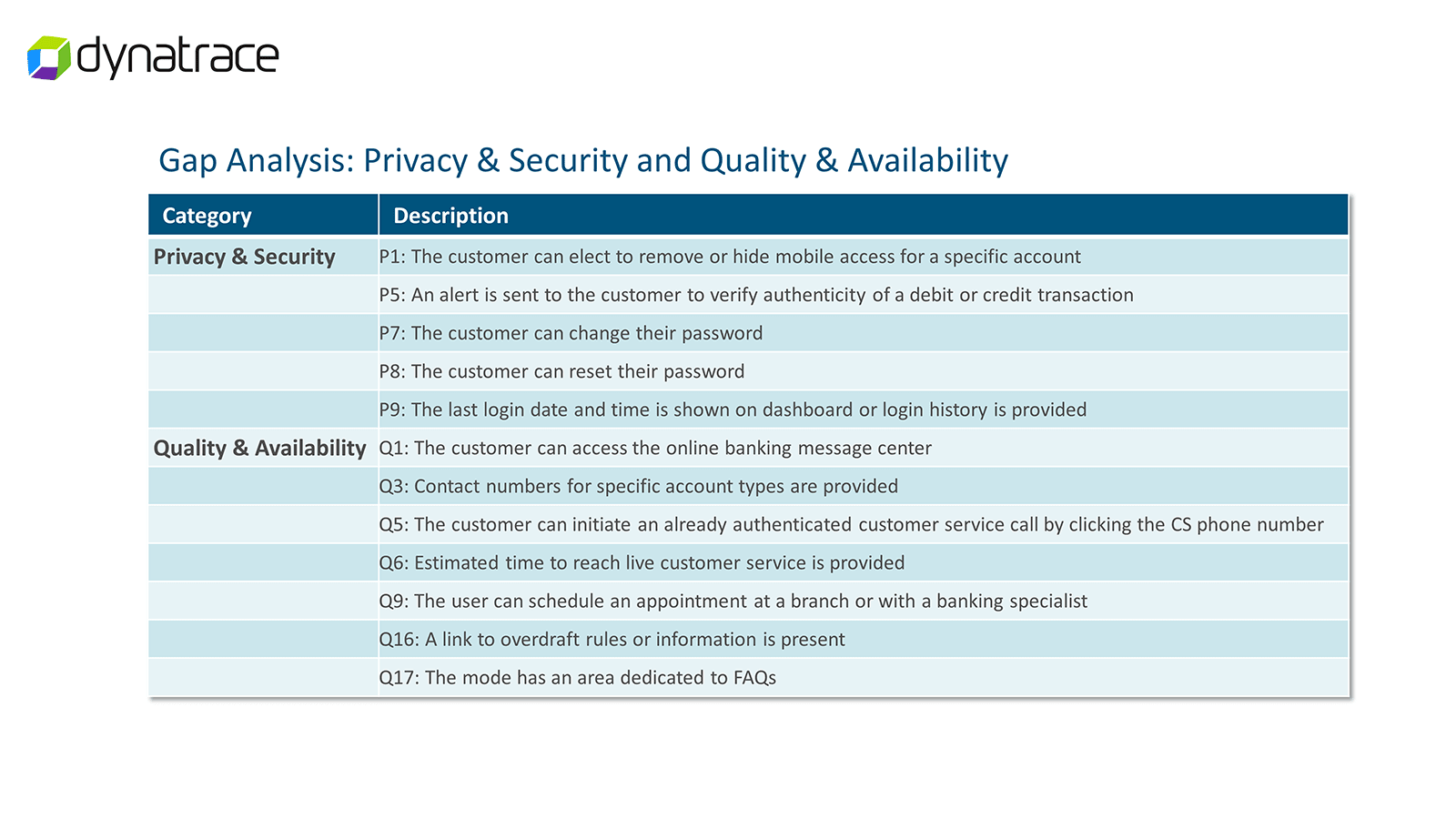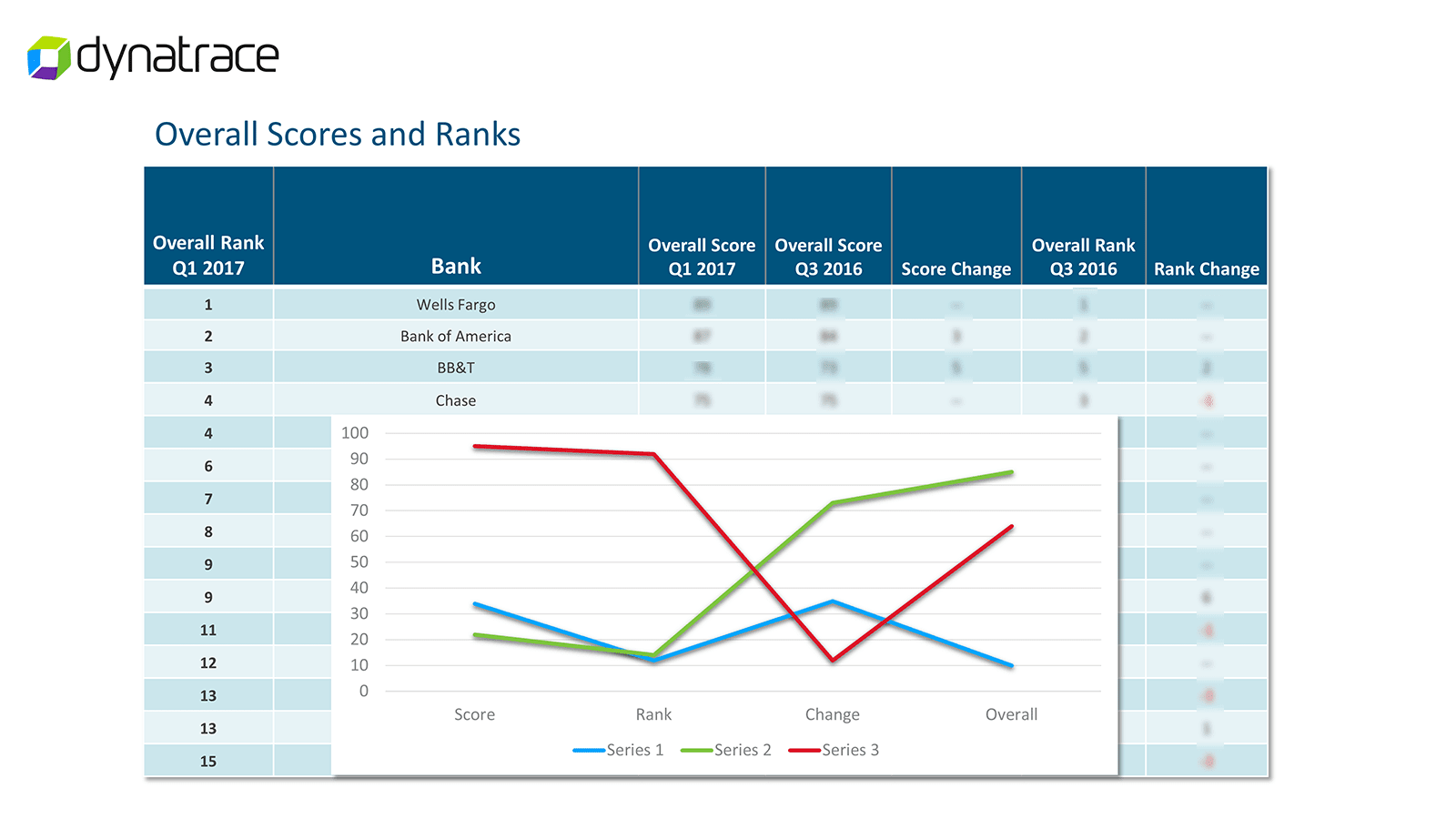 Current Overall Winners
as of May 2019
---
Banker
Q2 2019
1st - Bank of America
2nd - Wells Fargo
3rd - Chase

Credit Card
Q2 2019
1st - Discover
2nd - American Express / Bank of America / Citi / Wells Fargo (tied)
3rd - N/A

Insurance
Q4 2018
1st - Progressive
2nd - GEICO
3rd - Nationwide

Mobile Banker
Q1 2019
1st - Bank of America
2nd - Wells Fargo
3rd - Chase

Mobile Insurance
Q1 2019
1st - GEICO
2nd - State Farm
3nd - Allstate / Progressive

Mortgage
2018
1st - Wells Fargo
2nd - Bank of America
3rd - Chase / Citibank (tie)

Small Business Banker
2018
1st - Wells Fargo
2nd - Bank of America
3rd - Chase

Have questions? Contact us and we'll answer them.
---